Look forward to continuous growth
17-01-2019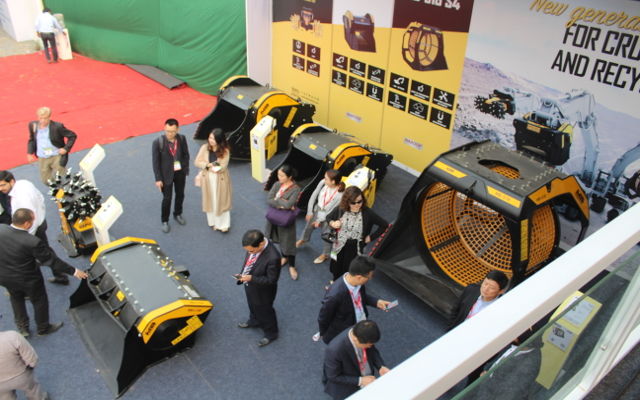 After action-packed 2018, MB Crusher India looks forward to growing tremendously in 2019. The company displayed a host of offerings at the recently-held bauma CONEXPO INDIA 2018.
"We are showcasing our range of products in addition to giving a live demo with BF90.3 crusher bucket. On display a BF90.3 crusher bucket is a jaw crusher applicable in an excavator of 21-tonne range and more; a BF70.2 also suitable for excavators from 14-tonne class range and above; a MB-S18 screening bucket," says Piero Guizzetti, CEO, MB India.
The company launched MB drum cutter line this year in India. With many units already at work garnering success in India. For 2019, MB Crusher India looks forward to continuous growth. Additionally, in some places, especially remote areas,there is generated diesel consumption. So, thecompany offers technology that aids in saving these kinds of costs wherever possible. All MB equipment have been designed to play an active role in any situation, even the most extreme: there is no limitation to the type of site, the location, or the fleet. Portability of bucket crusher is highly valuable.
Top
Contacts