Crushing excellence
09-06-2017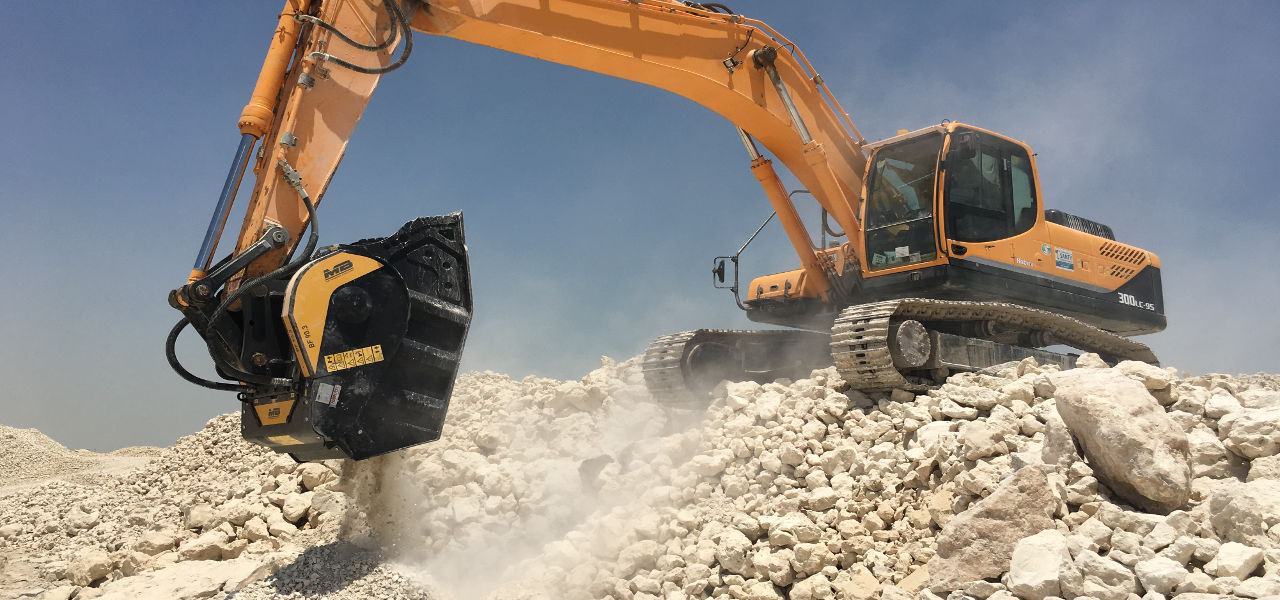 MB Crusher's flagship crusher bucket has always been a hit with clients. It's fourth generation BF 90.3 S4 now offers even higher production.
'' MB Crusher has further improved its flagship crusher bucket, rolling out a more poweful and updated fourth generation BF90.3 S4 model for the construction and recycling market.

The BF90.3 was the first crusher bucket in the world; and was patented. Extremely compact and versatile, it was designed to resist the most challenging conditions on any site.

The BF90.3 has been continuously updated and made more powerful over the years. It still remains suitable for alla crushing operations, even the most challenging and maintains the same results in terms of performance with all types of inert material.
[…] The BF90.4 S4 has been optimised to allow:
an increase of productivity, thanks to a functional restyling of the internal structure of the machine which allows for an increase in productive performance, strenght and improved reliability in terms of stability and working precision;
Increased options for the regulation of materials output;
A reduction in standard maintenance time, thanks to an integrated centralised grasing system;
Increased resistance and performance, even in the most extreme operational conditions;''

Top
Contacts