Buying Tips: Crushing & Screening Equipment
15-08-2017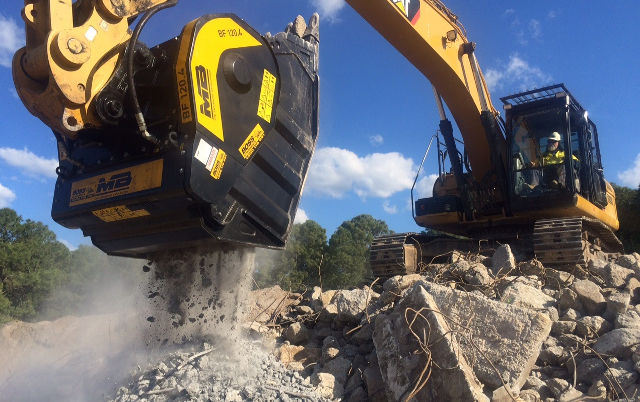 [B2B Purchase, August 2017]
''In India where the use of concrete and road aggregate has continued to expand due to the development of needed infrastructure [...].

Talking about what are the points to be considered for buying crushing and screening equipment for road building, Piero Guizzetti, CEO, MB Crusher India said, "The most important aspects of procurement decisions are related to the technical and financial parameters of the client requirements.

On the technical side, he adds, it is important to understand the type and size of materials which is to be crushed and/ or screened, the application, the intended use for the crushed material, the level of personnel and machines to be allocated, and the type of site one has at its disposal.
With MB products, the savings are easily recognisable, asserts Piero Guizzetti.

He adds, "Transportation costs are eliminated and fuel costs are reduced. The personnel requirement is also minimised, as a single operator can also easily manage the crushing or screening activities as well as the maintenance requirements of the machine which are easy and economical. Finally, there is no need to procure materials as the output may be directly applied at site and/or sold to the market.

MB crushing and screening attachments are utilisable with any type of material, even the hardest and most abrasive ones. The unparalleled breadth of our product portfolio enables us to also satisfy any output size requirement.

The material can be used directly on site without any need to buy or hire any other resource or equipment. As a matter of fact, they are completely independent and do not require any additional operator as a static crusher would require.

Finally, Piero Guizzetti claims, "MB products can be applied at any site, even the hardest to reach and most austere in terms of terrain."
Top
Contacts