A reputed Mines & Quarry owner in the Eastern part of India found an ideal solution in MB Crusher's bucket
15-04-2019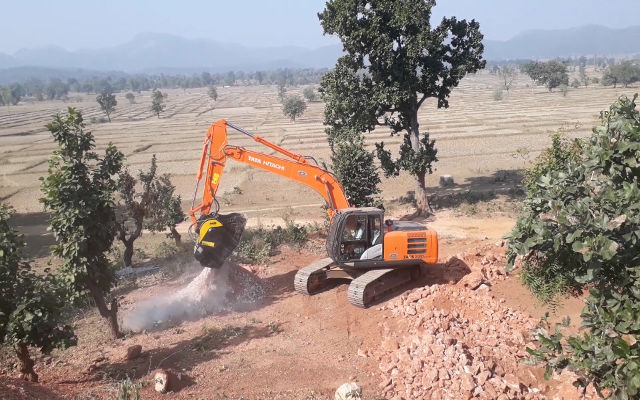 One of the well-known Mines and Quarry owners in the Eastern part of India has a number of Quartz Mines and Quarries which contain high level of Silica (almost 99%) and sells the crushed materials to Steel Plants in the region while also exporting the same. [...]
Till date, they were manually breaking the Quartz material by hiring labours who were unable to meet the daily production requirements (of 50T to 60T per day) considering the hard nature of the material. Facing this challenge, they tried to look for an alternative solution which could not only help them to reduce the time consumed to produce the crushed materials but also make it more profitable by producing more to meet their overseas demand for the material.
The customer came to visit MB's Stall during Bauma ConExpo 2018 to see the 'Live Demo' organised at our stand. It was only a matter of minutes after seeing our machine easily crush the hardest of material that we shook hands and he became a part of MB's family of customers.

Click on the link below to read the article!
Top
Contacts