Een recyclecentrum op iedere bouwplaats
19-04-2021
Wat hebben grote en kleine stedelijke herontwikkelingslocaties, wegenbouw, sloop van bruggen en steengroeven met elkaar gemeen?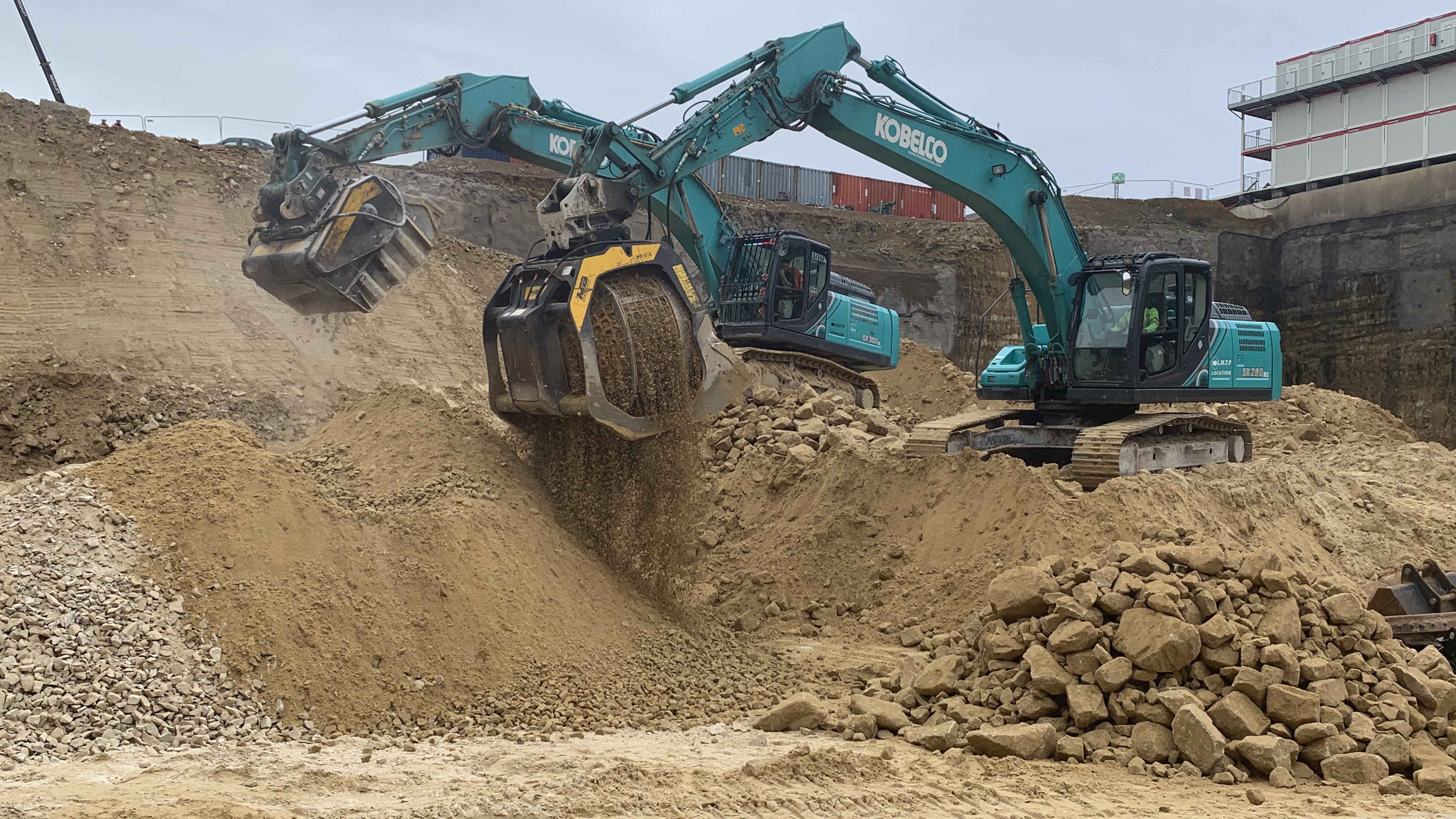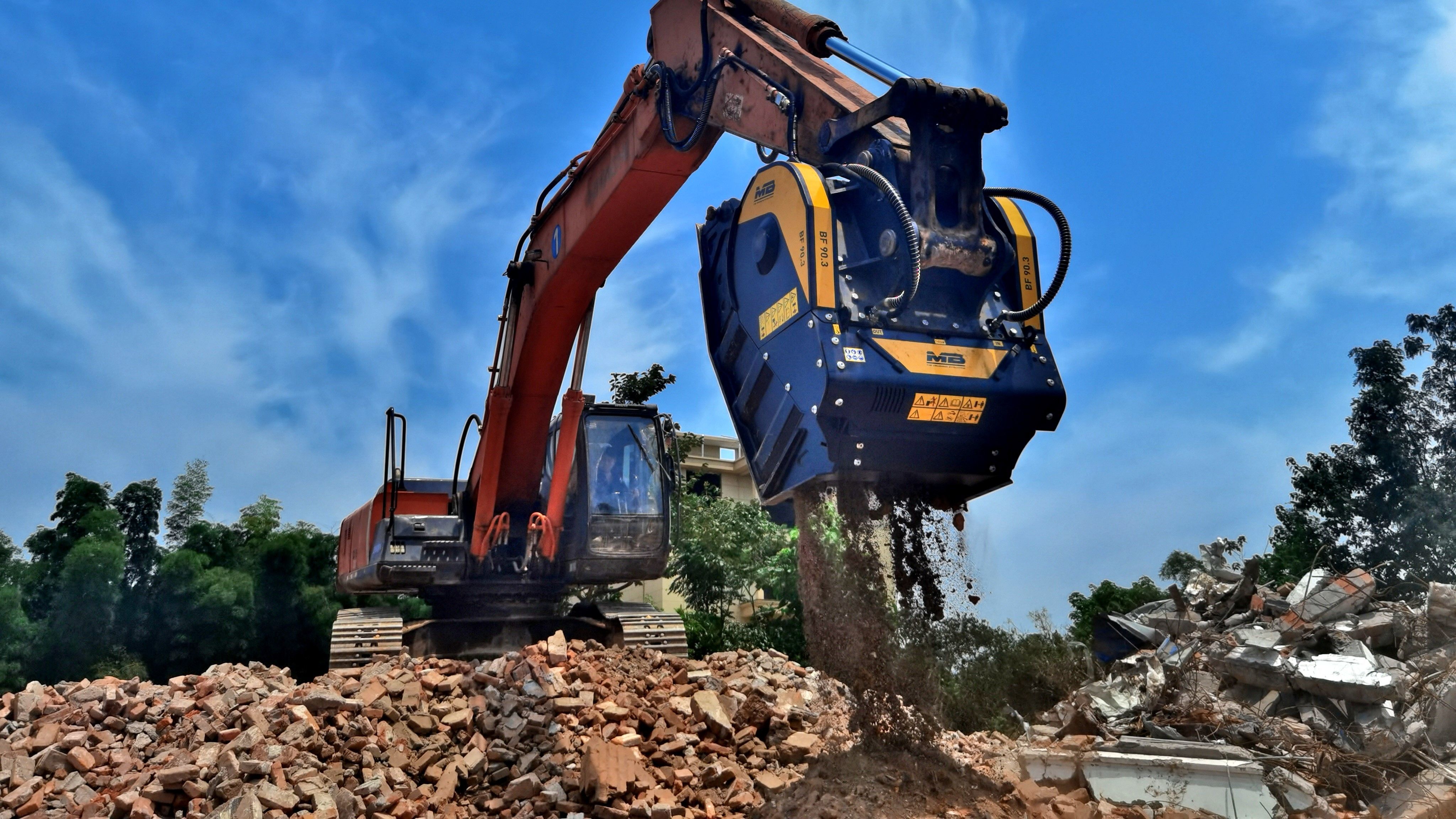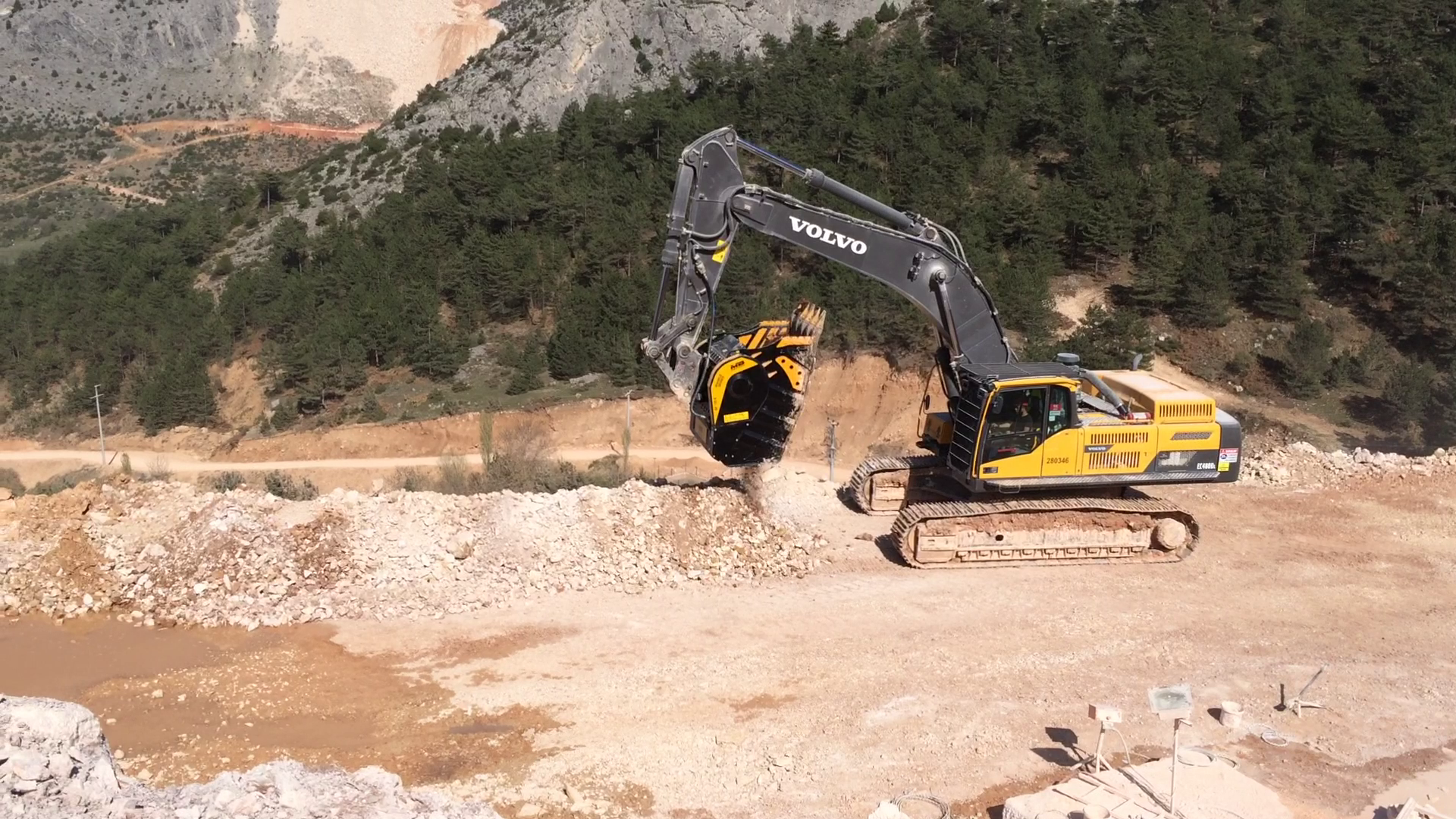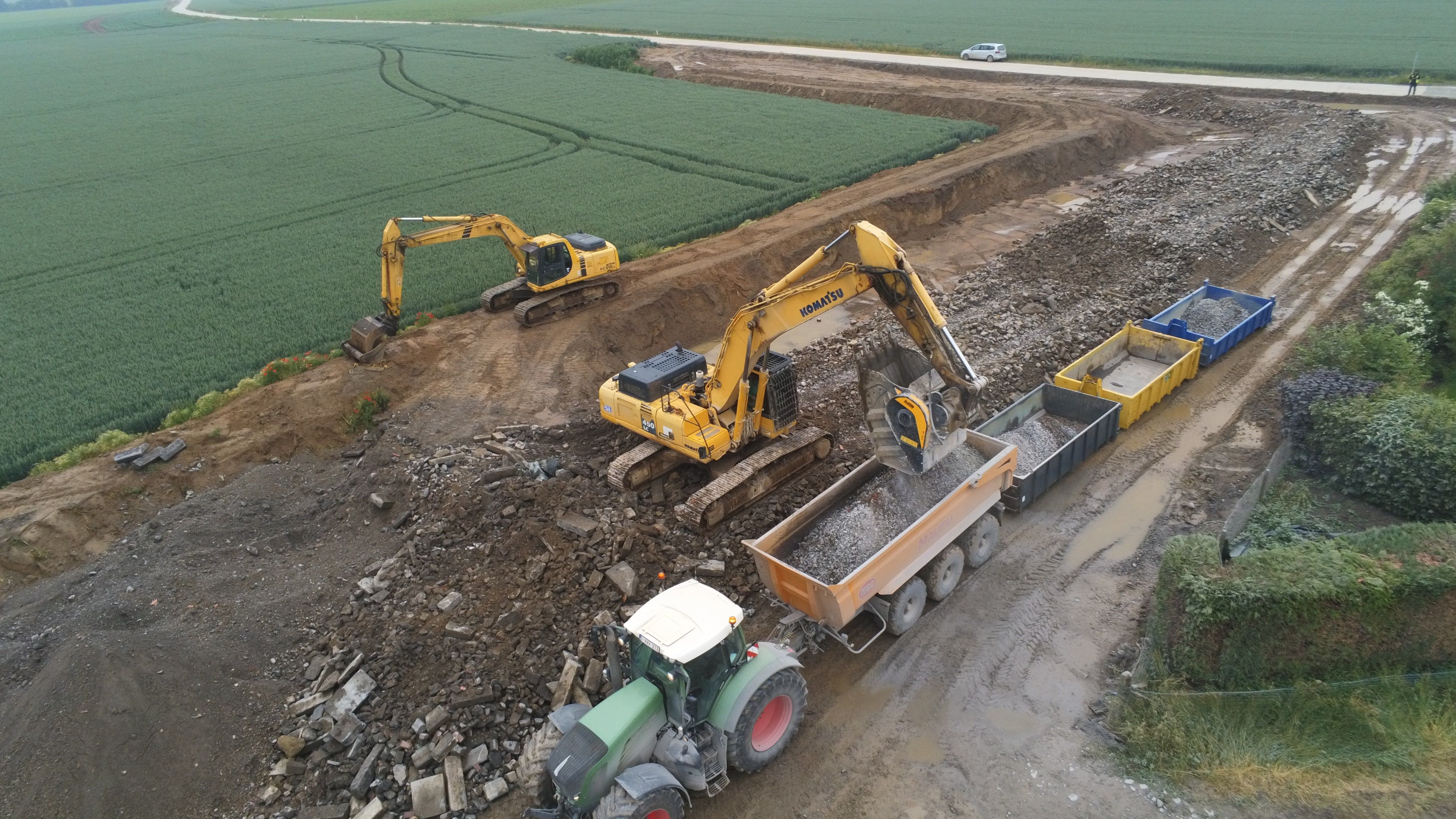 Dit zijn allemaal bouwplaatsen met bouw- of sloopafval dat ter plaatse kan worden verwerkt en hergebruikt als basismateriaal of om wegen te maken en gaten op te vullen. Hoe? Met de hulpstukken van MB Crusher genereren bouwplaatsen onmiddellijk materiaal zonder extra kosten, waar ze zich ook bevinden.
In plaats van het materiaal naar afvalverwerkingscentra te brengen, kun je op locatie een echt recyclingcentrum opzetten met de apparatuur van MB Crusher.
De voordelen?
Onafhankelijkheid van leveranciers;
Tijdbesparend;
Minimale kosten voor het vervoeren van materiaal;
Materiaal van goede kwaliteit dat klaar is voor gebruik.
MB Crusher-hulpstukken zijn voor veel bedrijven de gemakkelijkste oplossing, vooral wanneer het aanschaffen van materialen complexer en/of duurder is en lang duurt. Of wanneer de bouwplaats zich op moeilijk bereikbare plaatsen bevindt, vooral waar er geen verbindingswegen zijn, of in historische centra waar verkeersbeperkingen het moeilijk maken voor zware voertuigen.
EENS ZIEN HOE SOMMIGE KLANTEN HEBBEN BESLOTEN OM TER PLEKKE ZELFSTANDIG MATERIAAL TE PRODUCEREN MET HUN MACHINES: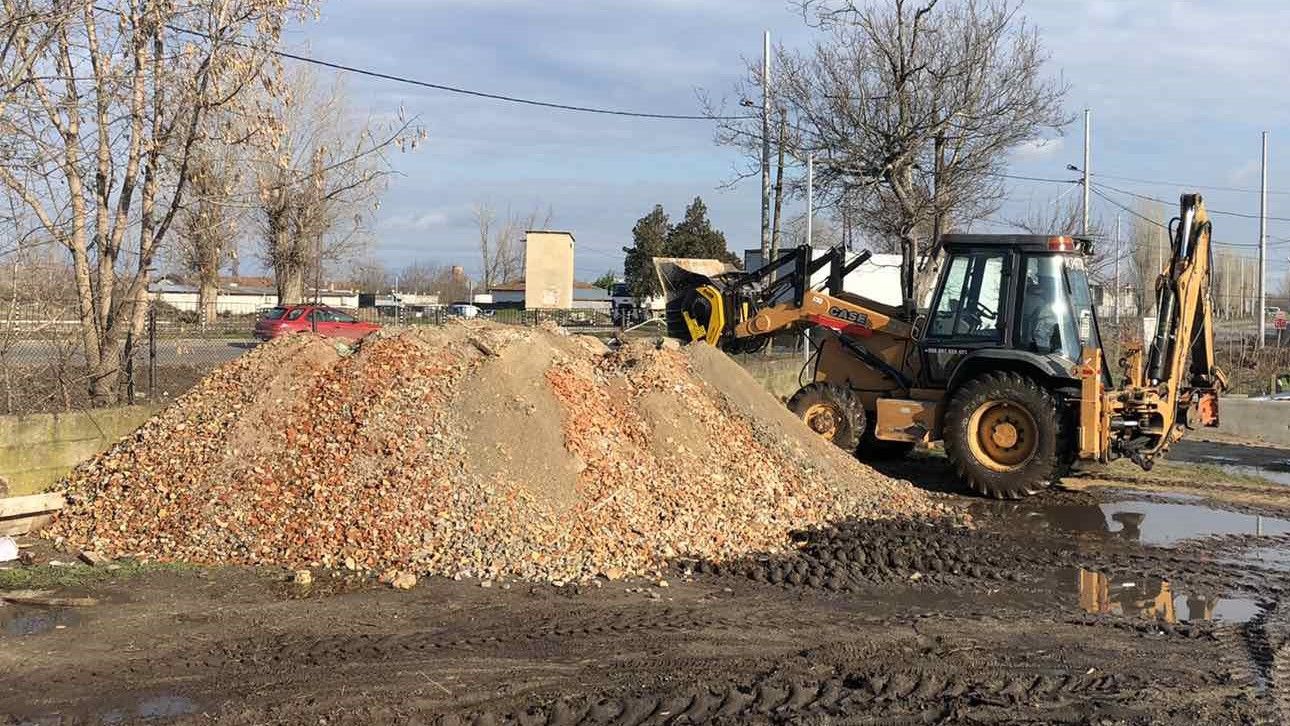 De kosteloze bouwplaats
Op een sloopterrein in Bulgarije moest het bedrijf een oud huis slopen maar beschikte het over beperkte ruimte. Door een MB-L160-breekbak te installeren op de Case 6-graaflaadmachine die al op de bouwplaats werkte, was het niet moeilijk om het puin te laden, ter plaatse te vergruizen en hoogwaardig materiaal te verkrijgen om te hergebruiken als basis voor de nieuwe huizen.
Er werd tijd en kosten bespaard: het was niet nodig om materiaal verder te verwerken, te transporteren of aan te schaffen bij recyclingcentra of steengroeven.
Door beheer- en aanschafkosten te voorkomen en het werk te versnellen, is het resultaat "een bouwplaats zonder kosten".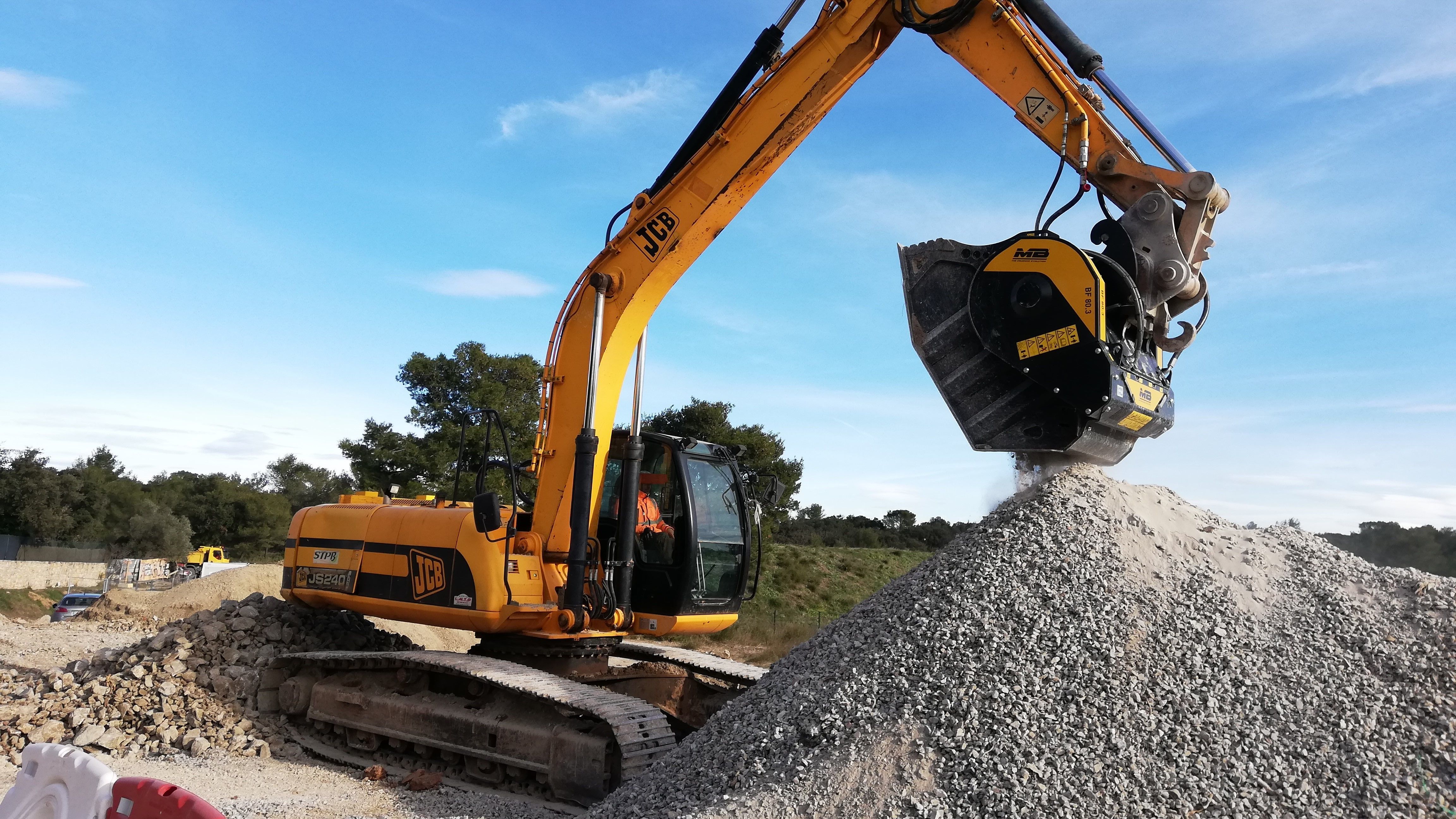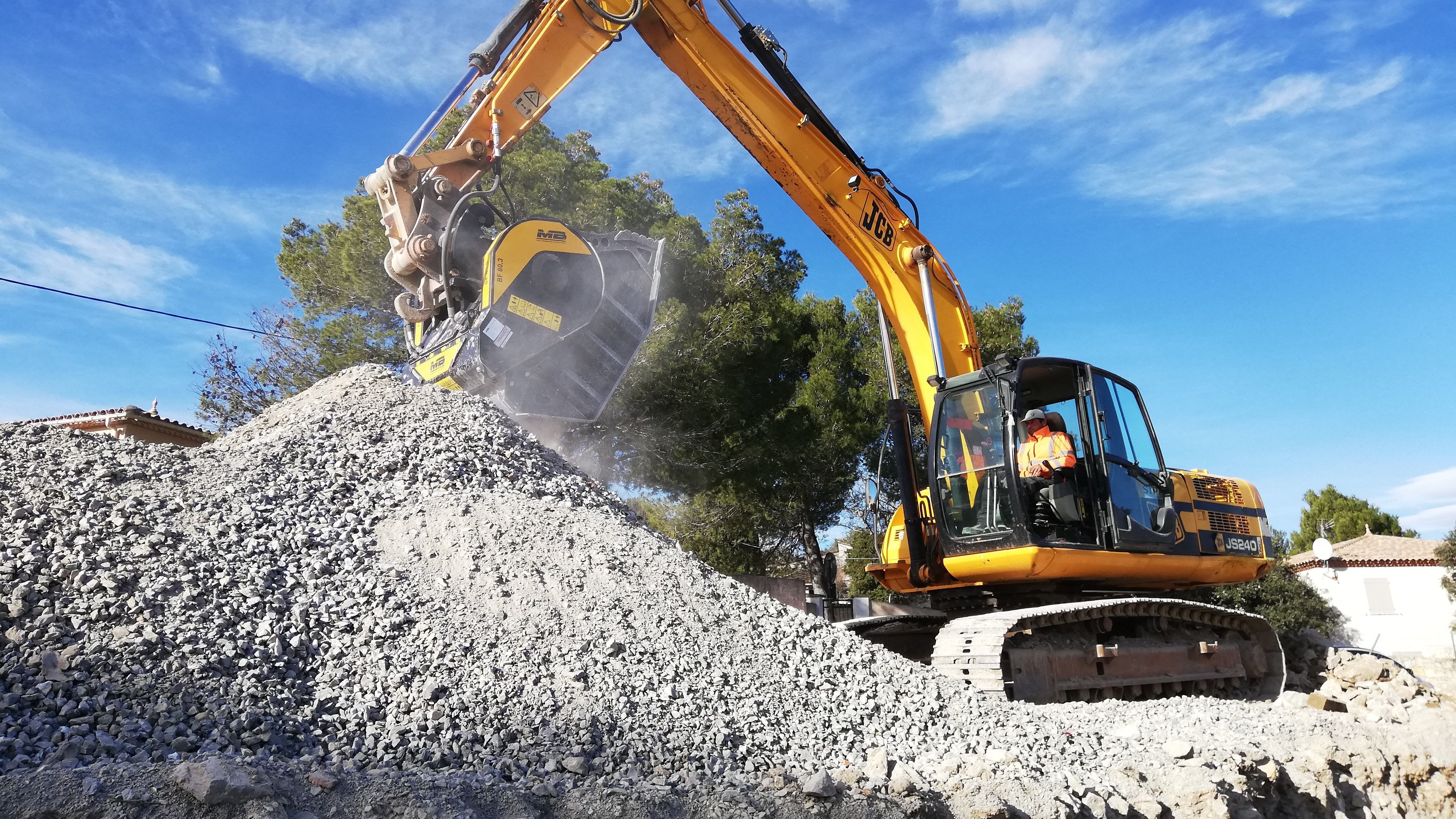 De bouwplaats zonder kosten voor logistiek
Om in Frankrijk 745 nieuwe woningen te bouwen, moest het bedrijf een oude verbindingsweg herontwikkelen. Ook moest er worden gegraven om een afvoernetwerk voor regenwater aan te leggen. Ze recyclen een grote hoeveelheid afval: de MB-S18 trommelzeef scheidde het fijne materiaal, terwijl de BF80.3 breekbak de grotere stenen verwerkte.
Het verkregen materiaal werd onmiddellijk gebruikt voor het afvoernetwerk, waardoor alle kosten voor logistiek en het verwijderen en aanschaffen van materiaal werden vermeden. Kortom: "je oogst wat je zaait".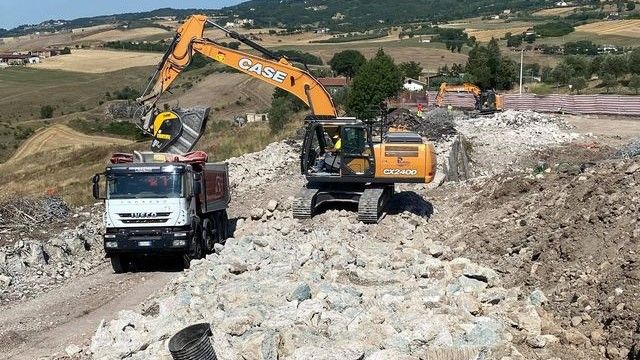 De bouwplaats zonder aanschafkosten
Toen de Santo Spirito-brug in Apulië, Italië, werd beschadigd door een aardverschuiving, hergebruikten ze het sloopmateriaal dat ze hadden verkregen voor de wederopbouw.
Daarom zijn de voordelen onbeperkt van het besparen van tijd, het verminderen van transport- en afvalkosten, tot het verkrijgen van hoogwaardig materiaal dat de breek- en zeefbakken van MB produceren: materiaal dat ter plaatse kan worden hergebruikt voor funderingen voor wegen en reconstructies.
In de praktijk produceer je zelfstandig materiaal: "als je wilt dat iets goed gedaan wordt, doet het dan zelf."