"We're turning a waste products into something that is valuable"
Crushing and recycling has become a key aspect of demolition, recycling and construction operations and the need to make the most of all available material, has prompted astute operators to use also the waste material which once was simply piled up, thorugh away or brought to a disposal.
That's the reason why one of our customer from Australia decided to use an MB product. "The biggest problem now is the tip phase so to tip that in a tip it will cost a fortune so we can take it for less than what it takes to tip in a tip phase.
Crush it, reprocess (it) and reuse it.
So you're turning a waste products into something that is valuable and you are doing it cheaper than if you are just tipping in landfill".

AUSTRALIA...ON THE ROAD!
In Australia there are many important projects where MB Crusher products can be used as solutions to cut down the demolition and crushing costs.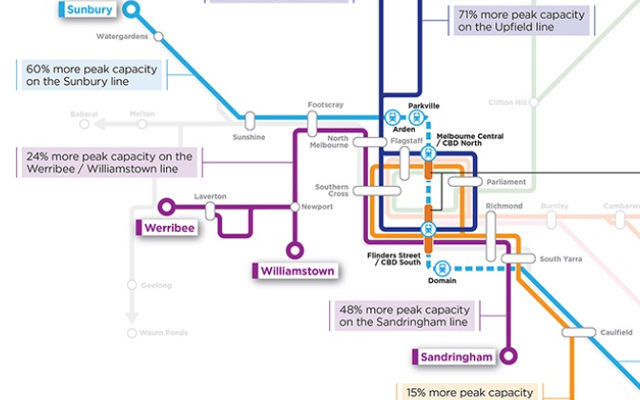 The extension of the metro system beneath the city of Melbourne
The Metro Tunnel will connect some of Melbourne's busiest train lines, freeing up space in the City Loop.
The work – part of the largest public transport project in the city's history – includes a 9 km tunnel and five new underground stations.
A large section of the city square in Melbourne will be hidden beneath an acoustic covering, as preparation work for the excavation of tunnels gets underway. It is expected that the covering will be in place for up to five years.
As many as six tunnel-boring machines will be used on the tunnel, excavating in the region of 2 million m3 of soil and rock. [cit. http://metrotunnel.vic.gov.au/]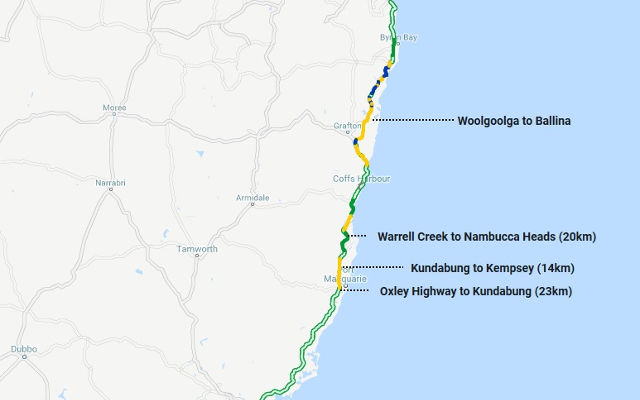 The Pacific Highway upgrade
The Pacific Highway upgrade is one of the largest road infrastructure projects in NSW.
It connects Sydney and Brisbane, and is a major contributor to Australia's economic activity.
Upgrading new sections and carrying out safety improvements to the existing highway have brought major improvements to road conditions.[http://www.rms.nsw.gov.au]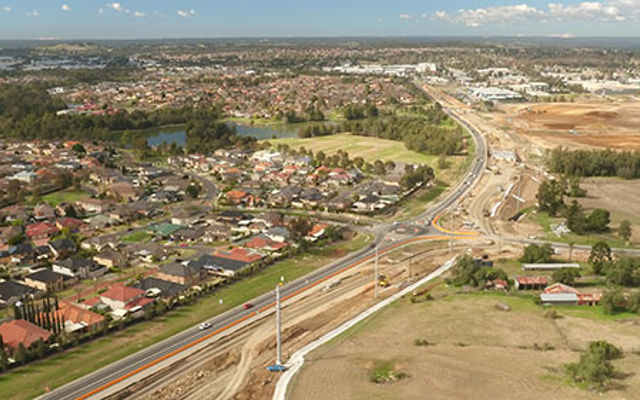 The Northern Road
The Northern Road upgrade will deliver new and upgraded roads to support integrated transport in the region and capitalise on the economic benefits from developing the Western Sydney Airport at Badgerys Creek.
The upgrade will also provide one of the main arterial transport corridors for the South West Priority Growth Area and the Western Sydney Priority Growth Area.
The Northern Road upgrade will improve safety, increase road capacity and reduce congestion and travel times in the future. [http://www.rms.nsw.gov.au]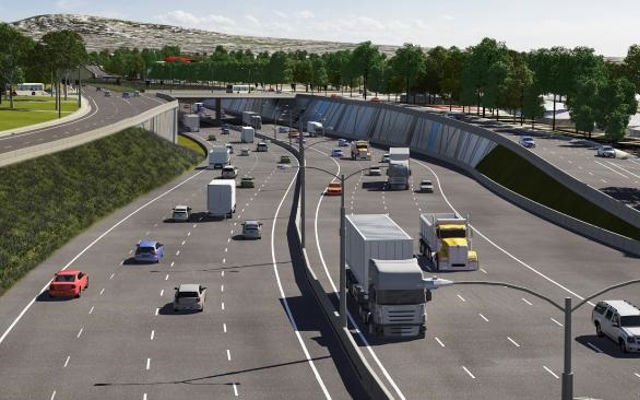 The M12 Motorway
On behalf of the Australian and NSW governments, Roads and Maritime Services is planning the M12 Motorway as part of the $3.6 billion Western Sydney Infrastructure Plan.
The M12 Motorway will provide direct access to the planned western Sydney airport at Badgerys Creek and connect to Sydney's motorway network.