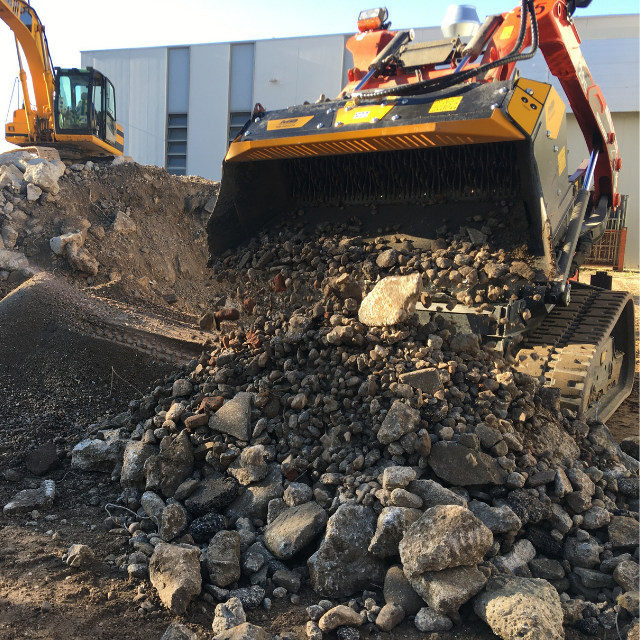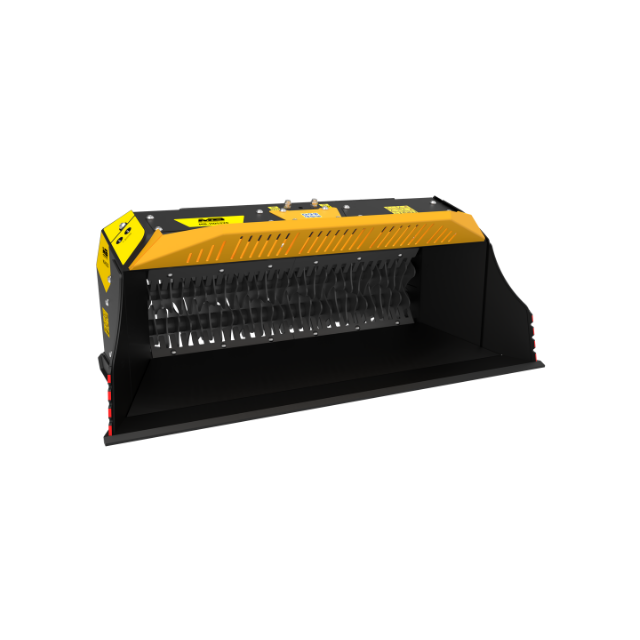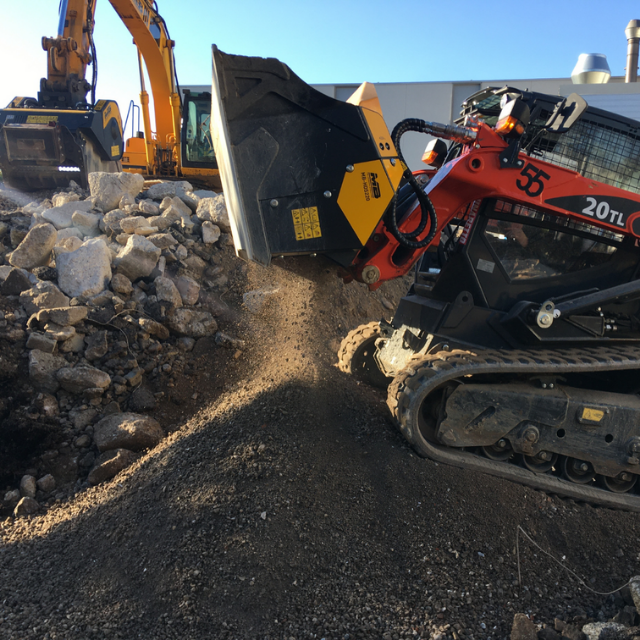 MB-HDS220
Shafts screeners
≥ 7 ≤ 11 Ton
≥ 7 ≤ 11 Ton
≥ 4.5 ≤ 10 Ton
1-tonne weight and a load capacity of 0.6 m3 for a versatile and reliable piece of equipment: MB Crusher brought the new MB-HDS220 padding bucket at Bauma 2022, suitable for loaders and skid steer loaders from 4.5 to 11 tons.

Practicality, reliability and productivity on site

Compact, versatile and extremely manoeuvrable, the new MB Crusher MB-HDS220 padding bucket is designed to make work easier, reduce processing time and save on operating costs.

The size of its inlet mouth opening - 2.20 m - facilitates loading by ensuring that the tracks or wheels of the carrier machine remain clean.
The inlet is designed to quickly convey material to the rotors.
Maintenance is simple - greasing is centralised and done on-site, as with all MB Crusher products.
The coupling system is designed to allow maximum freedom of movement of the operating machine. This system allows excellent visibility of the material to be worked on and of the site

As with the other HDS models, the MB-HDS-220 allows the rotors to be changed easily and directly on-site by the operator. This makes it a versatile machine, with which different types of material can be processed easily and quickly.

More details
Technical features
| | |
| --- | --- |
| MODEL | MB-HDS220 |
| WEIGHT | 1 ton |
| LOAD CAPACITY | 0,6 m³ |
| PRESSURE | 230 - 280 bar |
| OIL FLOW RATE | 90 - 150 l/min |
The hydraulic flow and pressure must both meet the required parameters.