MB go from strength to strength in the worldwide crusher bucket industry
16-05-2016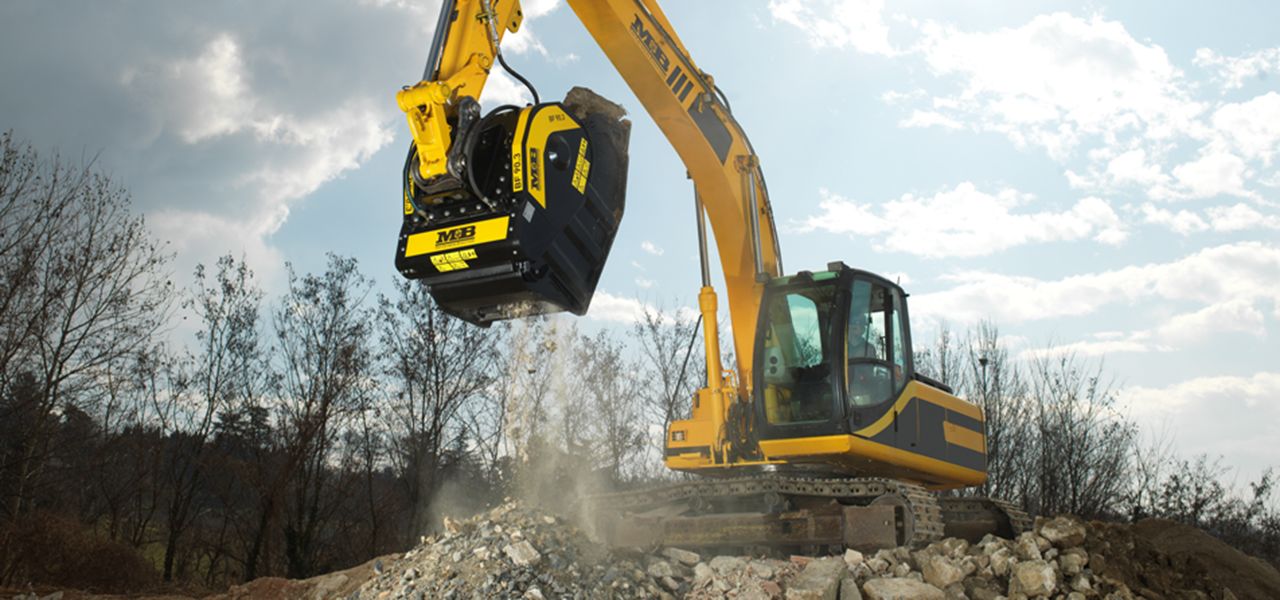 Since 1954 Carlo Azzolin's passion for crushing perfection has been nurtured into a powerful family business that is now the global leader in crusher buckets. MB's first big milestone was 2001 when the first Jaw Crusher Bucket was created and successfully patented by MB, which provided a revolutionary product that changed the landscape for crushing bucket technology.
MB's philosophy has always been to combine the highest standards in fabrication techniques with only the highest grade steel and quality parts. With four major product certifications and two major process certifications, MB are at the forefront of the manufacturing process, and their long standing relationship with SSAB ensures that the MB Crusher range is manufactured from extremely high quality Hardox steel - a special hardened steel made only by SSAB in Sweden.
During 2014, MB opened their brand new state-of-the-art manufacturing facility. Based in Fara Vicentino, Italy, this manufacturing hub covers an area of 17,000 sq/m and employs a total of 150 people, and continues to flourish with ongoing product success. Investment in research and development, focusses on unique, high quality and specialized products that offer outstanding performance.
MB offer the world's largest range of crushing and screening buckets available through a worldwide dealer's network, with a range of 12 crusher buckets, 7 screening buckets, 4 rotary grapples and 3 drum-cutters available for excavators, loaders, skid steer loaders and backhoes from 2.8 to 70+ tonnes, all supplied on request with a full 24-month warranty.
his year saw MB in action at bauma with the launch of their GENERATION 3.0 crusher and screening buckets. These upgraded units have had a complete re-design which has ensured this range is the most successful and award winning for MB. These buckets were in action in the demo area at bauma and were extremely well received by the crowds.