There is a perfect tool for every job site, a piece of equipment that increases efficiency by cutting expenses and downtime.
Let's compare 2 MB Crusher units working with various materials.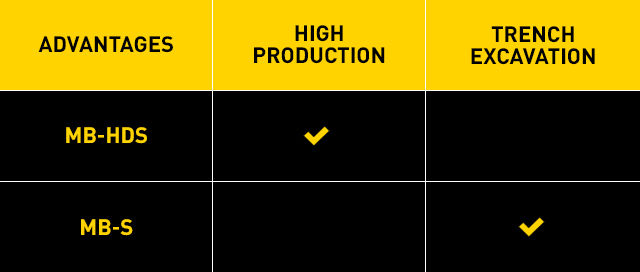 With trench excavation jobs, a high production rate is a requirement, so the
MB-HDS Shafts screener is the ideal attachment.

Which is the case with an excavation project in the United States needed to fill a trench without dispersing too much material.

While the best choice for a company in Spain was to use an MB-S screening bucket to clean the sand from the trash left on the beach. By choosing the right sieve measurements, they cleaned the sand and kept the trash in the bucket's basket.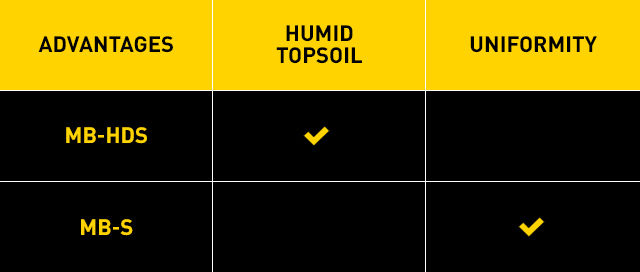 We're working with topsoil in Hungary. On both sites, the job required clean and fine material.
The first job was at the Bozsik soccer stadium, the excavated soil was dry but had a lot of rocks mixed with it. For this reason, they used an MB-S Screening bucket with 10 x 10 mm basket panels.
On the second job site, the trench material was wet and had clumps of dirt: this was an ideal job for the MB-HDS Shafts Screener with the star discs. The RQ kit was able to to work and break up the damp and compact material.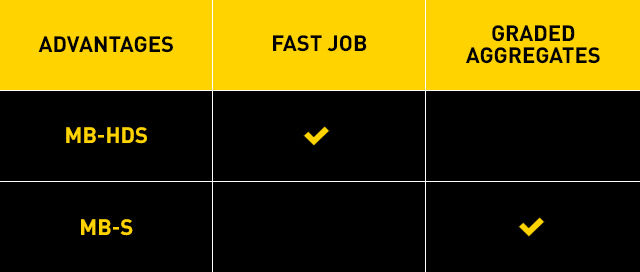 Let's look at demolition waste material and natural stones, both units can process them with ease.
We are working on a railway construction site in the Czech Republic. Here, an MB-S trommer screener works to separate the fines from the coarse material, obtaining graded material. In other words: ready-to-use material.
While in Germany, an MB-HDS shafts screener was used to separate demolition waste material. They chose this unit because they needed a quick turnaround with a high production rate.
What do I need to know to choose the right unit?
The kind of work you're doing
What type of material you're dealing with?
What's your desired output size and how quickly do you need it?
Our consultants are always available to guide you to the best model attachment to increase your job site's productivity.
Information request
Fields marked with ( * ) are mandatory .