MB Crusher for the future of the European Commission
14-05-2020
An MB Crusher screener and crusher recycle the waste material on-site for the construction of the new European Commission building.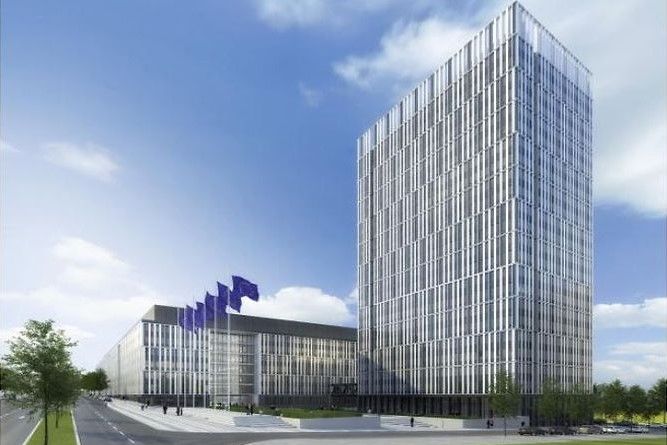 The new administrative building for the EC, the Jean Monnet 2, will be built in the large parking lot of the previous "Jean Monnet" complex. Developed from a joint project between JSWD Architects (Cologne), Chaix & Morel et Associés (Paris) and Bertrand Schmit (Luxembourg), the new building will replace an office building built in 1975.
The construction of the new European Commission building aims are:
To be built with a low energy impact;
Not disrupt the traffic around the site.
This site, which began in September 2019, will end in 2024 with the construction of a 22-storey tower as final phase.
HOW TO ACCOMPLISH THESE TASKS?
By implementing the use of energy-efficient techniques and limit the number of trucks in and out from the construction sites.
SO WHAT MEANS CAN MAKE THE DIFFERENCE?​
An MB Crusher bucket BF120.4 and the MB-S18 screening bucket took duty.
The new Jean Monnet 2 foundation will be built from its own ground and the old Jean Monnet remains.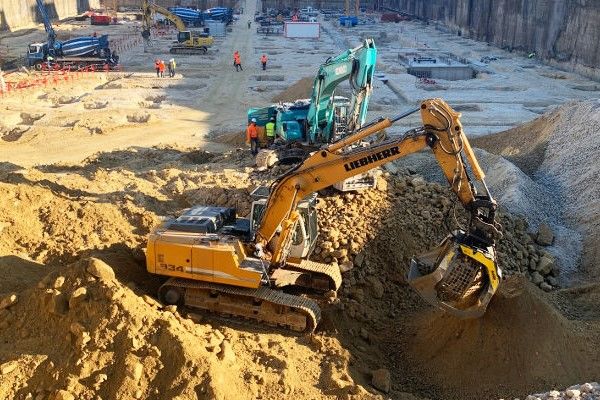 WHAT WERE THE ADVANTAGES OF THE CRUSHER AND SCREENER ON THIS JOBSITE?

​
After a first phase of sorting and recycling the materials from the deconstruction of the old existing building, the crusher bucket BF120.4 and the screening bucket MB-S18 mounted on the KOBELCO excavators made it possible to screen and crush on-site and:
considerably reduce the impact on the environment;
limiting truck transit;
limiting CO2 release;
optimize the soil and rocks available.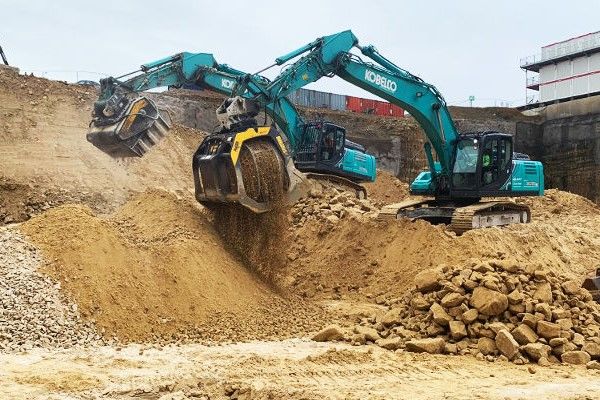 CRUSHED MATERIALS TO BE REUSED ON-SITE

​
After an initial control of the quality of the material crushed with the BF120.4, the design office in charge of this project validated the conformity of the on-site crushed materials.
The crusher bucket, therefore, made it possible to recover the waste from deconstruction in compliance with the highest quality standards required for the recovery of debris.
Since the beginning of the construction, 9000 tons of inert waste have been treated with the BF120.4 crusher bucket with a production of 500 tons daily. The MB-S18 screening bucket has cleaned the material to speed the crushing phase. A crushing and screening station using the excavators and the material already on-site.
Watch how they performed.