Can MB Crusher be a solution for the Crossrail project in London?
18-05-2017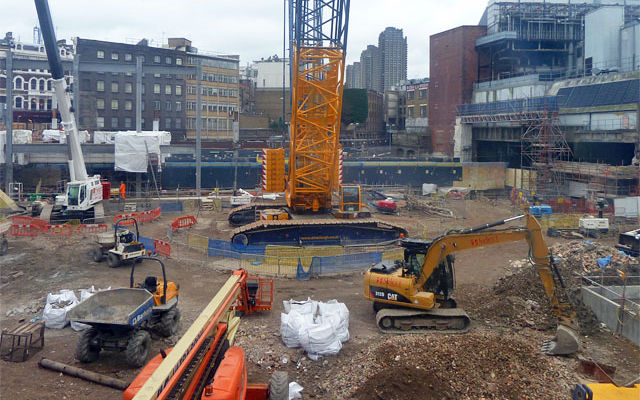 Europe's largest infrastructure project is currently underway: the Crossrail project is creating a new rail link between the east and west of the United Kingdom's capital. The aim is to improve journey times across London, to offer better connections, the Elizabeth line will provide easier, quicker and more direct travel opportunities across the capital.
Crossrail's central core section will utilise new east–west twin tunnels under central London, splitting into two branches at either end. The central London stations on the line will be Paddington, Bond Street, Tottenham Court Road, Farringdon and Liverpool Street.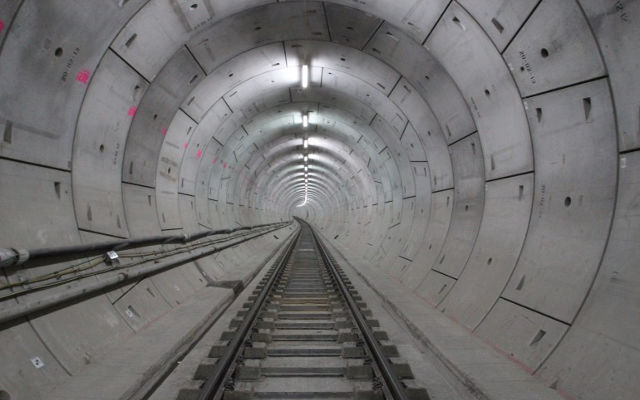 Other stations on the line include Reading, Maidenhead, Slough, West Drayton, Ealing Broadway, Canary Wharf, Stratford, Woolwich, Romford and Shenfield. Around 200 million passengers are expected to travel on the Elizabeth line each year. Because of the huge amount of travellers, 10 new stations are being built to deal with the capacity. An extra 1.5 million people will now be within 45 minutes of central London thanks to the new trains. The tunnelled sections will be approximately 22 kilometres (14 mi) in length. As well as 10 brand new stations, Crossrail requires significant work on existing station infrastructure.[cit. http://www.crossrail.co.uk]
Yes, MB Crusher can be a solution for these kind of project!
To gain a competitive edge in today's constantly evolving recycling and construction industries, companies are often striving to be self sufficient by having the skills and equipment already in house to streamline their costs and remain competitive. Not having to hire in equipment or skilled workers from external sources is key to achieving this. An attachment from MB can help you achieve this.
With the MB crusher machines, all contractors can treat waste materials at the job site and obtain the material they need for the next phase of work. That's the reason why MB crushing and screening attachments can be helpful in many heavy construction applications. For example, at a demolition site, the excavator can directly turn demolition waste into pebble stone, so mobile crushers or transporting the material to stationary units are no longer necessary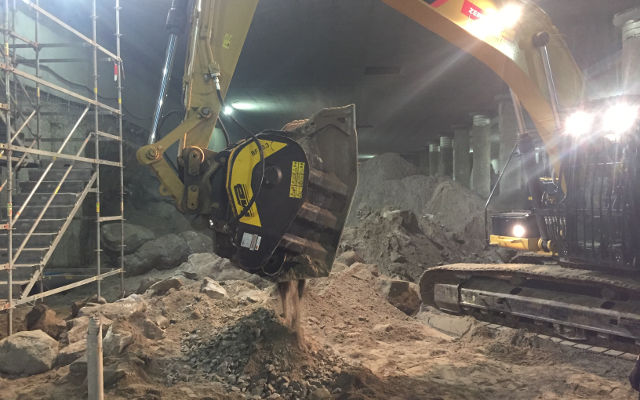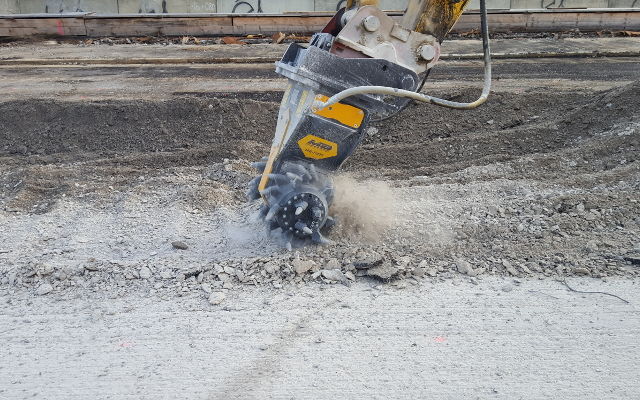 One-of-a-kind, and fitted with integrated systems for the reduction of dust, the MB range allows for crushing operations to be carried out in enclosed spaces and areas with limited ventilation. Tunnel digs, underground systems and industrial warehouses are no longer a limit for on-site recycling. The efficiency of the entire MB range is constant both for indoor and outdoor use. A clear advantage, confirming the versatility of the range.
MB Crusher has been present in UK since long time, thanks to the cooperation with its dealer Worsley Plant.