We are able to save time and money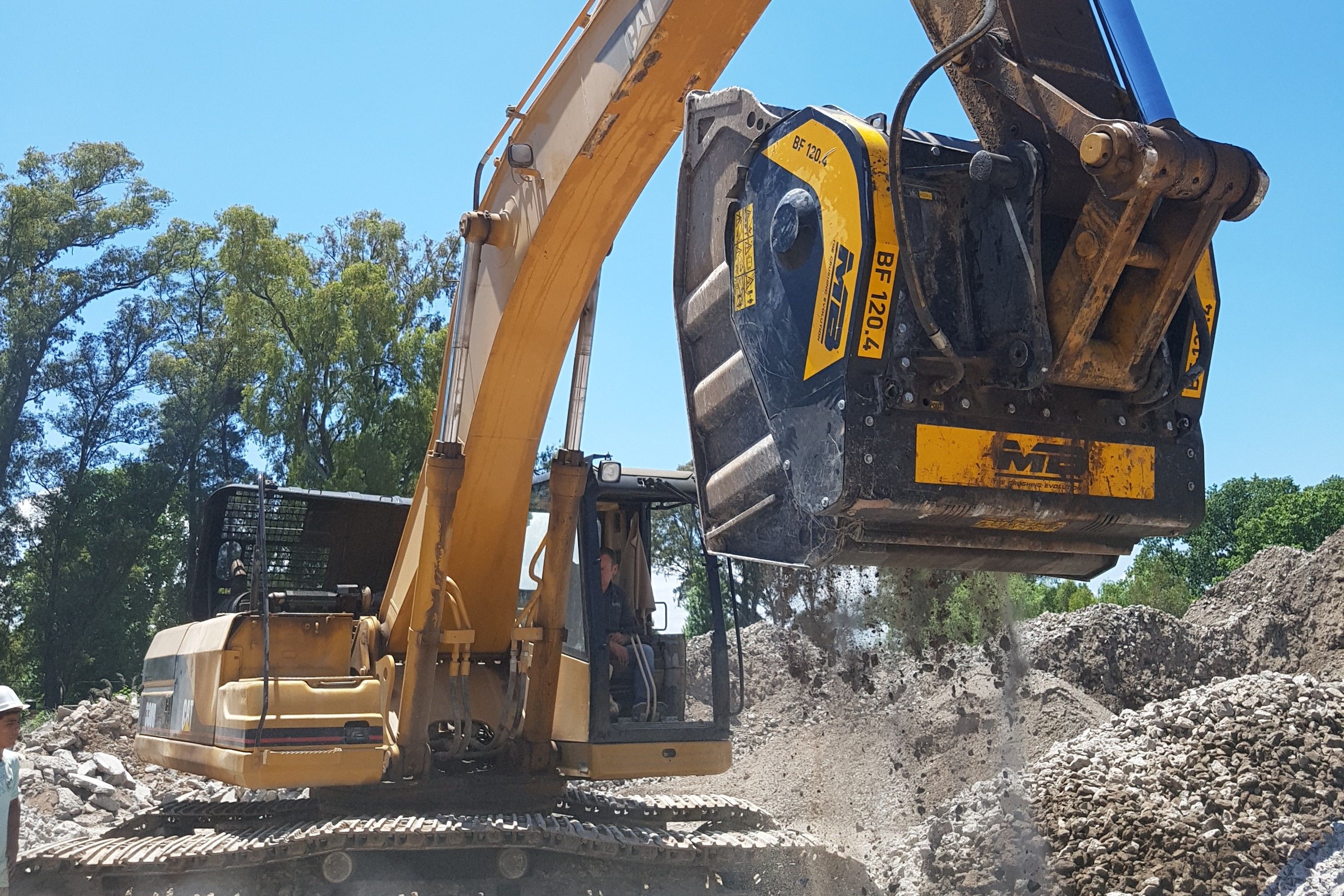 Some benefits of MB units?
Only one machine one operator is carrying out the job, big money-saving. There is no need to move the material, transport costs eliminated".
This is how Mr. Khaled Maatouk, Plant and Workshop manager of the company JV. CET, located in Pan Arab highway - lot A (Hourie), Lebanon. addressed us when we asked him about his experience with our machines.
They are using a crusher bucket BF120.4 on their Cat DL 330 excavator to crush limestone boulders.
"With the crusher bucket everything is easier and faster: we are able to manage the full cycle of crushing and recycling on site."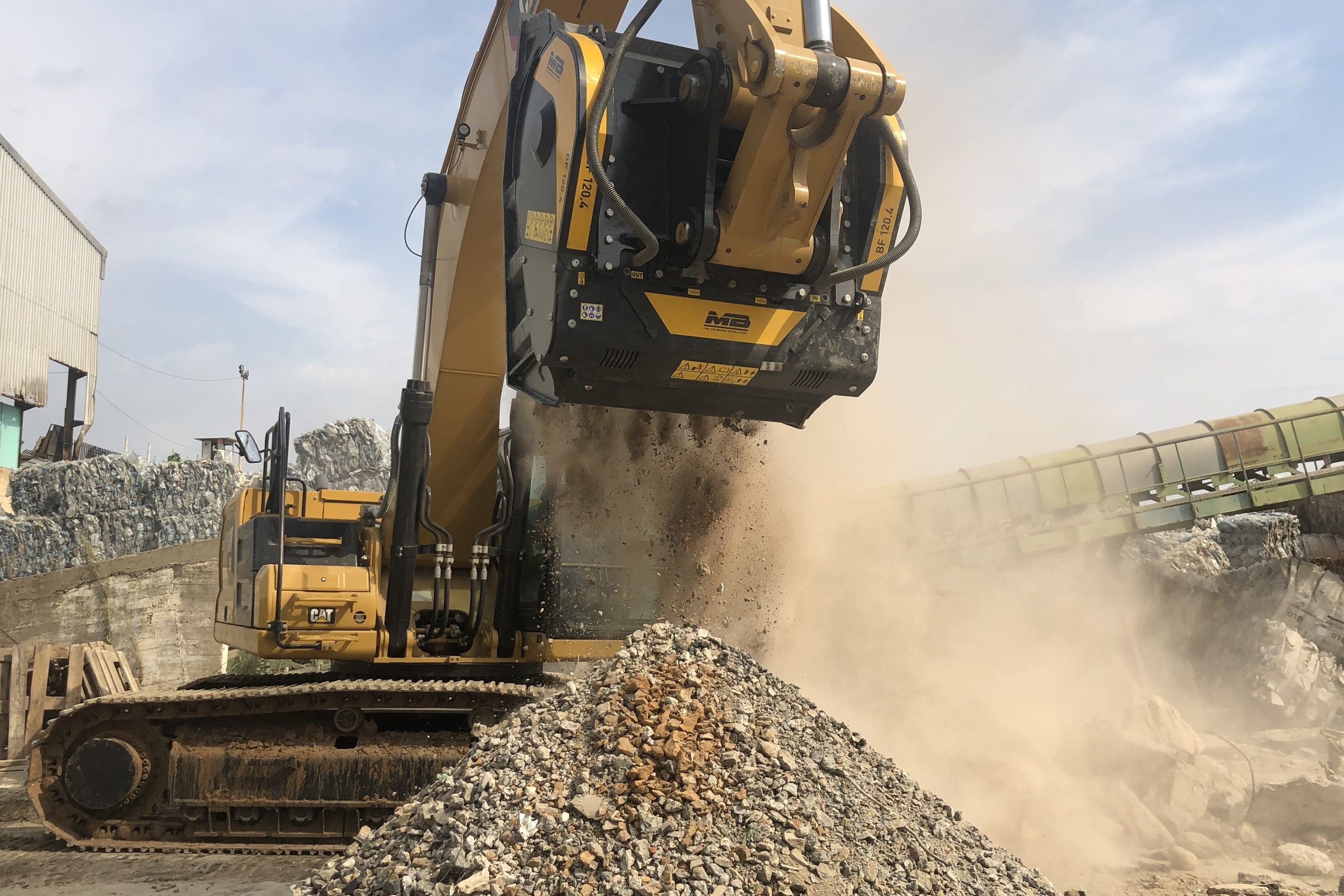 "I strongly recommend this jaw crusher"
When using MB crushing machines as a primary crusher, there is a huge capex saving, plus transportation time taken for commissioning, dismantling, etc. of static crushers is eliminated.

MB units can be attached to any brand and model of heavy machine; the crushing operations can be carried out directly at the construction site, helping contractors become independent from third party suppliers which can carry delays costs beyond their control.

With the MB's bucket, it is easy to obtain different material output sizes. The excavator's operator can do it directly on-site, by just unscrewing a few bolts, inserting or removing shims and adjusting the jaws according to his needs. Not only that, with MB's crusher, but the resulting material is also of good quality and ready to be reused or sold.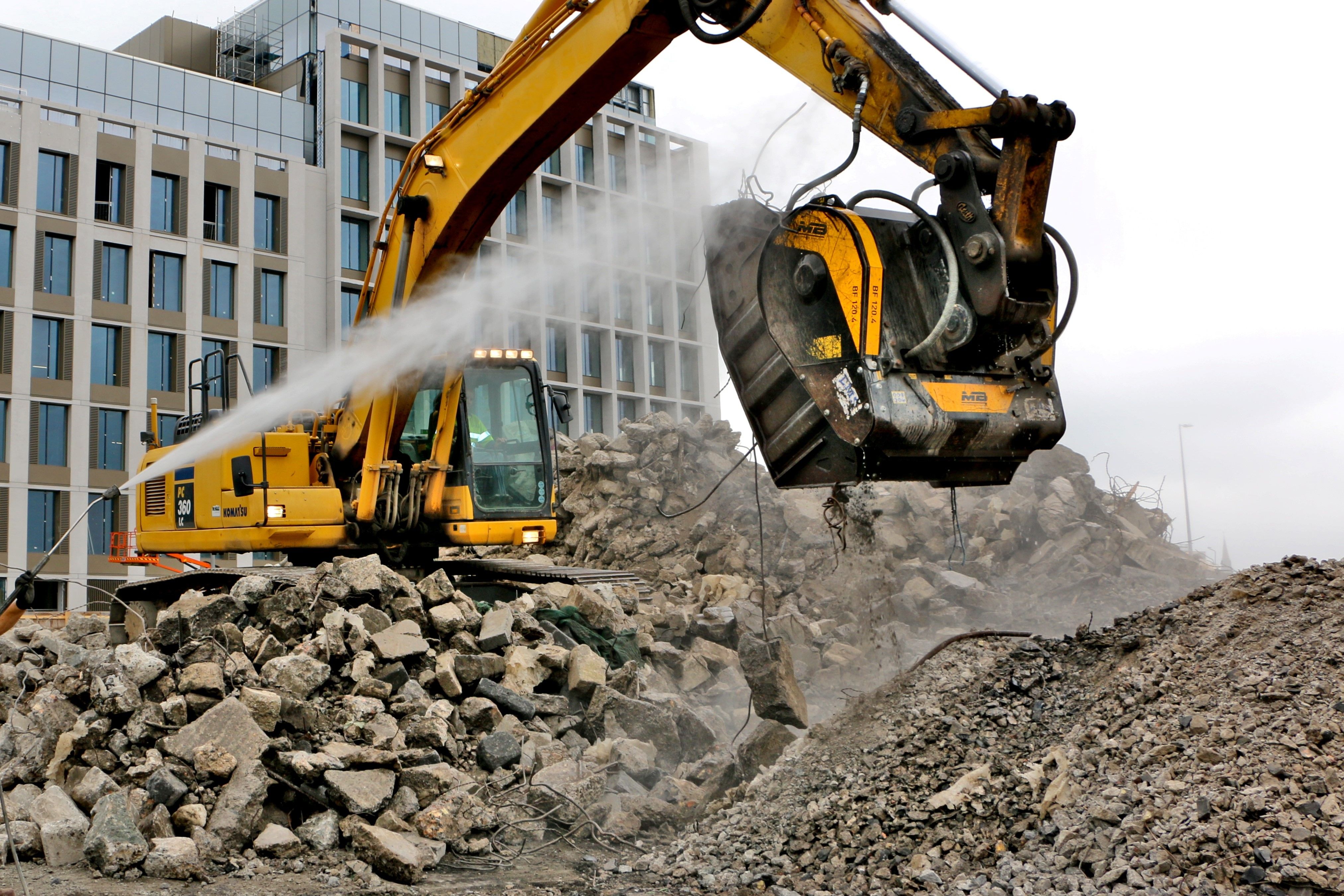 Benefit of MB Crusher bucket
more compact with better balance in the collection phase;
it does not need drainage;
dust suppression system, the iron separator and a low noise impact;
the exclusive power enhancer allows to crush the hardest and tenacious materials;
it is portable and compact and can reach inaccessible job sites or sites with limited space.