Portable crushing solution for island road building
01-06-2019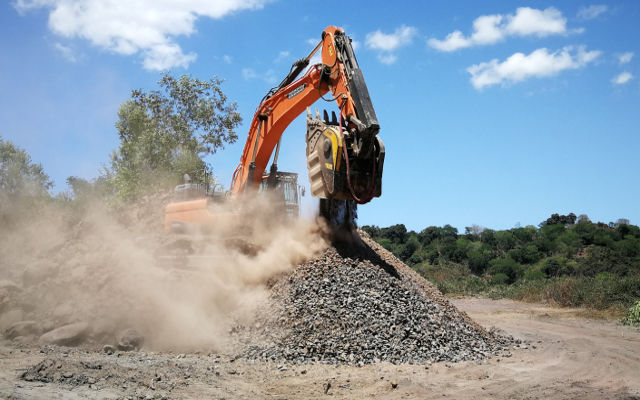 [World Highways, June 2019]

"on the Mayotte Islands, part of the Comoros archipelago in the Indian Ocean, equipment from MB Crusher proved valuable for producing material.

On the island, access to the basalt rock quarries used to produce road materials is restricted. However, road building activities have been assisted by the use of BF135.8 unit from MB Crusher.

This 1.6m3 capacity unit is more compact than conventional crushing plant, allowing it to be brought to the quarry site more easily. The quarry is now producing aggregate at a rate of 88m3/hour for local road building work."