MB Crusher turns mobile plants into one-machine operation at Excon 2017
06-11-2017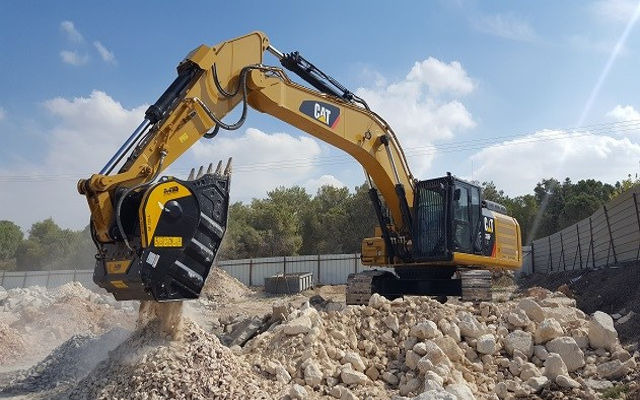 ''Investment in infrastructure is nowadays a key aspect for India's economic growth sustainability and a guideline behind many policy initiatives by the Government of India.
This will be the primary point of Excon 2017, the largest construction equipment exhibition in South Asia that will be held between the 12th and 16th of December, 2017 in Bengaluru, Karnataka, India.

MB Crusher's branch office, MB India, will participate at this edition with a very interesting news since it will organize a real demonstration area with its machines working.

MB Crusher's machines will be displayed also in Hall 3, in the Italian Pavillon.
Special attention should also be paid to MB buckets used for crushing inert materials that will be subsequently used to form the stabilized pavement for road foundations, or more commonly referred to as GSB.
In fact, many companies in India have already chosen the MB crusher bucket as a must-have tool for their daily operations: the demolition and roadwork sector require optimisation in recycling efforts and production of materials to be used, with the use of MB machines one also has the opportunity to sell directly the rubble and gravel obtained.''

Find more by clicking the below press release, published on the major dedicated portals: