MB invites you to BATIMATEC 2015, 3rd-7th May 2015 - Algeria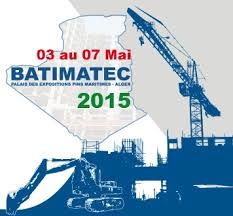 Come and visit us by our dealer TECHNO CAST.You will have the opportunity to see first hand our Crusher Bucket MB C-50 and Screening Bucket MB S-10.
From 3rd to 7th May 2015 - Palais des Expositions SAFEX Pins Maritimes in Algiers.
Booth AB36, central Hall.
Write to info@mbcrusher.com to ask for more information!