Vision 2030: sustainability and innovation in Saudi Arabia
17-11-2021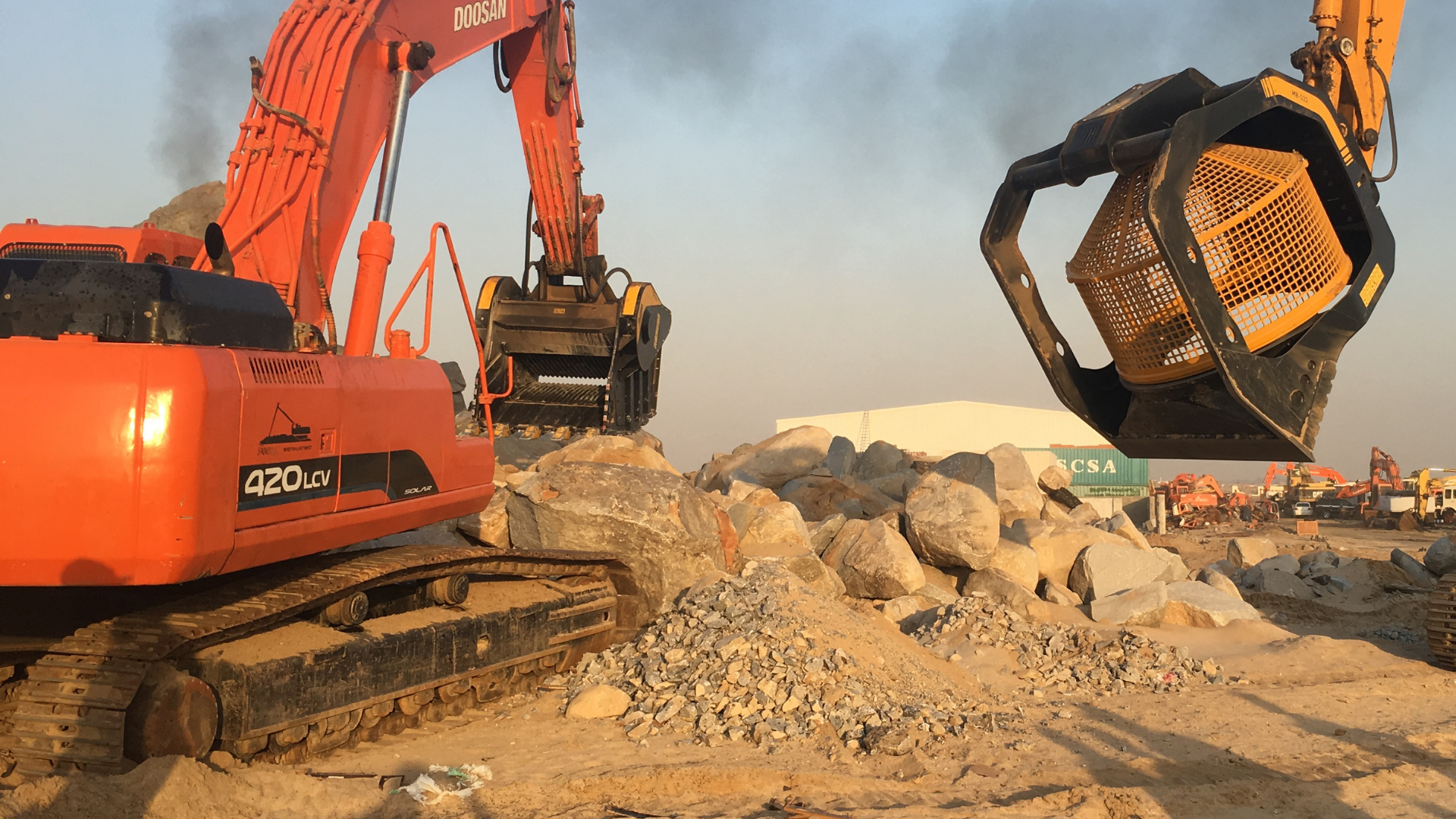 Saudi Arabia has embarked on a mission to change built around three themes: a vibrant society, a thriving economy, and an ambitious nation, the Vision 2030.
A project which requires cutting-edge machinery to guarantee not only the growth of the nation but also an eco-friendly approach, machines built to provide added value to the companies that use it. Just like MB Crusher units, created to make a difference in every work-site and increase earnings.
Jeddah originated as a fishing village founded 2500 years ago, now is the second-largest city in Saudi Arabia, it is here that a BF 135.8 crusher bucket, fitted to a Doosan 420LCV excavator, works day and night, to reduce granite and transform boulders into aggregates that will be used as roadbeds.
The main advantages that this machine will give to the infrastructure construction part of the Saudi Vision 2030 are:
✔ Recovering debris
✔ Producing high-quality aggregates at low cost
✔ Reduce trucks traffic

MB Crusher machines perform with excellency in the Saudi Arabian heat and the jaw crusher bucket can easily reduce the hard Saudi rocks, nothing can stop them from working.
Al Kharj, a small village in the south of Riyadh, in a quarry where the temperature is more than 50°, a BF135.8 and a screening bucket MB-S18 are used to recover gypsum to be used for the construction of the new subway in Riyadh. Why the choice of employing attachments in a quarry?
The versatility of course and the possibility of crushing on site under any condition.
The range of MB crusher and screening buckets dedicated to quarries is suited for operations in steep and uneven areas, characterised by substantial changes in temperature. Big quarries owners, even if they own large crushing installations, ever more often decide to equip themselves with the MB crusher buckets because they can:
✔ Lower operational costs
✔ Lower cost per ton of the end product
✔ Work in tight spaces and spaces difficult to access
MB Crusher units require simple and rapid maintenance, which can be carried out directly by excavator operators on-site, guaranteeing problem-free production. It is the flexibility and innovation of MB products that lead important companies to choose MB Crusher.
MB Crusher products, not only fit perfectly into the scope of the "Vision 2030" plan, they can support even further the Kingdom plans for the creation of the futuristic city: THE LINE.