The amazing story of Julia Marchal: that with MB has won a bucket crusher worth 21.700 euros!
27-02-2015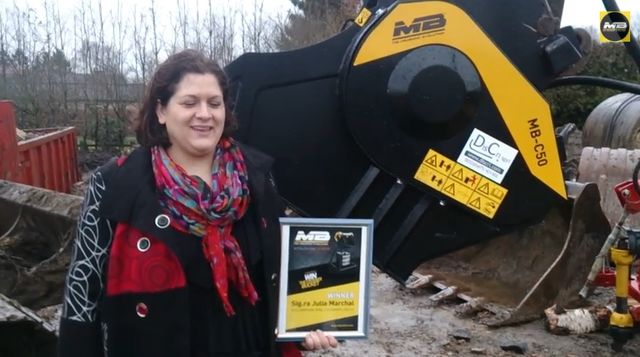 JULIA MARCHAL (M.G.C. MARCHAL SPRL - BELGIUM ) won the competition "Win a bucket".
By simply guessing the weight of the safe MB, she has been awarded with the revolutionary Bucket Crusher MB-C50.
MB went to deliver the prize...
Watch the interview with the lucky winner!!
TRANSFORM YOUR WASTE INTO PROFIT...
HOW?
With MB, the crusher applicable to your equipment that will allow you to save time and money