MB PRESENTS: THE WEBSITE CREATED EXCLUSIVELY FOR YOU!
07-01-2016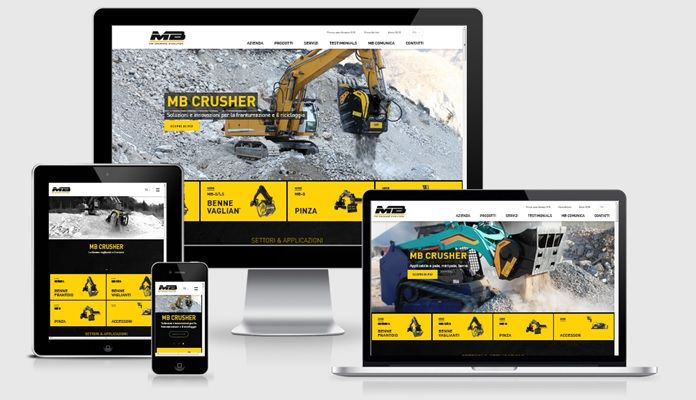 The continuously updated, completely interactive MB Crusher website is going online in 2016: simply click on the address www.mbcrusher.com to discover the new form of communication of the Vicenza company, the undisputed leader in the production and sale of equipment for demolition and recycling.
MB Crusher also has a new look online, with a tool that brings the brand closer to all of its customers in keeping with the latest trends in the digital world.
Presented in more than 15 languages, the new MB website offers a detailed overview of all of the products and services promoted by the company. But the most interesting thing is that the website's content will be adapted and arranged based on the customer's choices, preferences, needs and habits. A site built entirely ad hoc for users, which is easy to navigate and completely responsive to all devices, from tablets and computers to smartphones and televisions.
That's not all. Customers can also use the website to download specification sheets, brochures, find information about the different areas of application, read about interesting facts and case histories of MB customers from all over the world and learn about news and promotions that the company is offering.
Therefore, 2016 will be full of innovations for the MB Crusher, with a new digital design and new products, designed and developed to offer customers benefits in terms of money, time and personnel.
MB is synonymous with revolution: in just over 15 years the company has fundamentally changed the crushing methods used in all types of construction sites, allow for new revenue opportunities and responding promptly to every technical and economic need. This is why every year the company invests time and resources in developing new solutions to meet the needs of customers, allowing them to achieve brilliant results worldwide.
Because MB means continous innovation and renewal.