MB CRUSHER family grows
14-06-2018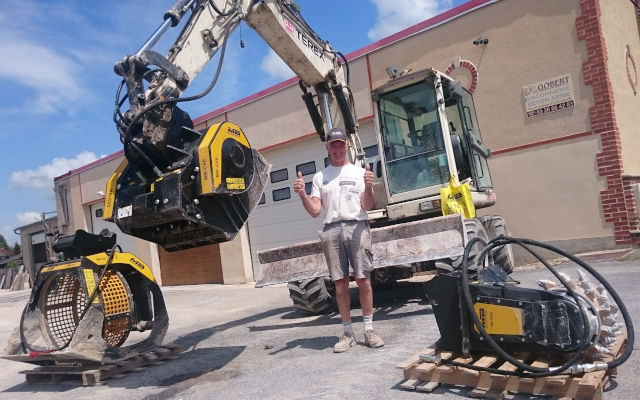 How to remove a concrete floor with the MB-R500 drum cutter.
Sometimes you have to destroy something in order to build something better.
One of our clients needed to fix his shed, building new partitions. To do it, he firstly had to partially remove the concrete floor. He used the MB-R500 cutter head, the latest addition to the MB Crusher and also the smallest of the range. He installed it to his 8.4 ton Terex TW85 mini excavator. It practically went from the world premier at Intermat, directly to a site in Champagne Ardenne, in northeastern France.
The advantages?
The MB-R500 drum cutter makes it possible to carry out small excavations with extreme precision. As, among other things, it can be equipped with a cutting depth adjustment kit,to grind edges and levelling, thus squares and roads will be ready for laying new asphalt surface.