ICY STARE, BLOND HAIR AND A STATUESQUE FIGURE…
23-04-2012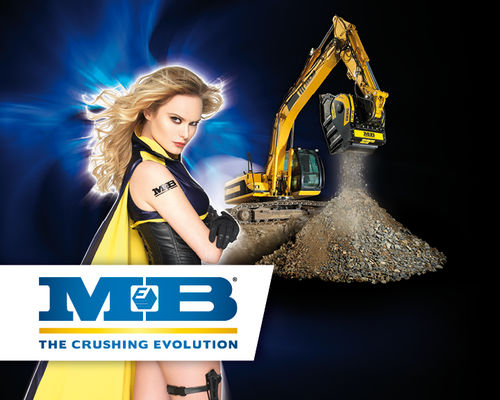 She is the new MB superheroine, the testimonial of the new and bold advertising campaign with a strong impact: "TRY ME. FEEL THE DIFFERENCE".
DDM Advertising and the international photographer Angelo Gigli have managed to perfectly combine the supernatural world of superheroes with the main product of the company, the Crusher Bucket: small, light, manageable, yet powerful and indestructible, capable of crushing anything, even, and above all, unnecessary costs.
TECHNOLOGICALLY INNOVATIVE FOR YOU, THIS IS THE TRUE POWER OF CRUSHING!!!!