Crushing it in Lebanon
02-10-2017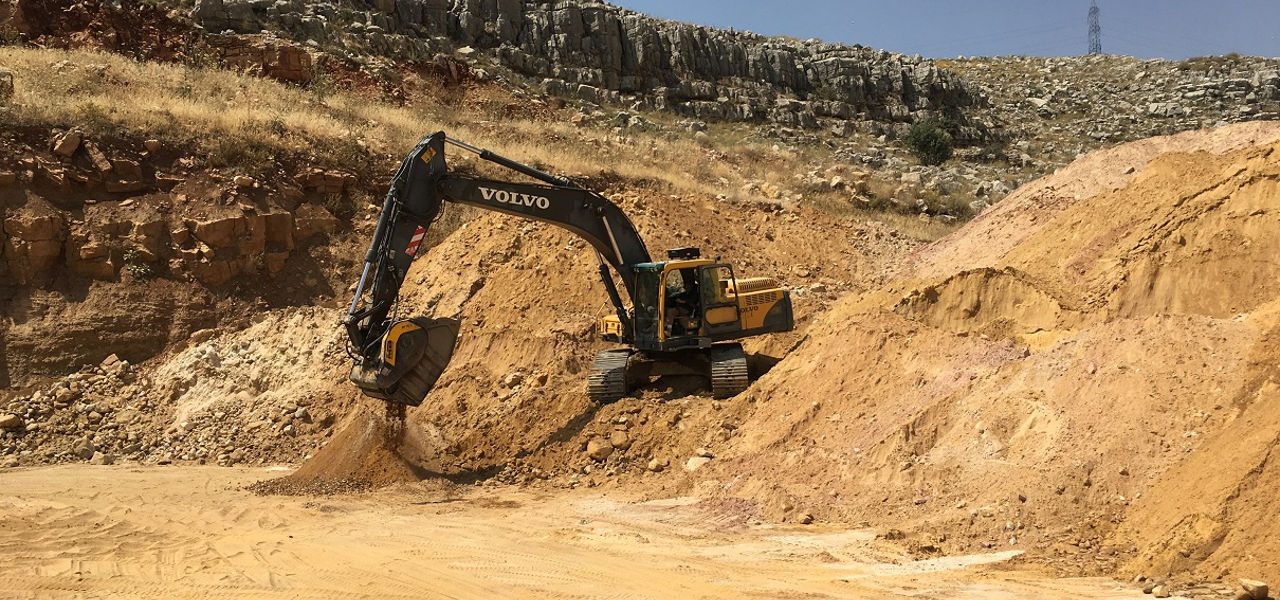 MB Crusher bucket BF90.3 is helping a Lebanese batching plant mitigate its sand shortage by using its sandstone stockpile to obtain just the right grade of aggregate. Mounted on a Volvo EC290B excavator in their batching site, the MB crusher bucket has been used to crush their sand stone into smaller and easily fractured stones to be reused in the concrete mixing operation. In this way the client managed to crush the sand stone boulders into very small stone that can be fractured in a second stage crusher.
MB Crusher innovation on site
MB crusher bucket versatility of use and advantages have led companies to the very high production levels: directly on site, the crusher bucket crushes the material and allows the product that requires crushing to be collected by placing it in a mound on the truck or in the site to be filled in, thus hastening operations.
Thanks to exclusive and patented Made in Italy technology, MB crusher buckets can process all extracted material, in order to render it re-usable directly on-site or sold for other applications. The precision of production allows for materials which were previously destined solely for disposal to be processed in calibrated batches, which can be re-sold or re-used on-site, thus leaving the mineral balance of the quarry/site unaltered.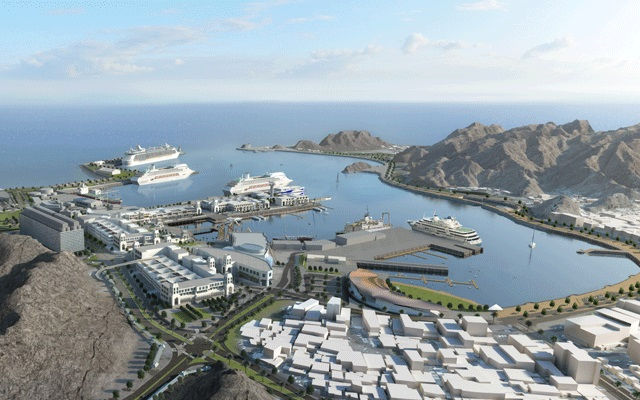 MB Crusher machines for the most important infrastructures projects in Mena and Africa Regions
There are many projects in the Middle East regions where MB Crusher buckets can bring so many benefits to companies that are using them.
One of the most important projects is the Port Sultan Qaboos in Oman that will be develop by Dubai's Damac International company. Mina Sultan Qaboos Waterfront is based in the 200 year-old historical centre of commerce in Muscat and is one of the most visited tourist destinations in Oman. The redevelopment of the port by Omran will build renewed interest and focus to the area, while creating a strong investment proposition for the tourism, real estate and leisure industries.
[cit. http://meconstructionnews.com/23476/damac-to-develop-1bn-tourist-port-project-in-oman]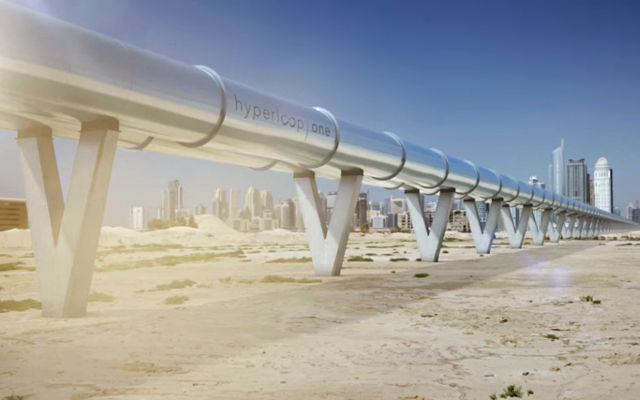 Connecting minds, creating the future
Another very important and famous project is the Hyperloop system that will connects Dubai to Abu Dhabi in 12 minutes.
Hyperloop is a futuristic passenger and freight transport system that offers the promise of near-supersonic speeds.
Dubai has agreed a deal with US startup Hyperloop One to evaluate the construction of a near-supersonic transport link that could slash travel times to Emirati capital Abu Dhabi to minutes.
[cit. http://www.telegraph.co.uk]
Also in North Africa there are many important projects where companies would need machines that satisfy requirements of productivity, performance and durability. That's the reason why many enterpirese have already choosen to work with MB Crusher products. MB Crusher crusher and screening buckets, grapples and drum cutters eliminates the need to transport to the dump or landfill of demolished material and simplifies the operations by eliminating trucking and hauling as well as reducing the costs associated with the new filling material.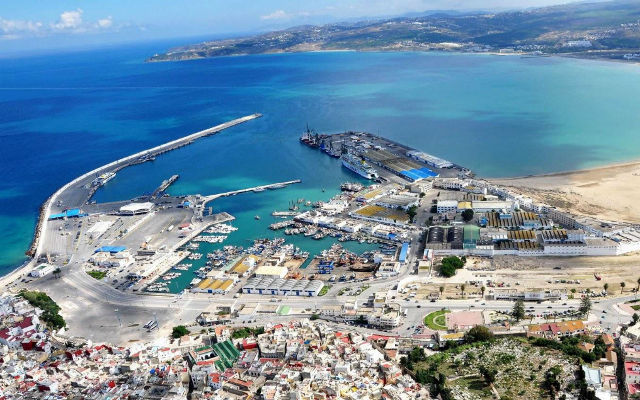 El Hamdania new port in Algeria
In Algeria, for example, the government is to press ahead with the development of a new $3.5bn port and industrial zones at El Hamdania, in an attempt to replicate the success of the Tanger Med project in neighbouring Morocco.
Apart from Europe, the port will seek to attract transhipment business serving West Africa. In addition, the highway between the port and the southern border of Algeria is to be upgraded, enabling containers to be taken more quickly between El Hamdania and many parts of landlocked West Africa than they can be transported by sea.
[cit. http://africanbusinessmagazine.com/sectors/infrastructure/algeria-3-5bn-el-hamdania-port-compete-tanger-med/]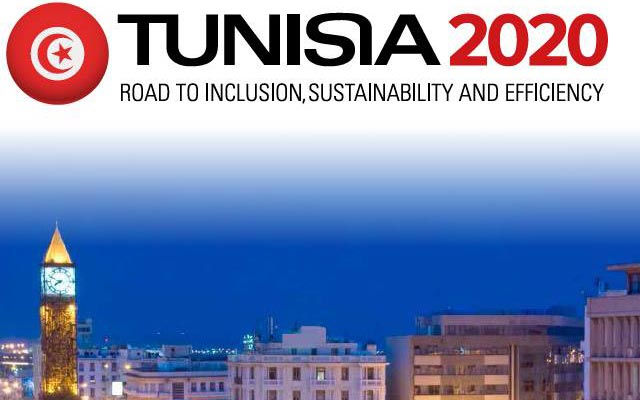 Over 80 projects in Tunisia
Only in Tunisia, 82 projects with an overall value of € 17.731 billion spread over 20 sectors have been presented to national investors and foreign donors at the International Investment Conference "Tunisia 2020"
These projects include the construction of the deep-water port of Enfidha (880 million euros), the construction of the highway Tunis-Kairouan-Sidi Bouzid-Kasserine and Gafsa (Tunis-Jelma section) (480 million euros). The construction of express roads connecting the governorates of Kasserine, Gafsa and Sidi Bouzid to Sfax, Gabes and the A1 highway (480 million euros), the extension of the A3 highway to Le Kef (280 million euros) Euros), the extension of the Tunis-Carthage Airport (240 million euros), the Sfax metro (240 million Euros).
[source: LinkedIn]