And the winner is..MB-C50!
15-04-2014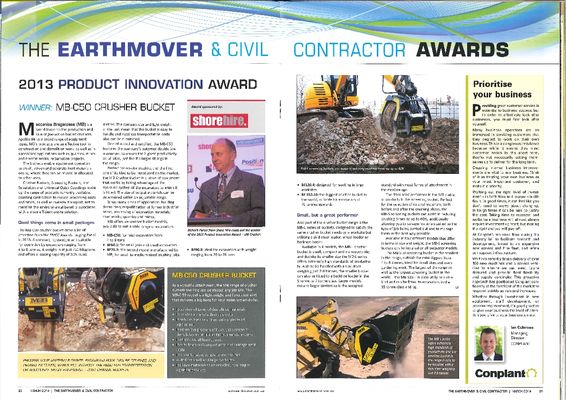 The escalation to success never stops in MB!
World leader in the field of crushing, demolition and recycling, MB has received another international award: it is the MB crusher bucket MB-C50, the small jewel of the range, to have won the International Jury of "The Earth & Civil Contractor Awards", Australian award of excellence in the construction industry, which accounts for the small range of the "PRODUCT INNOVATION AWARDS".
The jury was struck by the fact that a product as small as the MB-C50 could be so versatile and productive on all construction sites, especially smaller ones. Not only that, the jury recognized the added value of MB crusher buckets as they allows locally to reuse crusher material, contributing to the preservation of the environment opening the dorrs to a new era of sustainable construction and ''green economy''.