MB TECHNOLOGY IN THE BUILDING PROJECT FOR THE US ARMY
14-04-2009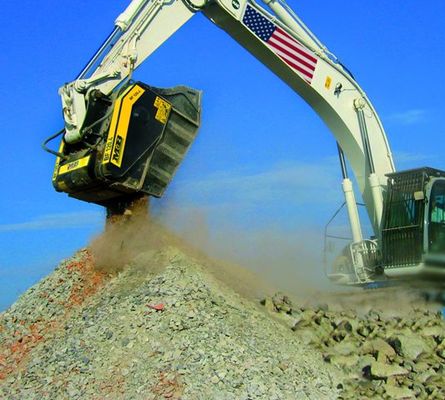 MB S.p.A. is growing in the United States of America, too! The company from Vicenza, a leading edge manufacturer and distributor of bucket crushers, has earned itself a major role in the project for the construction of 1635 houses and the revitalization of an additional 443 residential units for the families of the US military forces.
This is the largest project involving the development of privatized military lodging in the country since 1996. The 2084 units will be erected on the Joint Base McGuire-Dix-Lakehurst, N.J, from which transport aircraft, aerial refueling aircraft and one of the most recognized tactical fighters of the modern day, the F15, are regularly deployed .
"We knew we had a highly technological product," states Guido Azzolin, managing director of MB S.p.A., "but who could have imagined in 2001, the year the company was established, that after just seven years we would be working for the American armed forces."
MB buckets guarantee productivity, savings and safeguarding of the environment, and today are standard equipment for construction companies in over one hundred countries around the world.