MB Crusher to present Live Crushing and Screening Demos in Jakarta
It can transform your excavators, loaders, skidloders into a real crusher. The MB Crusher Bucket, 100% Made in Italy and available in 12 models, will be featured in Jakarta, thanks to the cooperation with MB local dealer, Universal Tekno Reksajaya.
The demonstration will take place the days 8, 9, 11 May in the subdistrict of UT Cakung area, east of Jakarta.
There will be the opportunity to see at work the high performances of extremely compact and versatile MB Crusher Bucket BF80.3, suitable for excavators weighting up 18,5 tons, together with BF120.4 designed for excavators from 30 tons and more, ideal for large scale works. Last but not least, the screening bucket MB-S14 will demonstrate how it is easy and profitable to separate different sizes of crushed materials, thanks to its basket formed by interchangeable modular panels, with different holes based on customers requirements.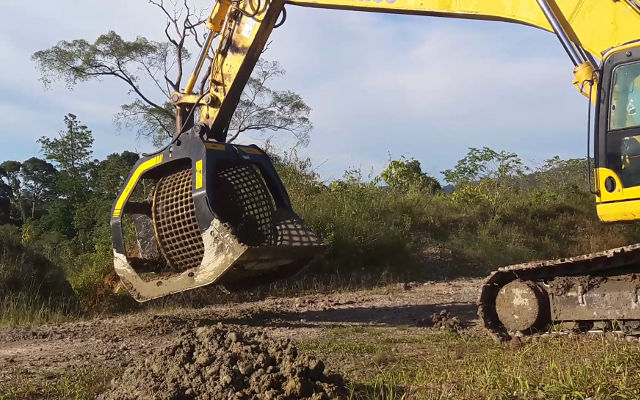 MB attachments are solutions that help saving time and costs of transportation. MB Crusher offers a wide range of Crusher and Screening Buckets, Grapples and Drum Cutters for road construction, mines and quarries, demolition, excavation and related applications.
Suitable for any kind of operating machine (excavator, skid steer, backhoe loader, loader), MB products are extremely flexibile, adaptable to every situation and jobsite condition, even the hardest.
Top
Contacts