MB Crusher at CWPRE-2016, Shanghai - March 2016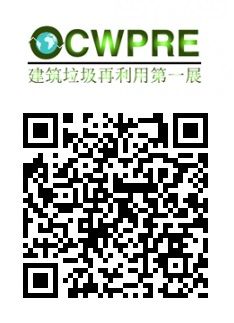 From March 16-18 come to Shanghai Everbright Convention & Exhibition Center to visit CWPRE-2016 Shanghai International Construction Waste Processing Equipment and Recycling Exhibition.
The exhibition will provide a very precious communication and cooperation opportunity for the national waste processing industry high quality manufacture, designers and construction unites and increase the mutual understanding.
MB Crusher will be there to exhibit its revolutionary crushing solution at booth nr. C10.
Come and visit us at to understand how our products could provide additional benefits to your company!
For further information, contact us at our direct nr. +86 400 120 0549 or write us an e-mail to info@mbcrusher.com
We also welcome you to follow us on our Wechat Account, to find out more about our products and to communicate with us in real time. We are looking forward to meet you on CWPRE!
Top
Contacts