MB Crusher at BTP Expo - February 2016, Tunis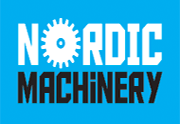 Thanks to its local partner NORDIC MACHINERY, the MB buckets will exhibited for the first time at BTP Expo, Tunis.
Come to visit us at BTP Expo!
You'll have the chance to see some of the biggest crusher and screening buckets of the range!
Come to touch first hand our machines, to speak with our sales agents to and to understand how our products can provide additional benefits to your company!
24th - 27th February 2016
PARC DES EXPOSITIONS ET CENTRE DE COMMERCE INTERNATIONAL,LE KRAM - TUNIS
For further information, please write us at info@mbcrusher.com or call us at +39 0445 308148.
Top
Contacts