The choice of an MB Crusher bucket was an easy one for the family business
BRUCIC PTY LTD is a housing contractor company, providing a one–stop service from the design to renovations or even demolitions.
They bought a crusher MB-L140 model from MB Crusher, to fit their Bobcat T650, turning a 4 tonnes skid into a mobile jaw crusher.
Why? To be able to:
Get the job done one time and on budget
Work fast and safely
Avoid any form of waste
This family business realized that the right tools stop you from wasting time, wasting money and in the case of an MB Crusher attachment they stop you from having waste.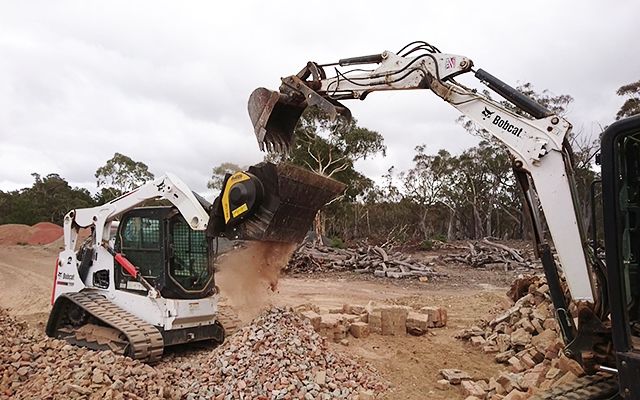 All the MB Crusher's units are designed to transform waste into co-product by using the hydraulic of the digger where they are mounted on, they work with any brand.
How did operators at Brucic's do the job before the acquisition of the MB-L140?
They took all the debris to another company to be crushed, but they realised by doing so they were losing money:
the expenses were too high;
the transport to and from the processing plant took an operator away for a long time;
the high cost of debris disposal;
also the cost to buy aggregates again.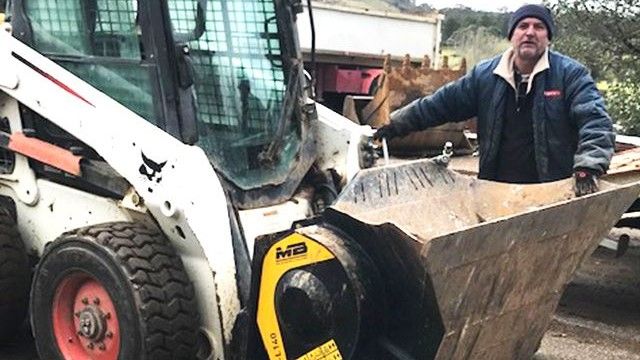 This family business invested in a jaw crusher bucket made by MB Crusher.
They changed the way they operated and began saving lots of money!
With the bucket MB-L140 they:
speed up the work process;
save a pile of bucks;
rubble is no longer an expense.
Darko, the company founder, stated: "I no longer purchase aggregates from other companies".
How do they do it?
Darko, guided us through the process of using a mobile MB Crusher, first and foremost by using it as a stationary Crusher. By feeding it with the aid of a mini excavator.
"We used the MB Crusher stationery like this as I find it quicker and more effective when crushing a large number of bricks".
After they knocked down a house all is left are bricks, debris and reinforced concrete. If there is space in the yard they get reduced down to size by using the crusher bucket in the traditional mobile way and it is an easy and fast process. When, unfortunately, space is tight they stockpile the debris in one of their premises and once they have rubble from 2-3 houses they use their MB-L140 as a money-saving stationary crusher.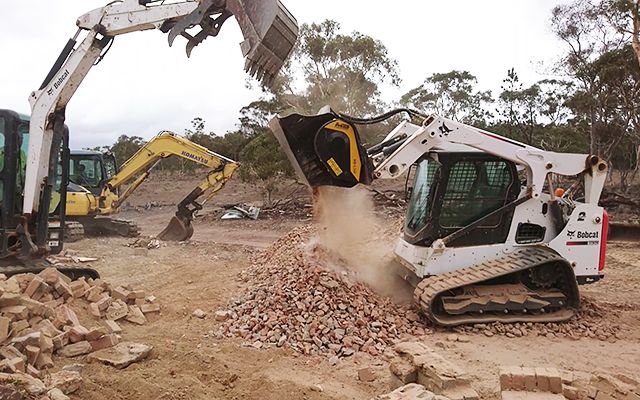 Darko is currently building a 2km private road at cost-zero. With the material he crushed himself, material that should be considered waste.
But thanks to the design of the MB Crusher he is getting the high-quality product ready to be used.
He also regulates the jaw to produce the output needed for new constructions pollution control. By simply adding or removing shims the MB Crusher machine can crush down to 15mm, again creating aggregates from debris.
The choice of an MB crusher bucket was an easy one for the family business, they are reliable contractors and they use reliable and efficient tools which permit them to do the job within deadlines and within budget.