"A PROBLEM FREE MACHINE, 6 WORKING YEARS WITH NO DOWNTIME!"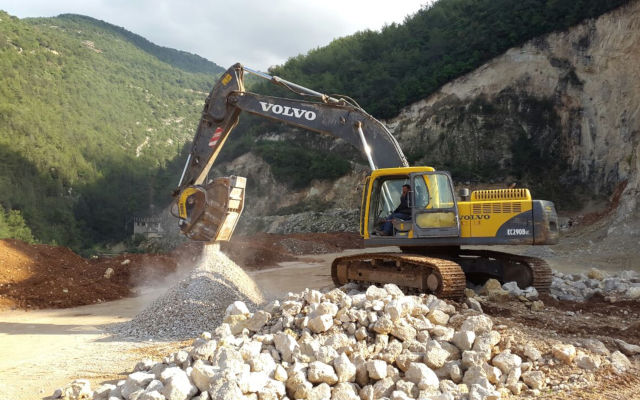 Interview with one of our customers from Lebanon
Crushing and recycling has become a key aspect also for roads construction operations and the need to make the most of all available material has prompted astute operators to use also the waste material which once was simply piled up, thrown away or brought to a disposal.
That's the reason why it's important to find new solutions to recycle inert waste at low cost.
"We chose an MB Crusher Bucket for this reason – says Mr. Abdallah of AGCC, Abdallah General Contracting Company, from Lebanon, involved in excavation and asphalt paving - "The MB Bucket crusher was the solution for reducing costs and speed up work".
Directly on site, the crusher bucket crushes the material and allows the product that requires crushing to be collected by placing it in a mound on the truck or in the site to be filled in, thus hastening operations.
Thanks to exclusive and patented Made in Italy technology, MB crusher buckets can process all extracted material, in order to render it reusable directly on-site or sold for other applications. The precision of production allows processing also the materials, which were previously destined solely for disposal.
"We saw the MB units in 2012 and we were very impressed. They got my attention, a smart innovation with lots of benefits. That's why we decided to buy one unit from MB local dealer AMTRAC's (Abdelmassih Trading Company) and install it on our Volvo excavator".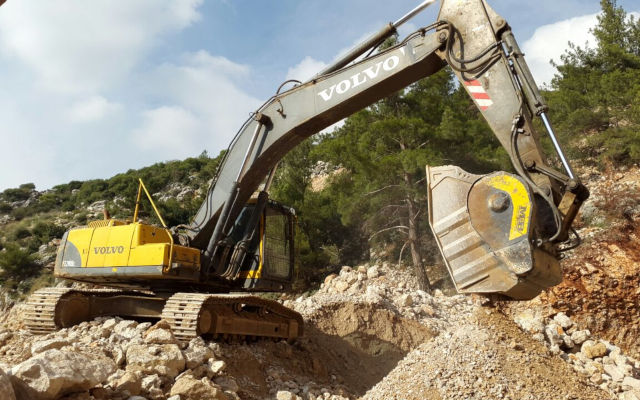 Instead of buying base course from suppliers, AGCC started to crush on-site their waste material, which was once a cost for the company, and reuse it for other road construction projects.
By turning waste into profits, and doing the entire process themselves, AGCC started even to sell crushed materials to other contractors as well.
"A problem free machine, 6 working years with no downtime!" – concluded Mr. Abdallah
The 3.5 Ton BF90.3 Bucket Crusher is now crushing more than 180cbm of materials per day, 6 days per week filling on average 5-6 trucks per day.
"I can say that I am really satisfied with the product and that I am considering upgrading to a new bigger bucket crusher"