Reuse On Site Saves Time and Material Costs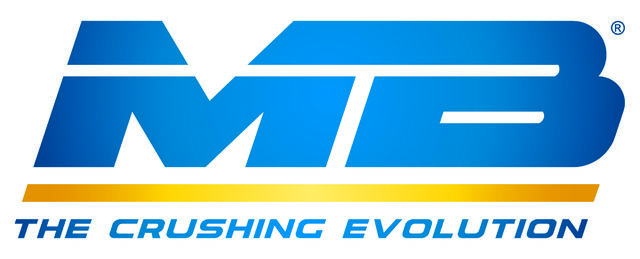 From EQUIPMENT TODAY - august 2013
Reuse On Site Saves Time and Material Costs
A bucket isn't just a bucket these days. There are now a variety of specialized models available to take on tasks well beyond digging and dumping. Particularly noteworthy are those designed to screen and/or crush materials in place. Prevalent in Europe, these attachments are starting to show up on more U.S. jobsites as contractors begin to recognize their benefits.
Crushers to Suit Every Carrier
For those with applications that more frequently call for on-site crushing, a dedicated screening/crushing bucket is an effective choice. These attachments can handle higher crushing volumes and more varied materials.
MB America takes a different approach with its bucket crushers, replacing the counter-rotating shafts with an eccentric actuated by a hydraulic motor - a concept similar to mobile jaw crushers. The bucket crushers can generate 19,000 lbs. of force per square centimeter, though the company says the buckets are capable of much higher crushing energy.
"There is a multiplier effect on the power because of the elliptical movement of the jaws," explains Max Ravazzolo, CEO, MB America. "It grabs the material and then there is a slicing effect on the crystals. The pressure is applied in two different ways and that creates cracks inside the [material's] structure." This enables the bucket crushers to break even very hard materials such as basalt and granite.
MB America bucket crushers are available in size classes suited for skid steers, backhoe-loaders, wheel loaders and excavators up to 154,000 lbs. List prices can range from $36,000 for the MB-L 160 skid-steer model up to $275,000 for the BF 150.10 model for specific mining applications.
The bucket crushers are capable of crushing hard material (e.g., granite or rock) up to 10-in. minus and softer material (e.g., concrete) in sizes up to 15-in. minus. Skid-steer models crush material from 8- to 10-in. minus. "The output can be adjusted so you can go anywhere from 1 to 5 in., and it takes about 10 minutes to adjust," says Ravazzolo. "You simply regulate the opening of the jaws."
Screening/crushing buckets can separate out rebar from reinforced concrete by using a magnetic separator attached to the bucket or via the movements of the crusher itself. "When you apply compression, all of the concrete will crumble away and will [separate] from the rebar... In our case, the passage is straight and open, so the rebar will go through to the other side without even bending," says Ravazzolo.
Cost-effective Attachment Alternative
Productivity of screening/crushing buckets varies depending on the model, but is notably lower than most mobile crushers. For example, Ravazzolo notes that MB America's BF 120.10 produces about 60 to 70 cu. yds. per hour, whereas a mobile crusher may produce 200 cu. yds. per hour. Yet, there are other factors that influence overall productivity on a project.
"It's not just what you do while you're working, but also what you need to do in order to get that to happen," says Ravazzolo. "It takes days in order to have a fixed crusher start operating... With our machine, it takes you 10 minutes if you have a quick coupler, 30 minutes if you do it by hand."
This time savings adds up. Ravazzolo cites a contractor that chose to use a bucket crusher attachment to process a concrete walkway along 3 miles of road. "A 3-mile stretch of road - that's a lot of walkway and a lot of concrete. You would maybe say that justifies a fixed crusher," he comments.
But by using the attachment, the contractor was able to eliminate the time required to transport a mobile crusher to the jobsite, set it up, then load and transport material to and from its location. "With our machine, you can go along with the excavator, break [the concrete] with a hammer, pick up the broken concrete with the bucket crusher and crush it directly where it is going to be used," Ravazzolo points out.
Similar benefits can be seen on windmill and pipeline installation projects. The attachments are often used to crush base material - including rock and old concrete pipe - in place for laying miles of new cable or pipe or for setting up haul roads for access to remote areas.
"Whenever you have a job that stretches for a certain distance, you're better off with a machine that can follow the job instead of having to move the material back and forth," Ravazzolo asserts.
This is also advantageous on demolition projects in urban areas. "Whenever you demolish something, you end up with a pile of rubble that you have to haul away. If you're in downtown Manhattan or San Francisco, that means maybe 50 miles. Then you have to carry in gravel and aggregate to create the concrete for the new construction," Ravazzolo relates. "With our machine, you take the material you demolished, crush it and you have the aggregate to use for the new concrete or for the base...The economic advantage is significant.
"Another important thing to keep in mind is there is no need for a license to use our crusher," he adds. "It is an attachment, so you don't need to ask for a permit. You just go ahead and use it."
Under the right circumstances, the savings in trucking costs alone may offset any sacrifice in productivity. Ravazzolo points to a New Jersey-based contractor hired to repave a 1-mile stretch of road on Long Island. Factoring in traditional methods, the three-month project was bid at $140,000. By crushing material in place for the road base, the contractor was able to avoid the need to truck material to and from the island. The job was completed in just 40 days at a cost of $60,000.
If you start to calculate, if you have one mile of road and you have to haul [material] 35 miles away, it's almost $1,000 per trip," Ravazzolo points out. "[With the attachment], you just use the material you have, create your own base and you're ready to go."
The potential savings add up quickly. "We have examples where clients have completely recovered the cost of the machine in two months," Ravazzolo states. "The return on investment is unbelievable with the right application." ET