MB Crusher unveils new screen star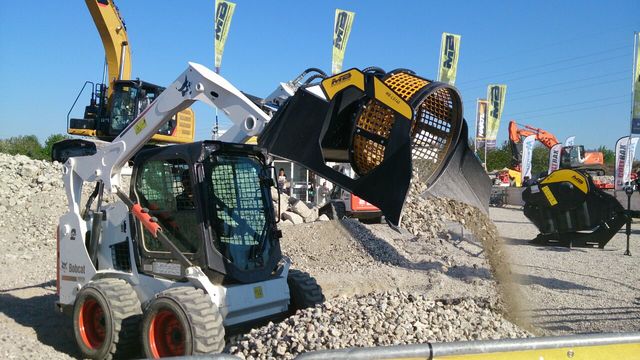 Magazine: DAILY NEWS
MB Crusher's MB-LS140 screening bucket for ski-steer loaders, launched at INTERMAT, is its third new crushing and screening bucket unveiled this year.
Valerio Briganti, chief executive officer for MB France, said the innovative MB-LS140 is versatile and reliabl, while also guaranteeing high performance in applications such as processing excavation, demolition or waste material.
"This screening bucket is the result of listening to what customers want - they are the true engineers. The MB-LS140 is ideal for working in small spaces. Using this bucket means you don't have to rent a bigger crusher and do everything onsite. It's also good for the environment as you don't have machines going backwards and forwards all day."
(...)