MB Crusher high altitude cutter for pipeline project
31-05-2018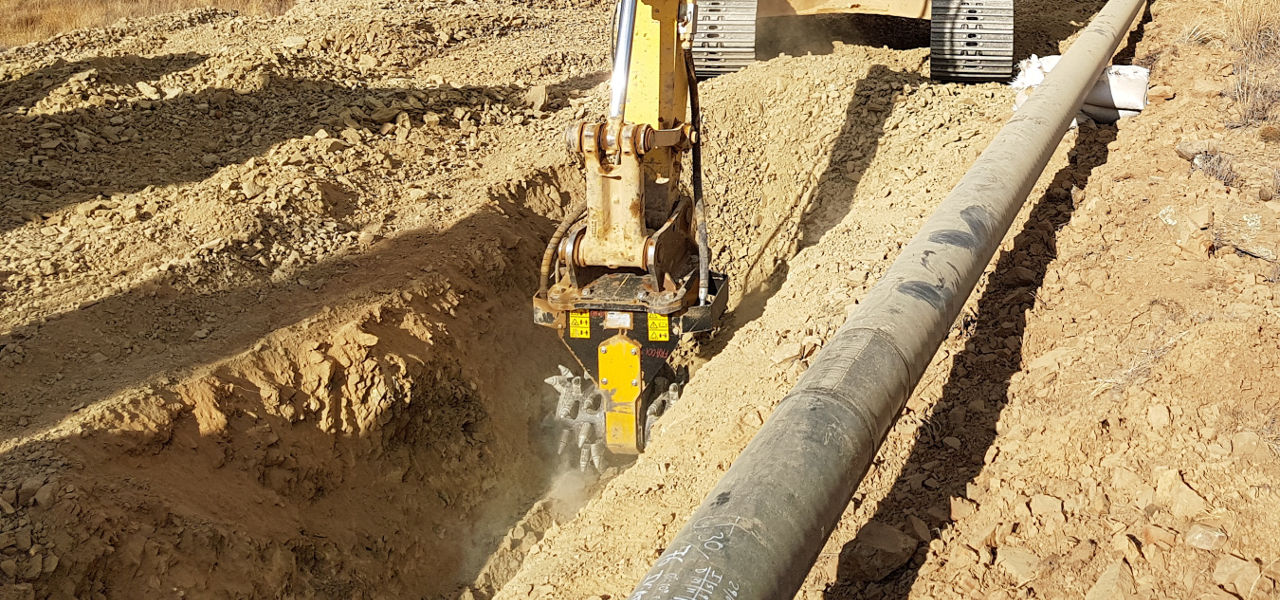 [World Pipelines, June 2018]
Even today in Bolivia saying that something is 'worth a Potosì' is to say that it is worth a fortune. And just by passing through the streets of Potosì and listening to the stories of the former miners about the history of the city, you become aware of the beauty and magic of what was once one of the richest cities in the world. And not only one of the richest. Today Potosì is one of the highest cities in the world, at 4090 m above sea level. It has been a UNESCO World Heritage Site since 1987. It is also famous for its silver mines, many of which are still active.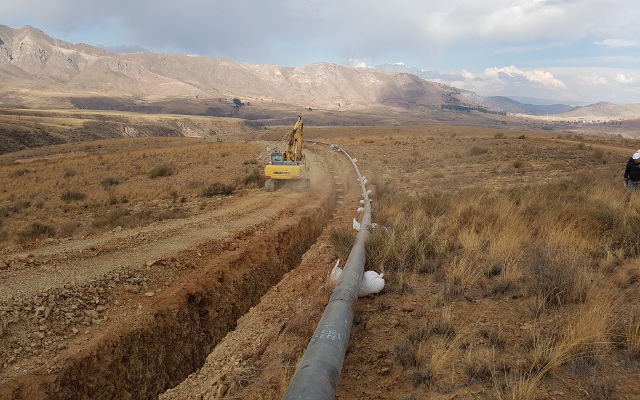 The Sucre-Potosì Gas pipeline project
And right up there, more than 4000 m above sea level, in a terrain that is not completely served by roads, the MB Crusher Drum Cutter has been involved in a large project Expansión Gasoducto Sucre-Potosì (Sucre-Potosì Gas Pipeline Expansion).
This is the construction of a 57 km gas pipeline between Mariaca and Karachipampa. The project will meet Potosì's ever-increasing demand for natural gas and will allow the expansion of commercial and industrial activities in the area.
This is a cutter that is not daunted by anything
The MB Crusher Drum Cutter was used with a Komatsu PC200 excavator. Working conditions were difficult. The soil, in fact, is formed from a conglomerate of rock and granite which is very difficult to mill. Even the geography of the area is challenging: it is an area composed of upland and Andean mountains, with temperatures that fall to less than 8 degrees below zero.
In a rarefied zone with extreme conditions and hard rock, the work was arduous, but not for the MB cutter which was designed and built to complete even the most difficult of jobs, and which performs like only a 100% Made in Italy product can. Not only that, the MB cutter is also equipped with an integrated security system which intervenes if the excavator's parameters are not properly regulated. In cases where materials with different levels of hardness are being operated upon, MB cutters are able to adapt and use proportional force depending on the tenacity and hardness of the material.
This reduces stress on the excavator arm and increases stability during processing.
The two drums can be dismantled directly on site and the patented direct drive twin motor system allows a differentiated distribution of force with regard to the two milling heads.
The cutter was not working out there alone. There were also excavators involved in the procedure. And a BF80.3 crusher bucket, also bearing the MB Crusher number plate. Its task is to crush the material excavated by the cutter and reduce it in size so that it can be reused to cover the pipes.
[...]