MB CRUSHER, GREAT IDEAS SINCE 2001
15-03-2018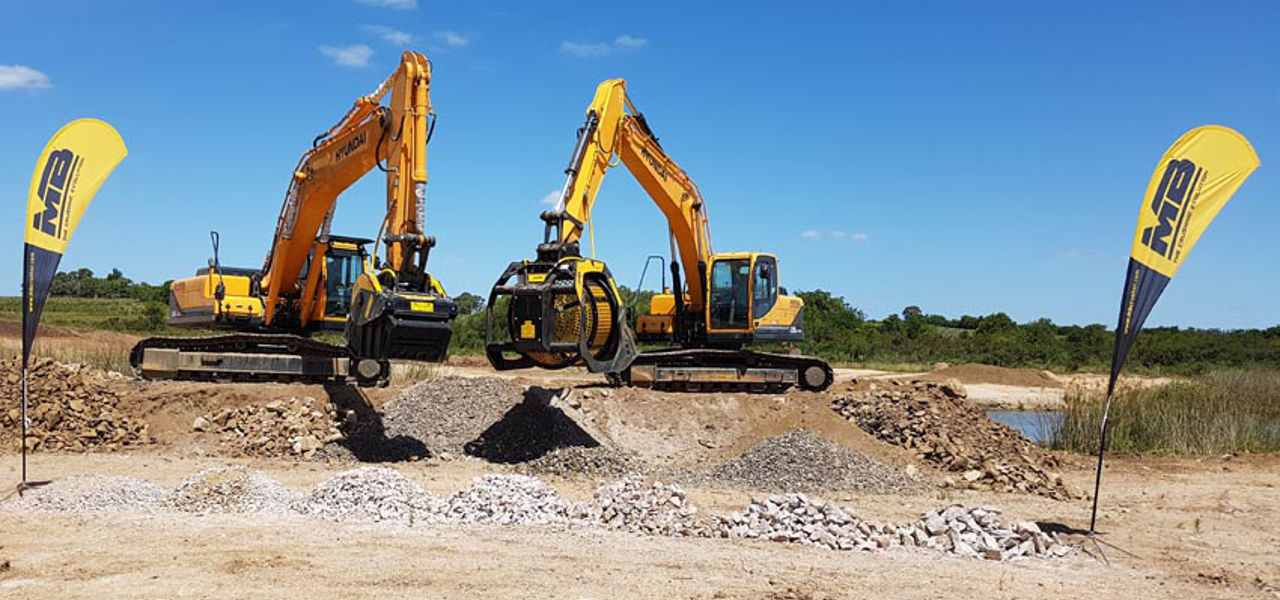 The story of a product that has revolutionised work on construction sites
[Construction technology Today, 15th March 2018]
The first crusher bucket was introduced in 2001. It was invented by five brothers from Breganze.
"We were born and raised amid the oil, grease and diesel of earth-moving machines - say the Azzolin brothers -
We worked with them day and night. We'd had an idea buzzing around in our heads for some time though; to come up with an economic and innovative way to reuse the waste materials around the yard. Something that would reduce the costs of transporting and disposing of waste material."
There were already solutions out there: fixed and mobile crushers, screening plants, etc., but there was one problem: they were all costly to purchase, transport and maintain. And not all of them could be used on any type of construction site, especially sites in hard-to-reach locations or urban areas.
"Then we had an idea. We already had excavators at the construction site, which we used with digging buckets and demolition hammers. That's where we got the idea of making a bucket that could dig up the material and crush it at the same time. We researched it, designed it and patented it. Then we tested it with the machines on our construction sites. It was a great idea. That's how the Meccanica Breganzese was created, and it's now known all over the world as the MB Crusher. MB is synonymous with crusher bucket".
[...]
Find more dowloading the article!
Find more by clicking the below press release, published on the major dedicated portals: