Big 5: MB sells crusher bucket on first day
18-11-2015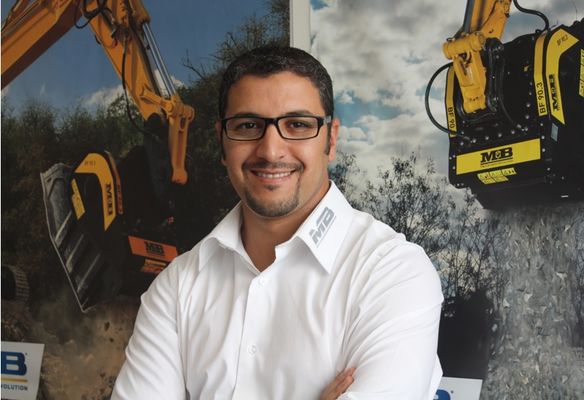 MB sold a crusher bucket
on the opening day of the Big 5 2014
.
Once the show closes, the five-tonne MB BF120.4, currently on display, will be delivered to an undisclosed Omani contractor.
The crusher bucket will be used primarily for on-site bricking and demolition applications, according to MB.
"The deal was prepared before and sold today," revealed Zakaria Jbairi, MB's area manager for the Middle East region.
"This BF120.4 has been purchased by a demolition and earthmoving company based in Muscat. This is the first time the firm has bought an MB unit, so they're keen to test it out," he told PMV.
Over the past year, MB has been working to educate end users in the Middle East about the associated benefits of onsite crushing. Encouragingly for Jbairi and his team, the message seems to be getting across.
"Although crusher buckets are relatively new to this market, some of our visitors had already heard of MB's products. Others have come along to ask what it is.
"There's still work to be done. We have to open minds to alternative ways to complete certain tasks. However, we are satisfied with our progress; clients understand the purpose of our units," he concluded.
The Big 5 2014 is currently taking place at Dubai World Trade Centre. For full coverage of the show, check out the December 2014 issue of PMV Middle East.