An interview in South Africa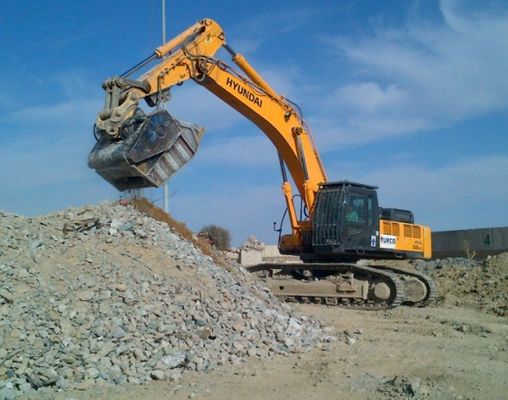 An interview withMr. Marolize Maree, SHEQ and Operations Manager
1) Please tell us a little bit more about your company...Turco Demolition is one of the most experienced demolition companies in various fields of demolition consisting of but not limited to the mechanical and conventional demolition.
2) When did you buy our BF and which model?It was bought in 2011 and is mounted on our 50ton Hyundai Excavator
3) Which kind of jobs do you do with the BF? How do you use it? Which material do you crush?The bucket is used during demolition of Concrete structures, crushing of concrete that was hammered.
4) Using the bucket crusher has undoubtedly opened you to new possibilities and given you many advantages. In what terms did you manage to save money and add value to your work with the BF? How much time and resources can you save using it? The bucket crusher is mobile, Our scope of work specifications require the bucket to work 10 hours per day 7 days a week.
5) Do you think our bucket crusher offers you new opportunities to be more competitive in the market? What are the main characteristics that distinguish the bucket crusher from other more conventional crushing methods?One of the Key elements for Turco Demolition as a company is, is the bucket crusher is mobile, always keeping you a step ahead.
6) As you know, MB has been in the market for over 10 years; we have recently designed and are now producing the screening bucket as well. Would you be interested in this new product? Or would you preferably buy another bucket crusher?Preferably buy another bucket crusher.