An interview in Czech Republic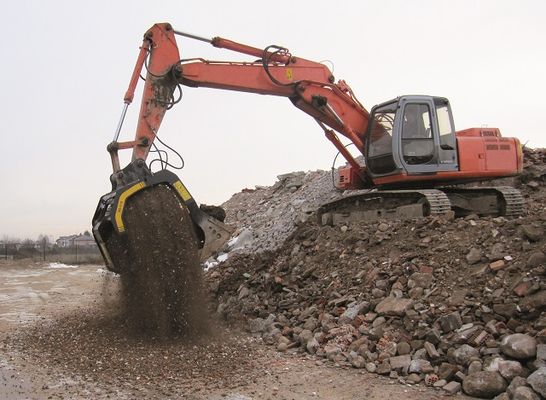 An interview with MROZÉK a.s. from Bystřice CZECH REPUBLIC.
1) Please tell us a little bit more about your company: What is your business activity?
Our company provides all demolition, earthwork and crane work, excessive transport, road transport and other activities.
My name is Adam Czyž and I am head of mechanization.
2) When did you buy our BF and which model?
20. July, 2012. MB - S18 S 8019.
On which excavator is it mounted?
Crawler excavator Hitachi ZX280
3) Which kind of jobs do you do with the screening bucket?
We sort the soil from stones with screening bucket and back we use soil for backfilling engineering networks. How do you use it? Which material do you crush?
Soil.
How did you hear about the screening bucket and our company?
I'm not sure. I think that we learned about screening bucket from the Internet
4) What made you choose to buy our screening bucket instead of a standard bucket?
We bought a screening bucket for sorting a smaller quantities of material directly at the workplace.
5) How many hours a day do you use it for? How many days a week?
We used a screening bucket in 10/2012 for 20 days.
7) Do you think our screening bucket offers you new opportunities to be more competitive in the market?
Certainly, screening bucket is designed for sorting bulk material; standard bucket is designated as the excavations.