Work less and produce more!
11-03-2021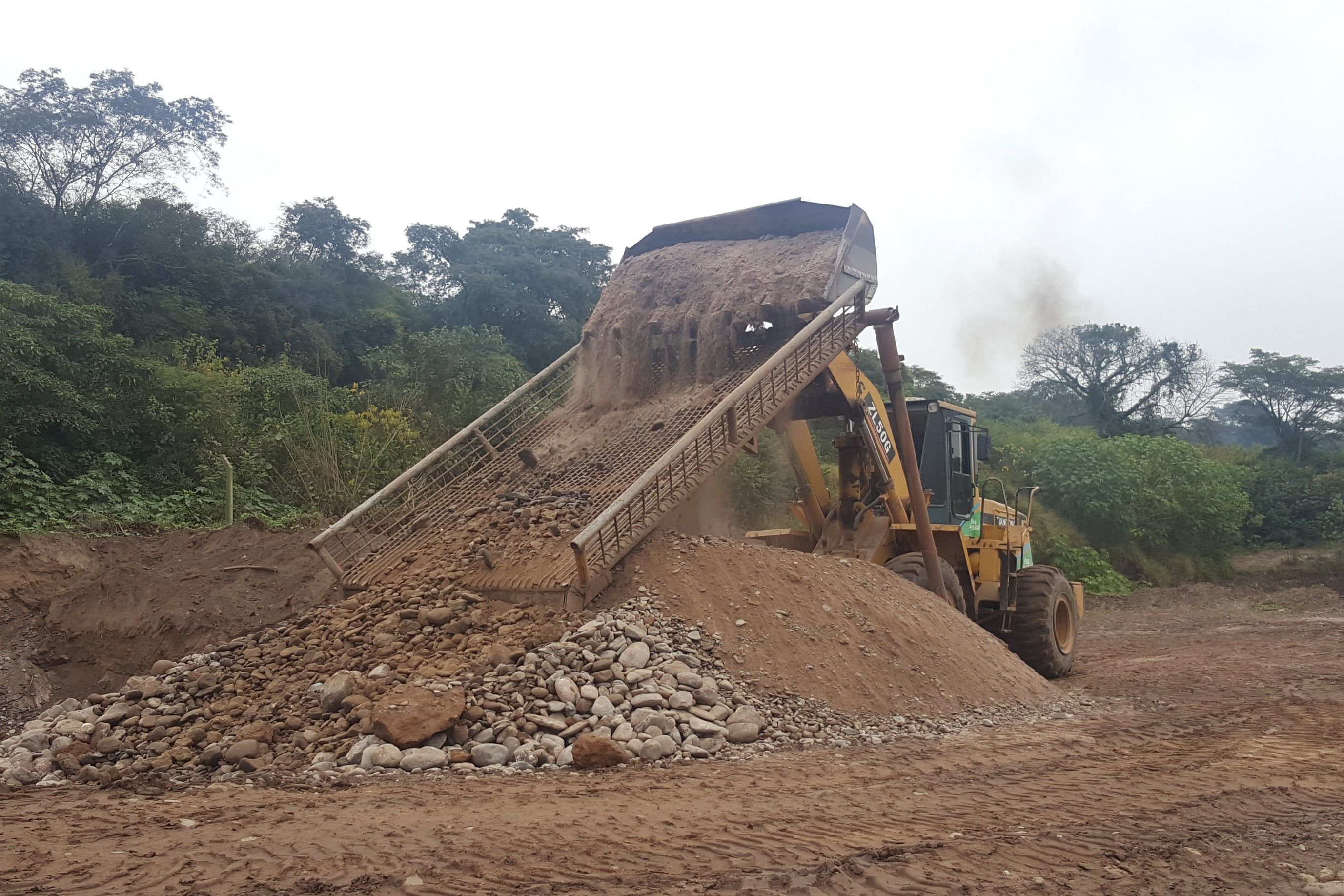 Have you have been using a grizzly screener to process materials?
If so, this is what you are doing:
Wasting time transporting your materials to your screener
Screen low amount of material at low quality
Multy processing the same product to get to a good quality level
Leaving the cab, several times a day, to remove stuck rocks from the grid
Instead of going back and forth to load the screener, is it not easier to scoop up and sift all in one unique motion? Instead of screening the same material multiple times, is it not easier to obtain quality material ready to use or sell in 1 minute?
If you reply YES then this is what should you be doing instead to:
reduce costs
save time
increase profit margin
How? Purchase an MB-S screening bucket, sift faster and better quality material, you will finish your job sooner as in just 1 minute you can double your ready-to-use material.
We can prove it!
THE CHALLENGE
The MB-S Screener challenges the grizzly screener. Both meshes are 50x50 mm, which one will produce more and be faster?
The grizzly takes 1 hour to create 30 m3 of material.
Whit our MB-S screening buckets, you create 30 m3 of fine material half an hour.
With the MB-S unit, you double your production rate!
Watch the video and see for yourself!
REDUCE CRUSHING TIMES
Use a trommel screener before and after the crushing phase to reduce your processing time by at least 60%.
After extracting limestone, our customer wanted to avoid jamming their crusher with the large rocks, with an MB-S18 screening bucket they separated the fine material from the biggest rocks, then they could crush even size stones. As the final stage, they sifted to the size they needed in order to sell it.
An overall faster process and downtime avoided! The grid is made of interchangeable panels, that can be changed fast and at the site.
RECYCLE DEMOLITION WASTE
Reusing demolition waste to create backfill will eliminate the need to purchase material and cut the cost to have it transported to the job site.
our customer purchased the MB-S18 screening bucket to separate the bigger pieces of waste while also mixing it with soil. In one step whit the MB's unit, they successfully mixed the two materials and reused it as backfill.
Bundles of money saved!