The world's longest road and rail tunnel will connect Denmark and Germany
03-07-2017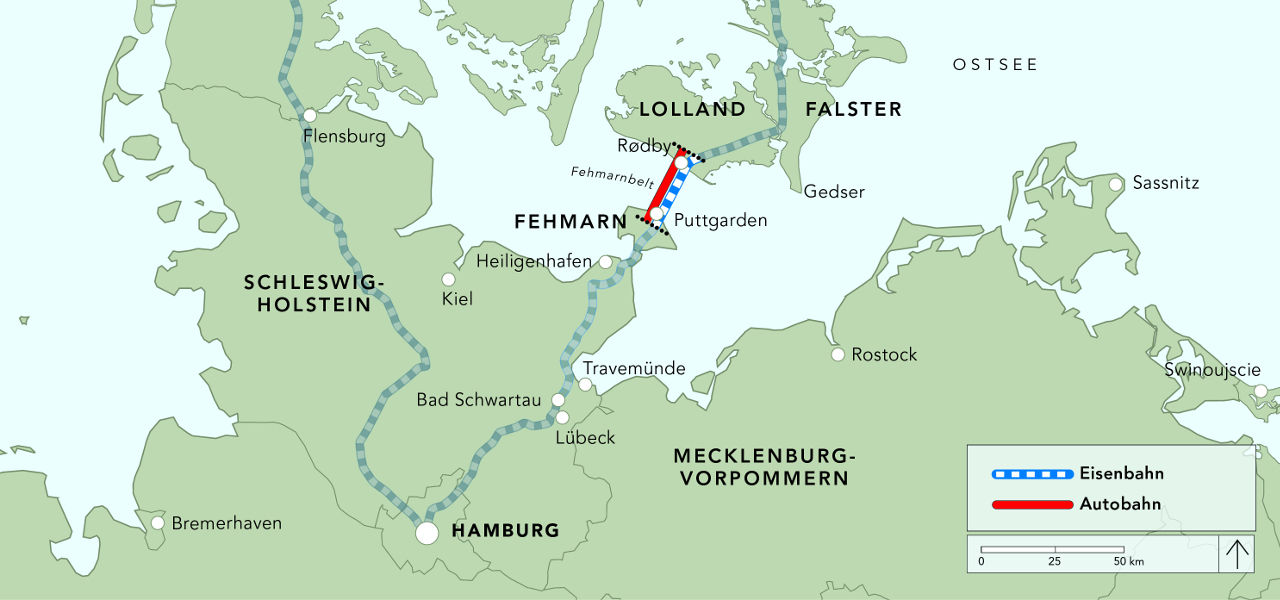 It will be 18 km long immersed tunnel and will connetc Denmark and Germany. The Fehmarnbelt link will be the world's longest of its type for both road and rail and it will comprise a four lane motorway and two electrified rail tracks. It will be built as an immersed tunnel between Rødbyhavn on Lolland and the German island of Fehmarn.

€4.4 billion worth of contracts for the Fehmarn Tunnel has been awarded by the Danish government. Contracts include the excavation and construction of underground tunnels, manufacture of internal tunnel elements and the entry and exit ramps. Work is expected to start in 2019 as the earliest.
What will be the benefit for this?
It will take ten minutes to travel from Denmark to Germany by car and seven minutes by train.
Motorists will be able to drive at 110 km/h in the tunnel. Electric trains will be able to go through at 200 km/h.
there will be new opportunities commuters, companies and tourists.
It will reduce travel time
(http://femern.com)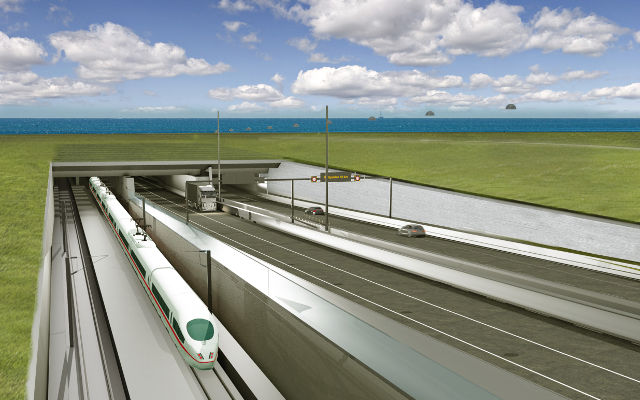 The Fehmarnbelt tunnel is an important part of the European transport network. Along with the Øresund fixed link between Copenhagen and Malmö, the Fehmarnbelt link will bring Scandinavia and Central Europe closer together via the so-called North-South corridor.
This very important project will alter existing traffic patterns and result in significant changes to current traffic volumes across the Fehmarnbelt. This will mean less pollution and traffic and a better connection between Countries.
One of the most important point of this project is the recreational coastal areas: wet and dry natural and grazing areas of both recreational and natural value will characterise the new landscape.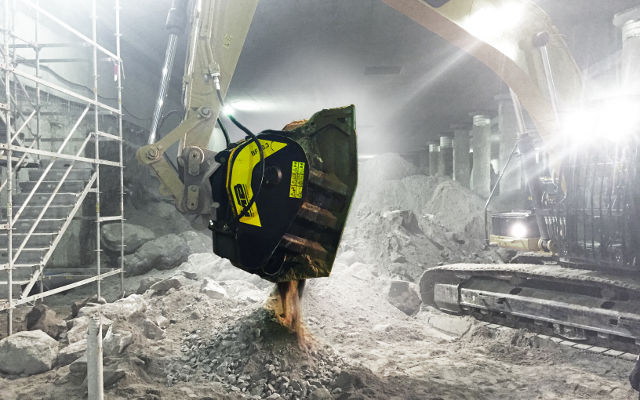 Using a MB product in such projects can bring many advantages
One-of-a-kind, and fitted with integrated systems for dust reduction, MB's range permit crushing operations to be carried out in enclosed spaces and areas with limited ventilation. Tunnel digs, underground systems and industrial warehouses are no longer a limit for on-site recycling. The efficiency of the entire MB's range is constant both for indoor and outdoor use. A clear advantage, confirming the versatility of the range.
The bucket crushers can be also helpful in many heavy construction applications. At a demolition site, the excavator can directly turn demolition waste into useful pebble stone. Mobile crushers or transporting the material to stationary units are no longer necessary. At road construction sites, the freshly crushed old road can immediately be re-used for new road beds or when filling up trenches, for example when building drainage lines.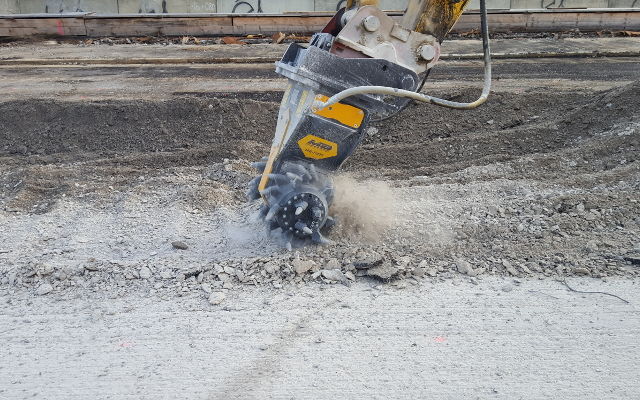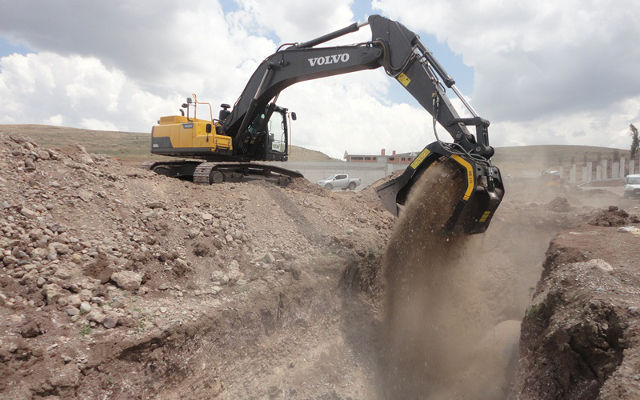 MB Crusher attachments can bring advantages also in a environmental point of view. More often, in fact, there are strict limitations of construction site traffic, limiting the amount of trucks going to and from the site. At the same time, the cost of the material's transport between construction site and crushing unit is very expansive and it can be saved by using MB machines.
That's the reason why the choice of an MB Crusher attachment can be the perfect solution to turn all the scraps into a resource. In fact, allowing the material obtained from excavations or demolition to be reused, the MB crusher bucket enables the nature of the place to remain formed by the same elements and removes the expensive and polluting trips to landfills as well as the road wear. The latter is a very important thing, as this period in time is hardly one where waste is appropriate. It is precisely at moments like these that the market automatically selects its companies, only allowing those to move forward in which innovation, development and respect for the environment are their bread and butter. Of course, there is another fundamental aspect, namely that of money and energy-saving. And, with the MB crusher bucket, all of this is possible in that it allows to make savings on resources, personnel and transportation when used on a construction site or in a quarry.