The soil we live on is a non-renewable resource and must be preserved
15-06-2021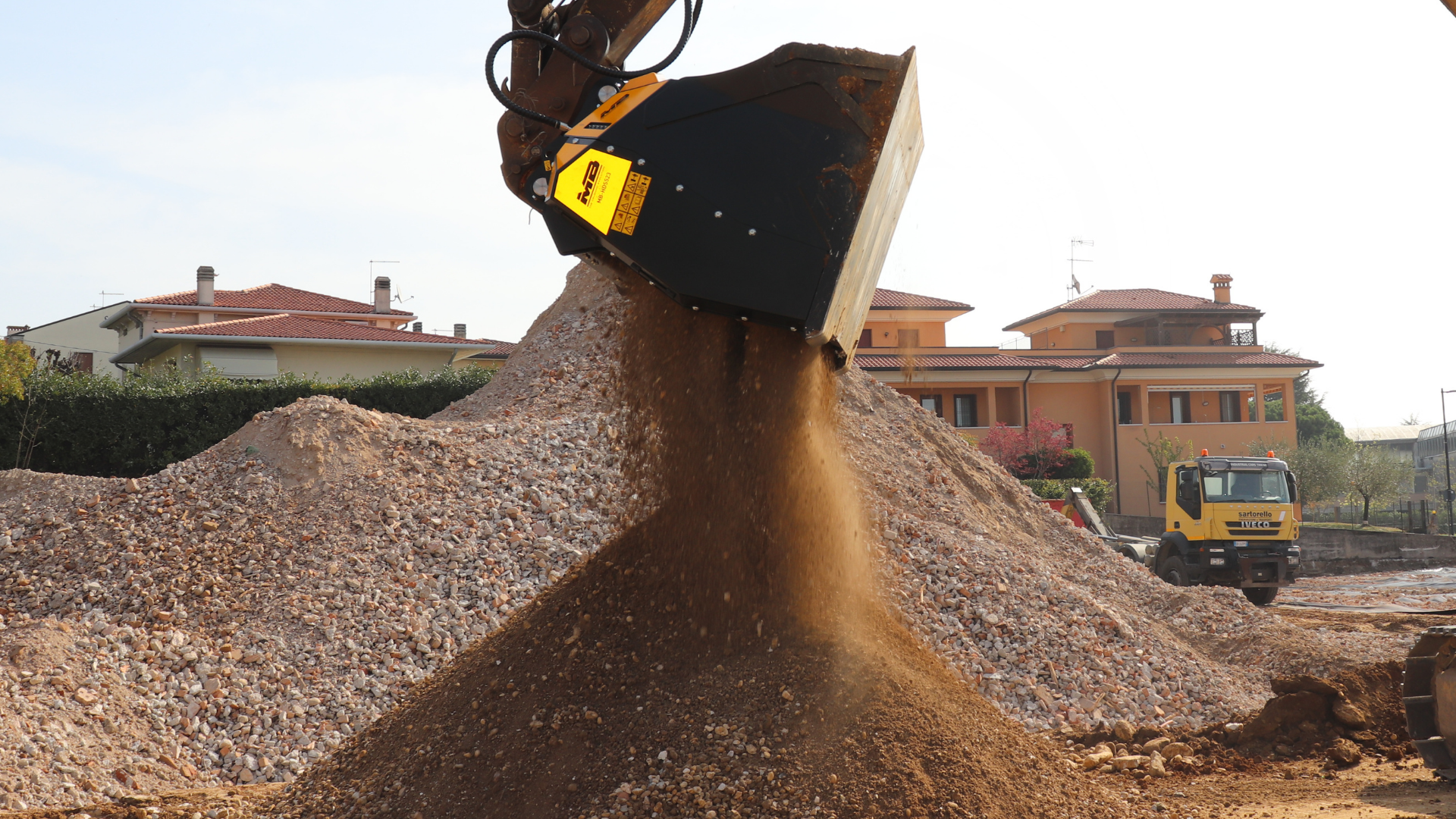 WHERE DOES SOIL USED ON DIFFERENT CONSTRUCTION SITES AROUND THE WORLD COME FROM? ​
From earthworks, to foundations, to trenches;
From drilling and consolidation works;
From infrastructural work such as tunnels;
From removing and leveling earthworks.
Different origins but all with one thing in common: they are limited resources. The resource's constant collecting and consequent deterioration make it difficult for the materials to regenerate naturally, needs to be safeguarded.
And the first form of protection is reusing the soil itself, which is a fundamental aspect to avoid altering the environment's quality.
You can do this with the right machinery, this way you: ​
Reduce environmental impact;
Speed up processing times;
Improve profitability.
Several companies did this by installing one of MB Crusher's units on their excavator. Their decision to protect the environment and carefully manage excavated materials also allows them to multiple the requests to continue their work on numerous projects.
SAND
Quillagua, a small Chilean town in the Antofagasta province, is considered the driest location in the world, making it inhospitable. They used an MB-S18 screening bucket to screen sand and reuse it to cover the solar panels' cables. Now, the citizens of the town can communicate with the rest of the world.
Reusing the sand made it possible to:
Avoid polluting the construction site with materials from other areas;
Save money by repurchasing new material.
ROCKS
In Croatia, a company that has several working construction sites solved their problem regarding separating rocks from soil using an MB-S18 screening bucket, which can be transported with the excavator and used on any construction site.
By separating rocks from soil, you can:
Maintain the soil's quality and functionality;
Recover the rock and soil .
Before the solution, the company took the excavated soil to another site and dealt with the expensive management and transportation costs.
POLLUTED SOIL
In China, a company used an MB-HDS320 shaft screener and obtained excellent quality soil, which they immediately reused on site.
Moving polluted soil lets you:
Mix it with other products and neutralize the pollution
Save a lot of money regarding disposal costs