The MB revolution reaches the fourth generation
25-01-2017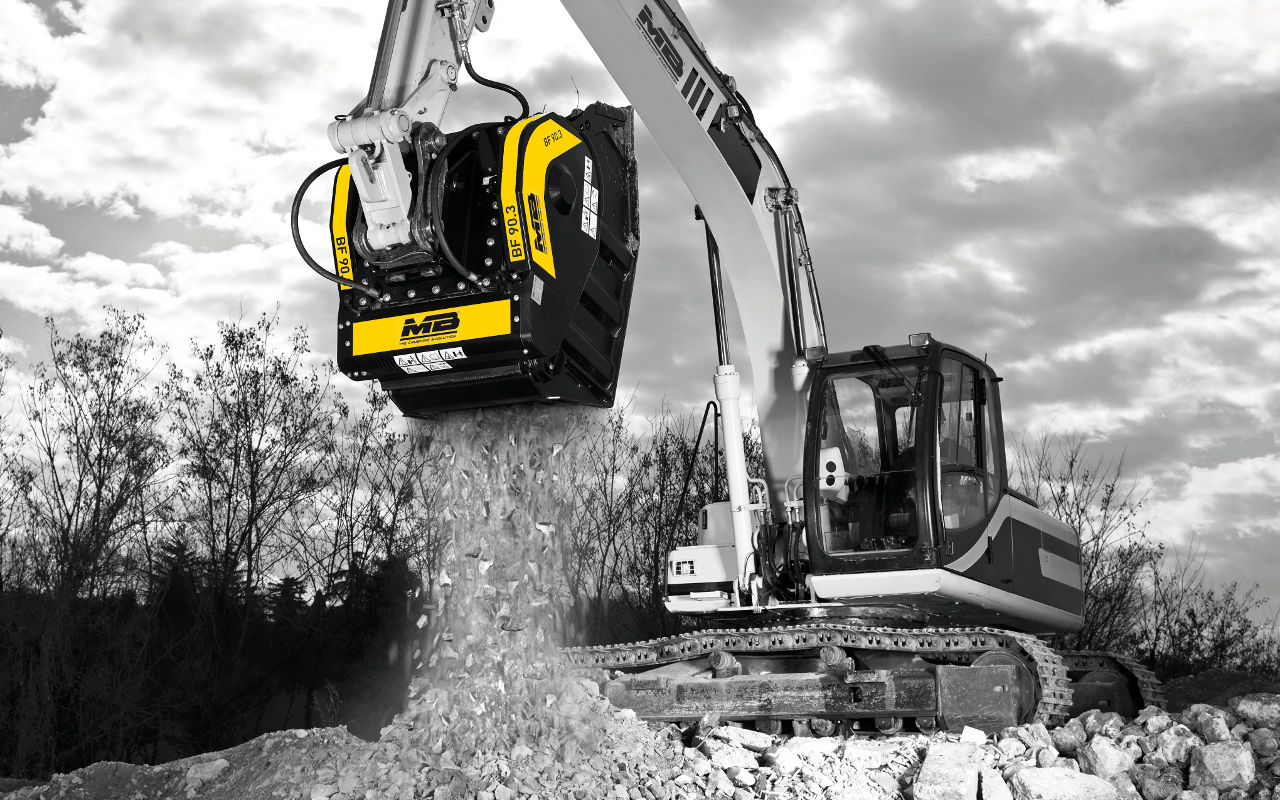 MB CRUSHER presents the BF90.3 S4 Crusher Bucket to the construction and recycling market.
The flagship model, more powerful and updated.
Amazing the market with new ideas and high-performance products is most certainly synonymous with capacity and professionalism. Managing to do so for more than 15 years, not simply amplifying but renewing and strengthening its range, is only one of the reasons why MB CRUSHER is the market leader for crushing and recycling.
BF90.3 S4
Produced and patented, the BF90.3 was the first crusher bucket in the world ever made.
Designed to resist the most challenging conditions on any site, the BF90.3 - extremely compact and versatile - has been updated and made more powerful over the years. Suitable for all crushing operations, even the most challenging, it maintains the same results in terms of performance with all types of inert material.
In particular, exactly one year on from the last update, this model has been optimised to allow:
An increase in productivity, thanks to a functional restyling of the internal structure of the machine which allows for an increase in productive performance, strength and improved reliability in terms of stability and working precision.
Increased options for the regulation of materials in output.
A reduction in standard maintenance time thanks to an integrated centralised greasing system.
Increased resistance and performance, even in the most extreme operational conditions, thanks to higher levels of power and the strengthening of parts and sections subject to the most stress and wear.
"Revolution and innovation are not static factors, but instead present a continuous challenge for improvement." These are the words of DIEGO AZZOLIN, head of production at MB, who, every day, together with his team, works to offer a range of latest-generation products with unmatched performance.
MBs RESEARCH and DEVELOPMENT department has in fact always aimed to raise the level of clients' expectations and move the potential of their machines towards new goals. Furthermore, it is thanks to the suggestions of clients who take advantage and exploit as much as possible the performance of MB products in the widest range of applications that MB Crusher studies and updates its machinery. Because the strength of MB lies in the satisfaction of its clients.