MB Crusher Excon Review: Ready to expand our product portfolio in India
29-05-2018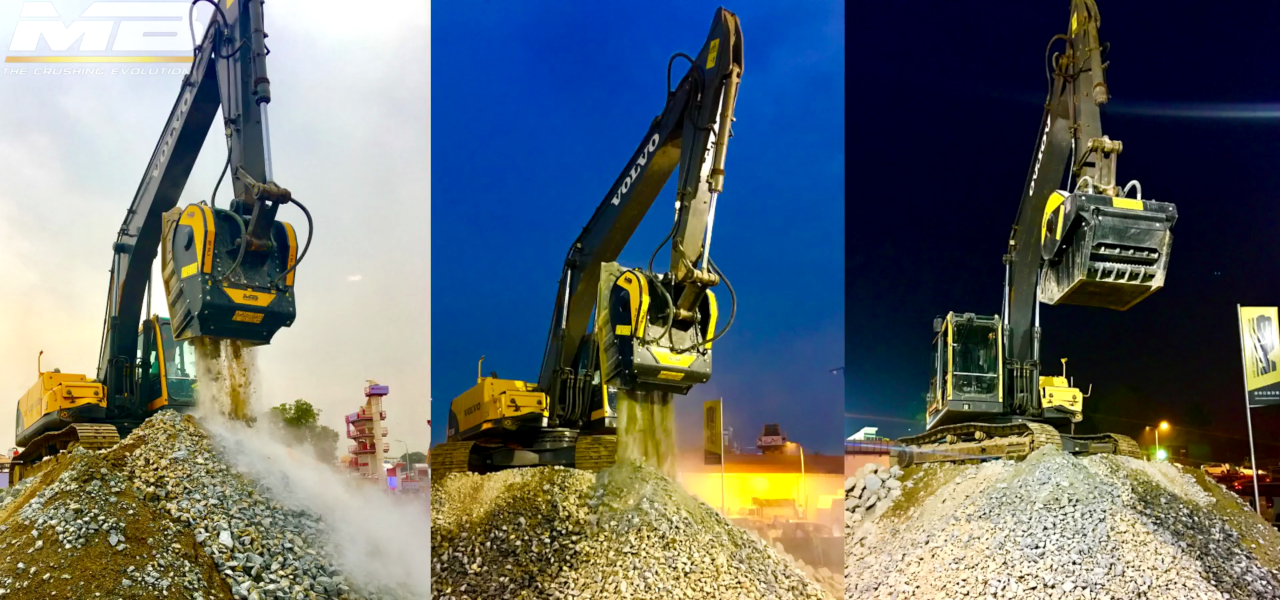 People have come from all over India. In their thousands. And they witnessed a real demonstration of the MB Crusher and Screening Buckets at work.
Last December, MB India Pvt LTD, Indian branch of MB Crusher, participated in the ninth edition of the Excon fair. Organised in Bangalore. Excon is one of the most important events in the field of construction equipment and technologies: 925 exhibitors on an area of ​​250,000 square metres. An important showcase for a fast growing market like the Indian one.
MB Crusher has set up a real construction site at the fair. A demo area - the only one at the event - where a BF90.3 crusher bucket and a miter bucket MB-S18 worked all day, to great appreciation and amazement from the visitors.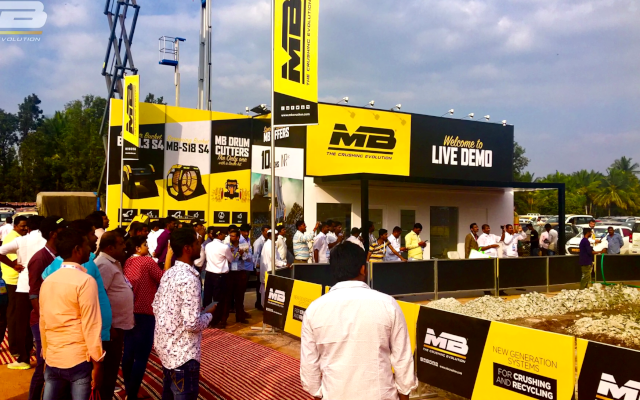 MB Crusher provides a complete set of cutting-edge machinery, applicable to any operating machine and able to simplify crushing, screening and handling of aggregates operations, allowing for significant gains for companies.
The MBcrusher bucket and the screening bucket are used in many sectors, in particular for road construction works, in quarries and mines, excavations and demolitions in urban construction sites, recycling, ducts and tunnels. MB has also presented in absolute preview one of the last novelties of the range: the MB-R bur, whose official launch is scheduled for the first months of 2018, for Excon visitors.
MB transforms any operating machine into a real crusher, capable of processing any inert or natural material directly on site. With remarkable savings on transport costs, equipment, fuel, it repays the purchase in no time, multiplying the profit in the long-term.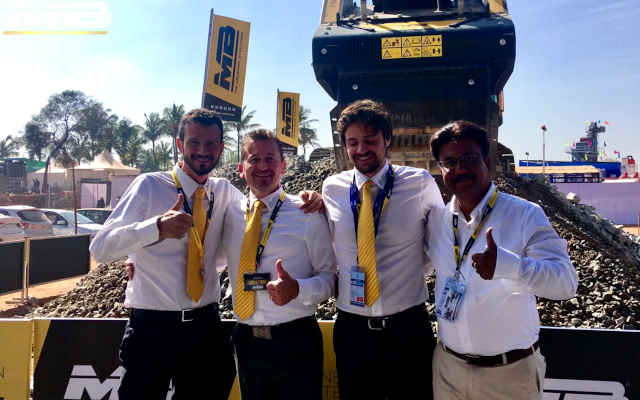 There was also great interest in the vibrating buckets that, used with the same machine in the phase after crushing, select the treated material in different formats, making it totally reusable. In particular, numerous Indian contractors have shown great interest in the MB-S23, the world's largest screening sieve bucket, suitable for operating machinery from 35 tonnes, which will be used in road and quarry construction in the northern regions.
"The Indian market is a unique and stimulating experience for us" - underlines Piero Guizzetti, CEO of MB India - "In the next 20 years it will be one of the fastest growing markets. And we are proud to be here, now, to present our 100% made in Italy products".