MB Crusher at BAUMA 2016: high figures across the board
18-04-2016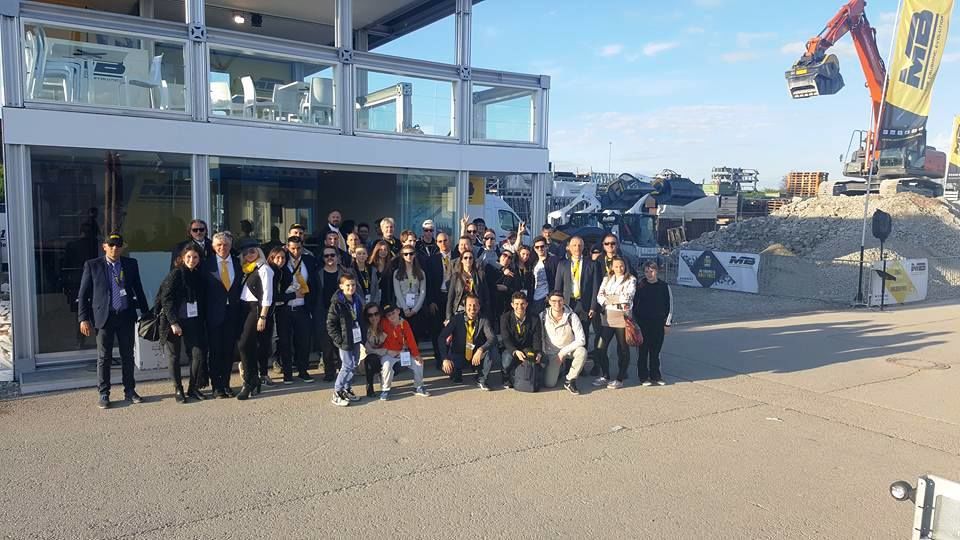 Bauma has always represented an important opportunity
Bauma 2016, the most important international construction fair which was held from 11 to 17 April in Munich, Germany, closed with great success for MB Crusher.
For the Vicenza-based company, bolstered by the success of past editions, Bauma has always represented an important opportunity to learn about, appreciate and experience first-hand the high quality of its products.
As well as the MB Deutschland team, who were on their home turf, the fair saw the presence of a good part of the international MB workforce, including representatives from the new Brazilian branch in São Paulo, all at the complete disposal of visitors in order to illustrate the legendary crusher and screening buckets, as well as the very latest products.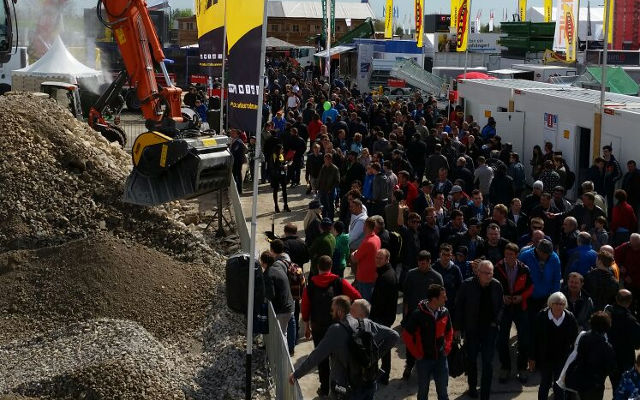 Thousands of clients
visited the three exposition stands set up by the company: an entire info-point welcome area, an external promotional point where the entire MB range was on display to be admired, and a 600 square metre externally-positioned demonstration area where four MB crusher and screening buckets worked non-stop to demonstrate their great flexibility, their technological efficiency and their productive capacity, all of which guarantees versatility and savings in time and money for companies, without forgetting the ever-essential environmental safeguards.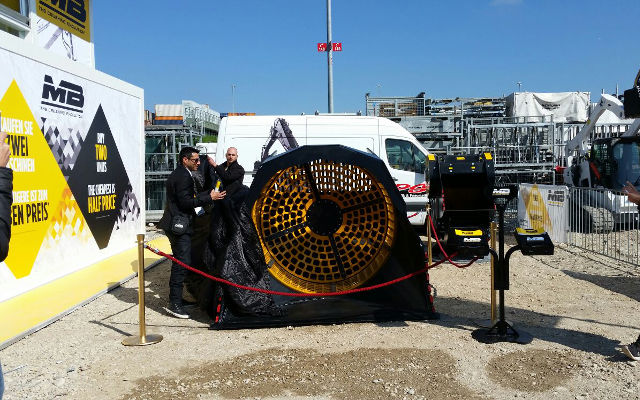 MB-LS220
As well as its legendary crusher buckets, MB also presented, for the first time ever, its latest product: the MB-LS220 screening bucket, adapted for loaders and backhoes with an operative weight from 12 to 35 tonnes. This represents a true innovation for the screening sector, where an accessory adapted for backhoes of this size had never before been presented to the market. As with all of the screeners in the range, the MB-LS200 has a basket with interchangeable modular panels, available with easy-to-fit different sized meshes according to screening requirements. The exclusive and innovative conical basket shape has been specially designed to significantly increase the performance of production per hour and to screen all collected material without residue.
MB Crusher would like to thank all of their distributors, clients both new and old and all of the visitors for the enthusiasm with which it was received at the fair, and for the incredibly positive response to the new products presented at Bauma 2016.
The hard field-work, the constant dedication aimed at client satisfaction, the years of research and the passion with which the company aims for ever better results has been generously rewarded with the trust of purchasers and the confirmations that every day MB receives from around the world for the work carried out.