How to maintain forest roads in 3 simple steps
31-01-2021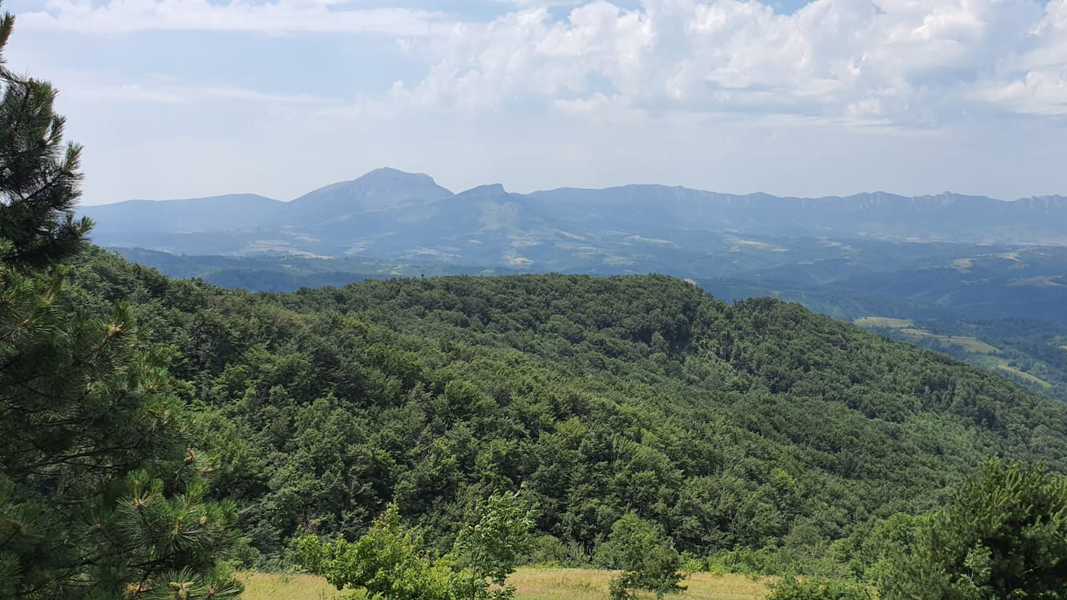 The active management of forest roads aims to:
Avoid the decay and instability of the path surface
Decrease the hydrogeological risk
Be functional in case of fire
Conserving biodiversity
The government agency Srbijašume bought MB Crusher's crusher buckets for the maintenance and the creation of forest roads in Serbia. These new attachments for their excavators allow them to:
Crush basalt on-site
Use the finest crushed material to fill potholes
Adjust the output size to create the drainage layers as needed
Avoid transporting the aggregates necessary for the creation of the paths
Manage natural resources better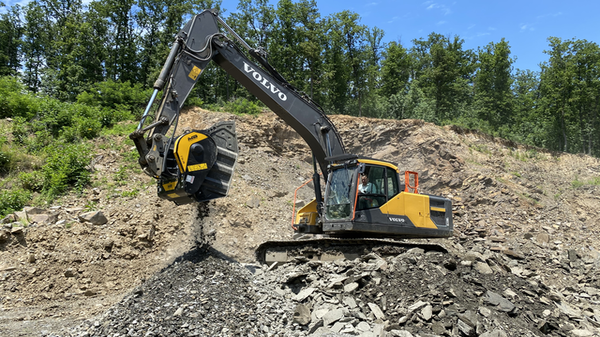 This organisation, dealing solely with the improvement of the Serbian forest heritage, searched for innovative approaches for the execution of forest works, which led them to purchase the MB Crusher jaw crushers. Increasing the protection of the environment. Introducing a sustainable way of working.
Less transit of trucks to transport the hardcore needed to maintain the paths, eliminates logistical difficulties and pollution, saving time and money.
The paths in the woods need continuous maintenance as rainfall and the passage of vehicles ruins them creating potholes, which are dangerous for hikers but also for the vehicles that pass through them.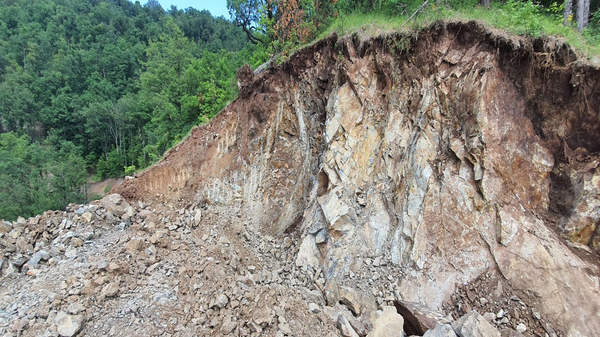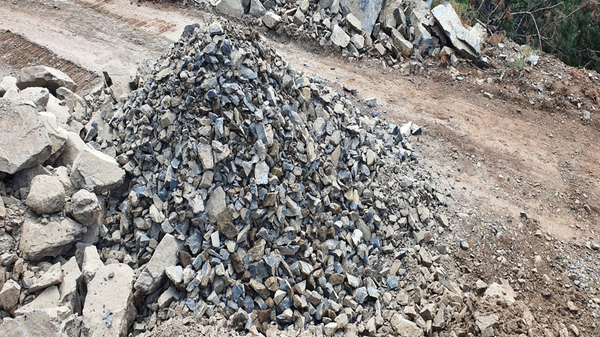 The job is done easily and quickly, without the crusher bucket they would have to:
Take the excavator into the forest
Use it to load basalt on trucks
Go downstream to a processing plant
Reload the aggregate obtained from the crushing
Climb up the mountain and then begin to restore the path
To make and maintain the forest paths you need a lot of sub-base, it involves numerous trucks up and down the mountain. Along steep paths that are not easy to travel to and that are narrow and full of turns.
When the time spent up and down is a lot, the cost is high. But the paths that are kept viable enhance the cultural heritage and the knowledge of the territory.
Most of the mountain paths are traces of ancient paths used for centuries or millennia by men who went up the valleys, carrying food, accompanied by animals. They are part of a past that disappeared in a few decades. Furthermore, travelling on a well-defined path respects all that is outside, guaranteeing a greater balance with the environment.
All activities related to forests and their management must be carried out according to set procedures to protect the environment, and the optimization of natural resources based on the principle of sustainable development. Exactly as the state body, Srbijašume has chosen to operate to maintain the roads; using the MB Crusher's buckets.
Reducing the environmental impact improving the job, the community, the environment itself.