Haul road maintenance is key to safety and profit
04-05-2020
Good road maintenance in a quarry means: a safe work environment, maximize production and lower operating costs.
It is possible to upkeep the internal quarry roads for a fraction of the cost. HOW?
By attaching a jaw crusher BF135.8 to a Hitachi 850 and go along the road to fix any existing hole within minutes, using the overburden and rocks laying around.

What are the advantages obtained by this Russian company since adding an MB Crusher bucket to their fleet?
✔ The haulage roads are fixed with regularity
✔ Drivers are riding in safer conditions
✔ Trucks wheels last longer
✔ Spoil material instead of being a concern has become a font of huge savings
✔ They stopped buying aggregates from other suppliers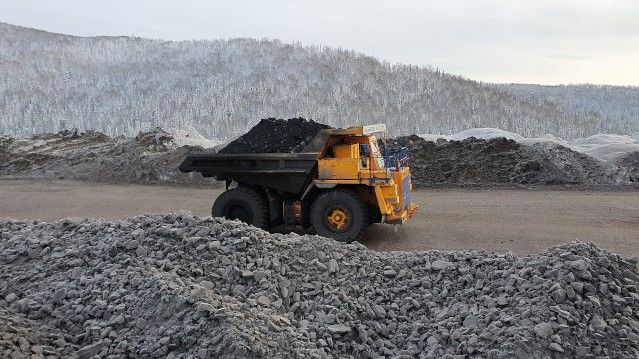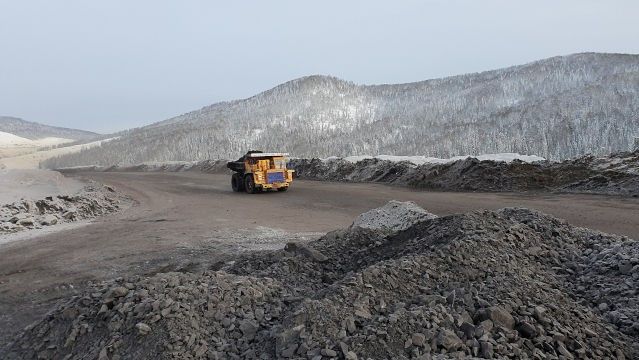 Haulage road maintenance needs to be addressed continually in a quarry. The main source of income is the cargo. The ultra-heavy truckloads need to find a friendly riding surface, for the drivers' safety and to avoid slowing or reducing truck operations which can result in a loss of revenue.
A well-kept internal roads system has a massive impact on truck haulage cycle efficiency, costs and production.
What costs can be saved?
✔ truck operating costs;
✔ extend the life span of tyres and suspensions;
✔ truck maintenance and tyres are big expenditure items, their preservation has a huge impact on the costs saving.
Better roads mean faster cycle times from extraction to processing stage and vice-versa which lead to:
✔ higher productivity;
✔ lower cost per ton.
These the reasons why this coal quarry has added an MB Crusher unit to reduce the overburden to the grade needed to upkeep the internal haulage roads, daily.
This unit is a jaw crusher, compact and versatile, and it operates by using the excavator hydraulic supply. One operator and one machine alone can upkeep the quarry road system. No extra personnel is involved, no acquisition of extra material.
How is the overburden grading done?
The output of the MB Crusher machine is fully adjustable from 40mm to 150mm and the size change can be done anywhere, it involves unscrewing some bolts, adding or removing sizing shims and screw back the bolts. No need to take the machine to the workshop. The same principle is applied to the unit maintenance, it is designed to avoid having to be taken to a specialized service centre, the operator can do it wherever.
Each mine or quarry has its own peculiarity and necessity but they all face common challenges that can be simply overcome by integrating the right tool like the MB Crusher BF135.8, one machine that will:
✔ increase sustainability
✔ reduce maintenance
✔ increase production
✔ reduce injuries
MB Crusher has responded to the business demand by producing a wide range of attachments to adapt to existing excavators or loaders, find the right model for your quarry today.