Big Five 2011: A bridge to the future for the MB buckets
04-11-2011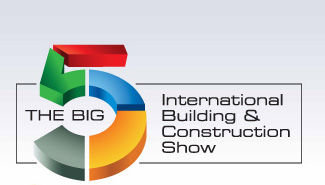 This year, like the last, MB will be at the "Big Five - PMV 2011", the most important tradeshow event of the Middle East in the construction sector.
At the 2010 event, the company from Vicenza surpassed all expectations by winning the GAIA AWARDS, a prize reserved for the most innovative products and for the most environment, sustainability and recycling-friendly companies.
In fact, the crusher buckets fit perfectly into this new, UAE Market promoted approach, where the current crisis is really being felt. With every day that passes, Dubai continues in its role as the bridge that has permitted the company from Vicenza to land in and conquer the Middle Eastern and African markets.
MB comes back stronger every year, with new results and increased approval. It is thanks to products such as its acclaimed crusher buckets that companies can breathe a sigh of relief: in fact, it is only through the use of this winning equipment that they can remain competitive on the market.