A recycling center on every job site
13-04-2021
What do large or small urban redevelopment sites, road works, bridge demolitions, road reconstruction, and quarry work have in common?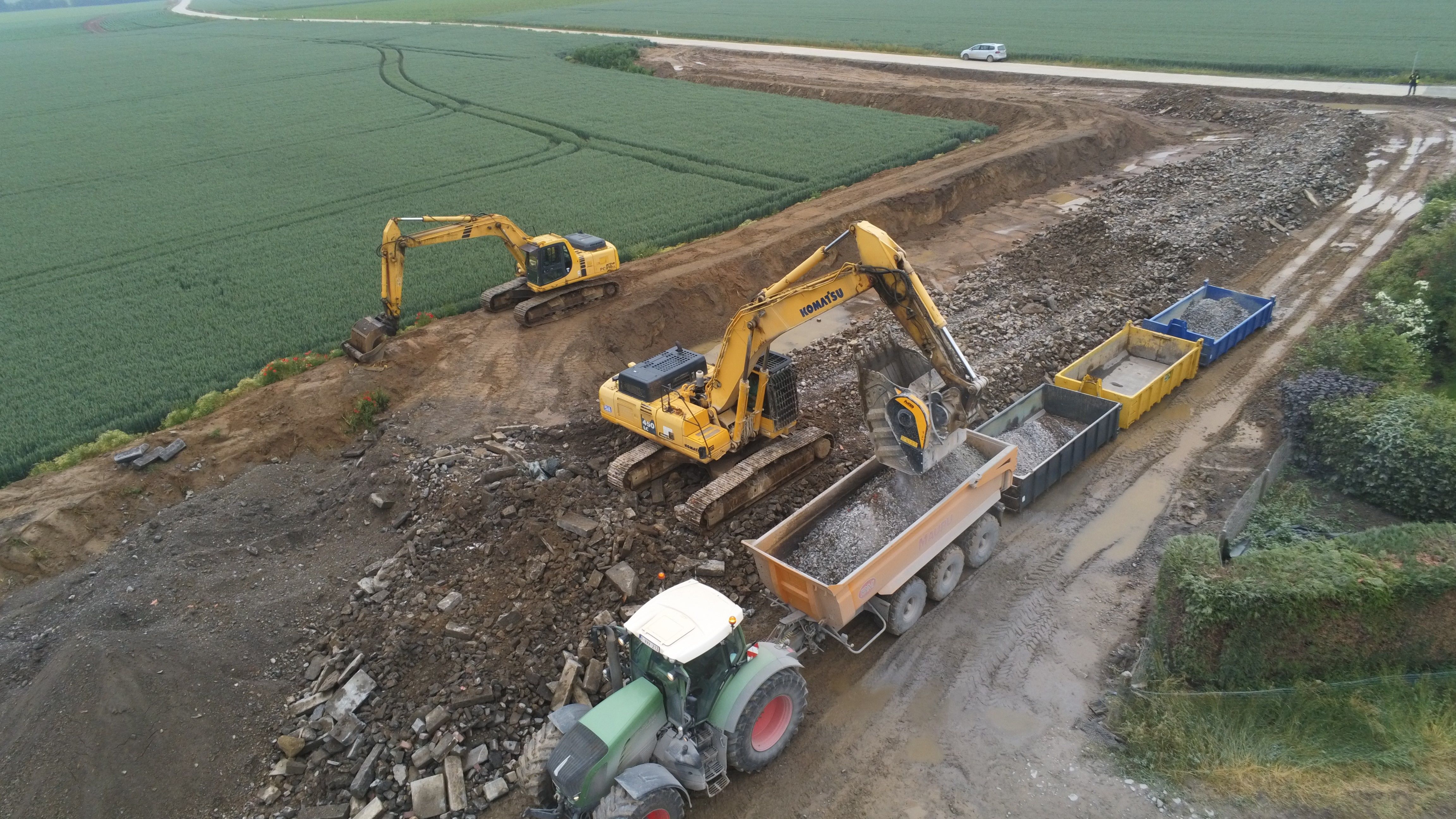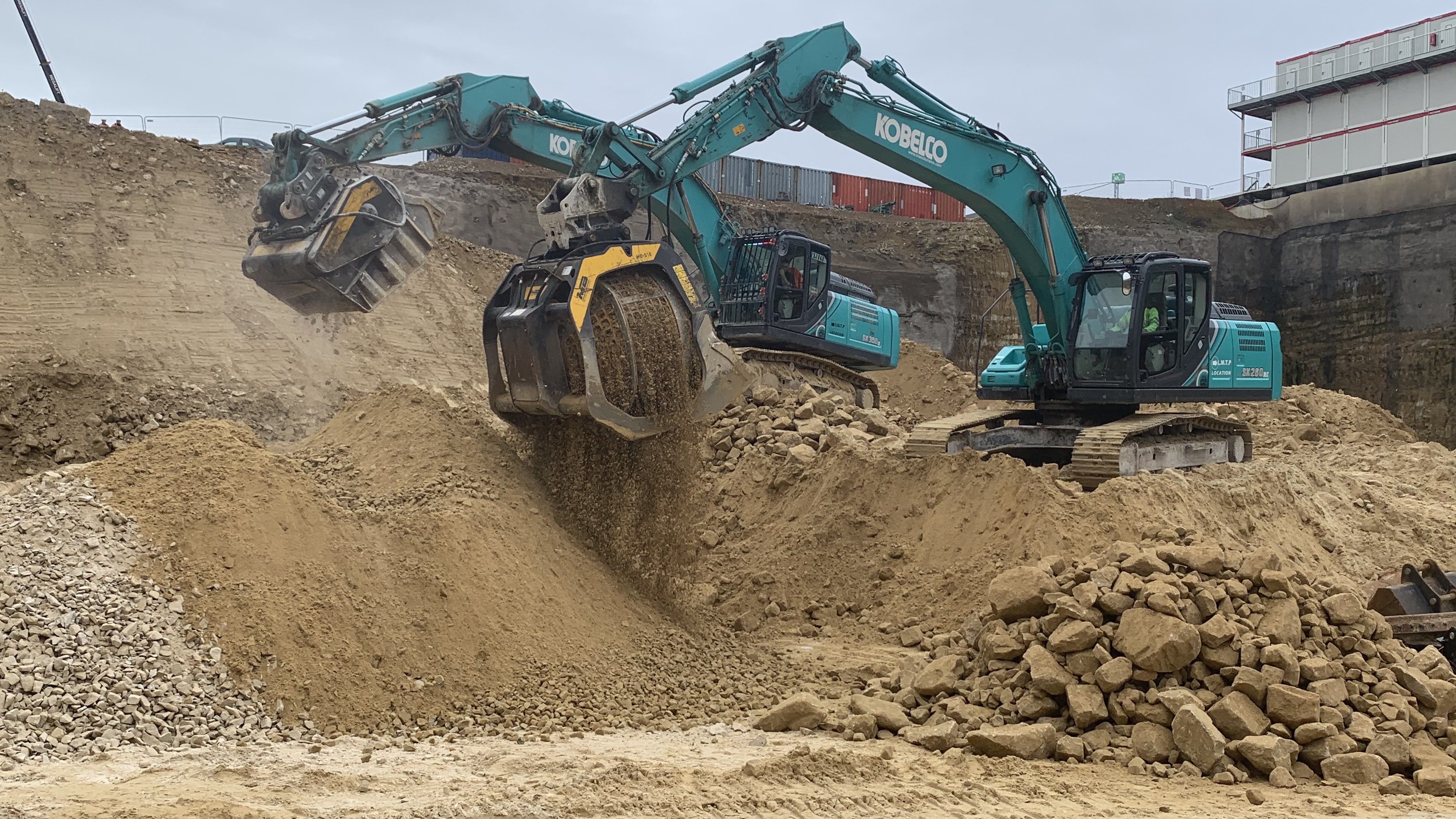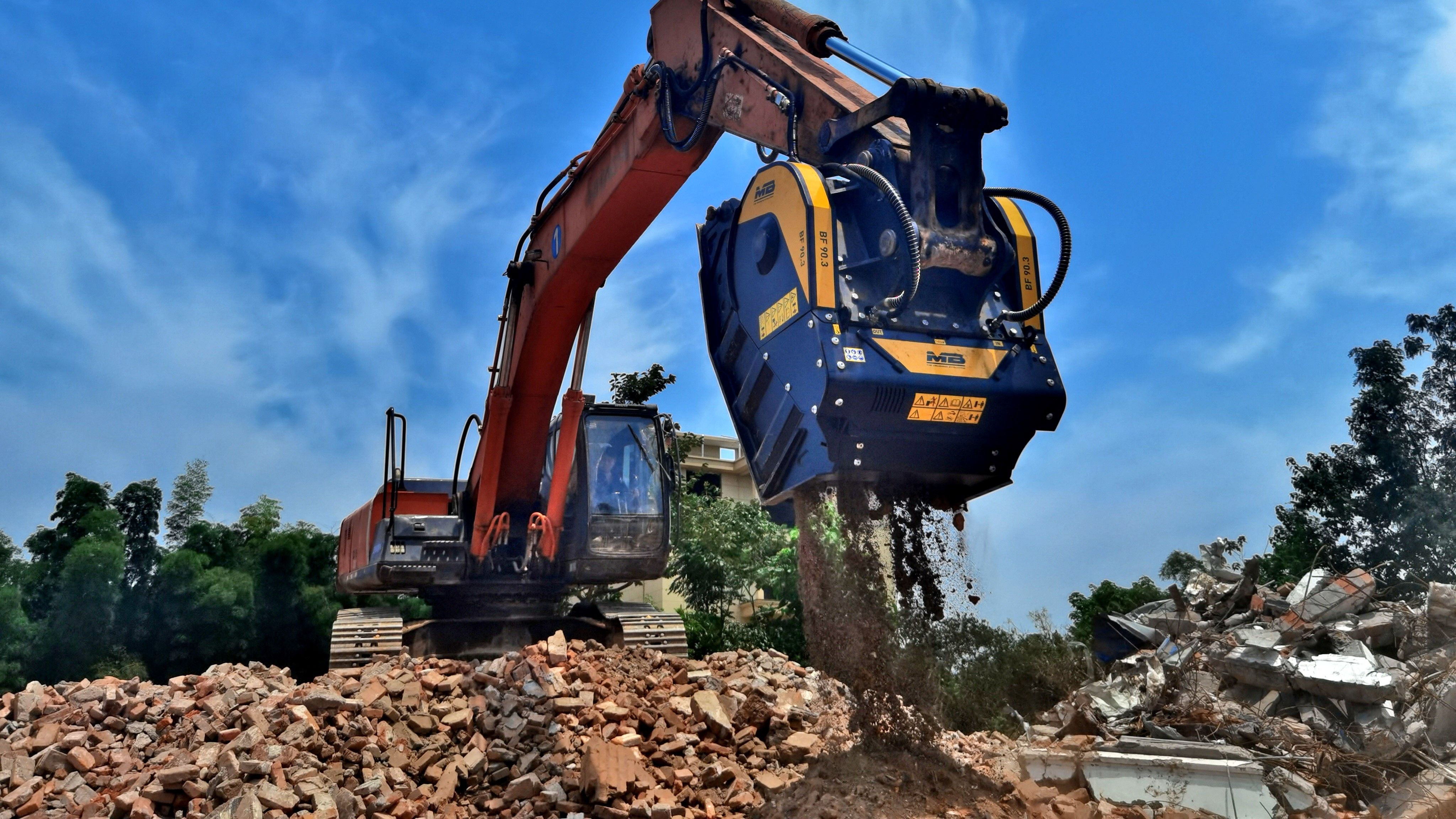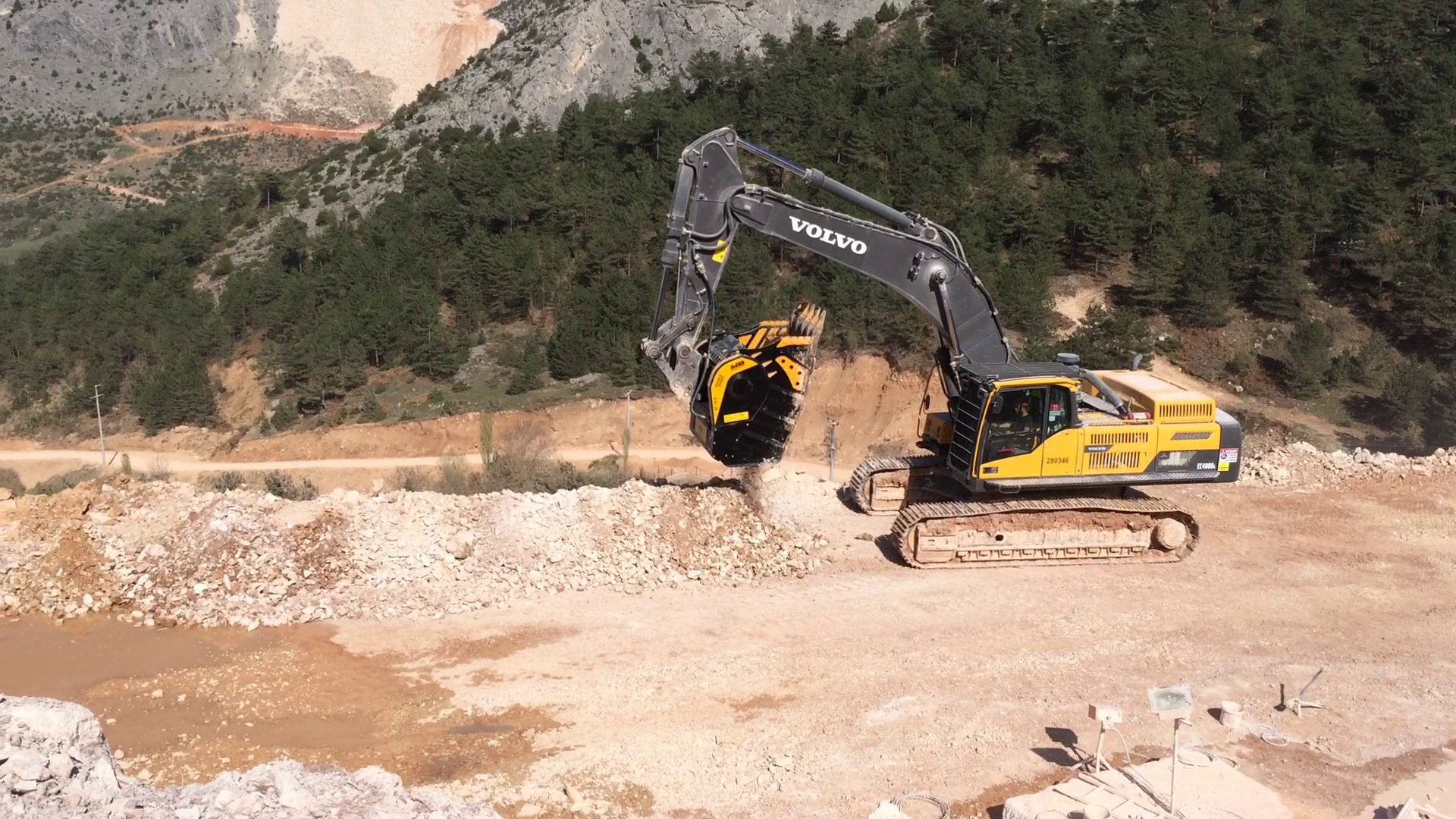 These are all construction sites with inert material that can be treated on-site and reused as a substrate or to create roads or fill holes. How? With MB Crusher's units, construction sites immediately generate material at no extra cost, wherever they are.
Instead of taking the material to disposal centers, you can set up an actual recycling center on your site with MB Crusher's equipment.
The advantages?
Become independent from other suppliers;
reduce processing time;
minimize the cost of transporting materials;
produce quality material that's ready to use.
MB Crusher units are the easiest solution for many companies, especially when procuring inert materials becomes more complex, expensive, and takes a long time. Or when the construction site is located in hard-to-reach areas, especially ones where there aren't connecting roads, or in historical centers where traffic restrictions make it difficult for heavy vehicles.
LET'S SEE HOW SOME CUSTOMERS HAVE DECIDED TO PRODUCE MATERIAL AUTONOMOUSLY, WITH THEIR MACHINERY, AND WHEREVER THEIR SITE IS LOCATED: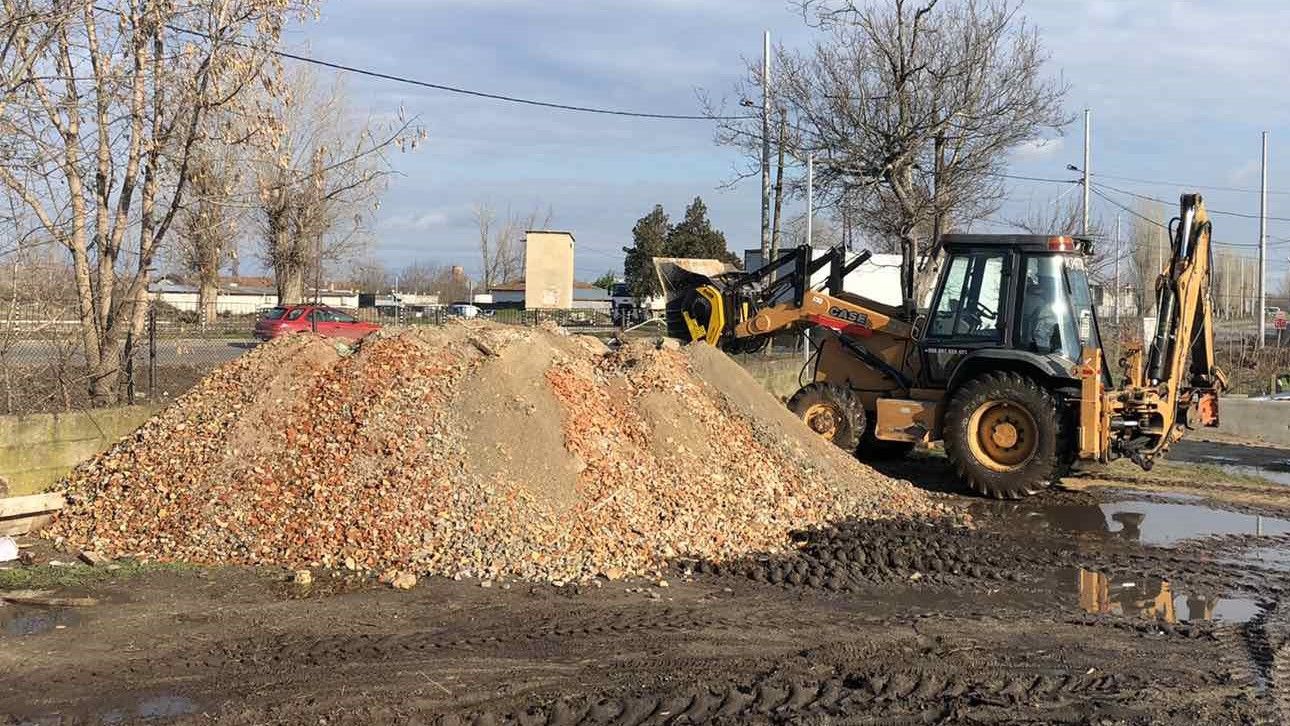 The construction site at no cost ​
On a demolition site in Bulgaria, the company needed to demolish an old house but had limited space. By installing an MB-L160 crusher bucket on the Case 6 backhoe that was already working on the job site, it wasn't hard to load the debris, crush it on site, and obtain quality material to reuse as the foundation for the new homes.
They saved time and reduced costs: there was no need to further process material or transport it elsewhere to repurchase it from recycling centers or quarries.
By eliminating management and acquisition costs and speeding up the work, you get "a construction site at no cost."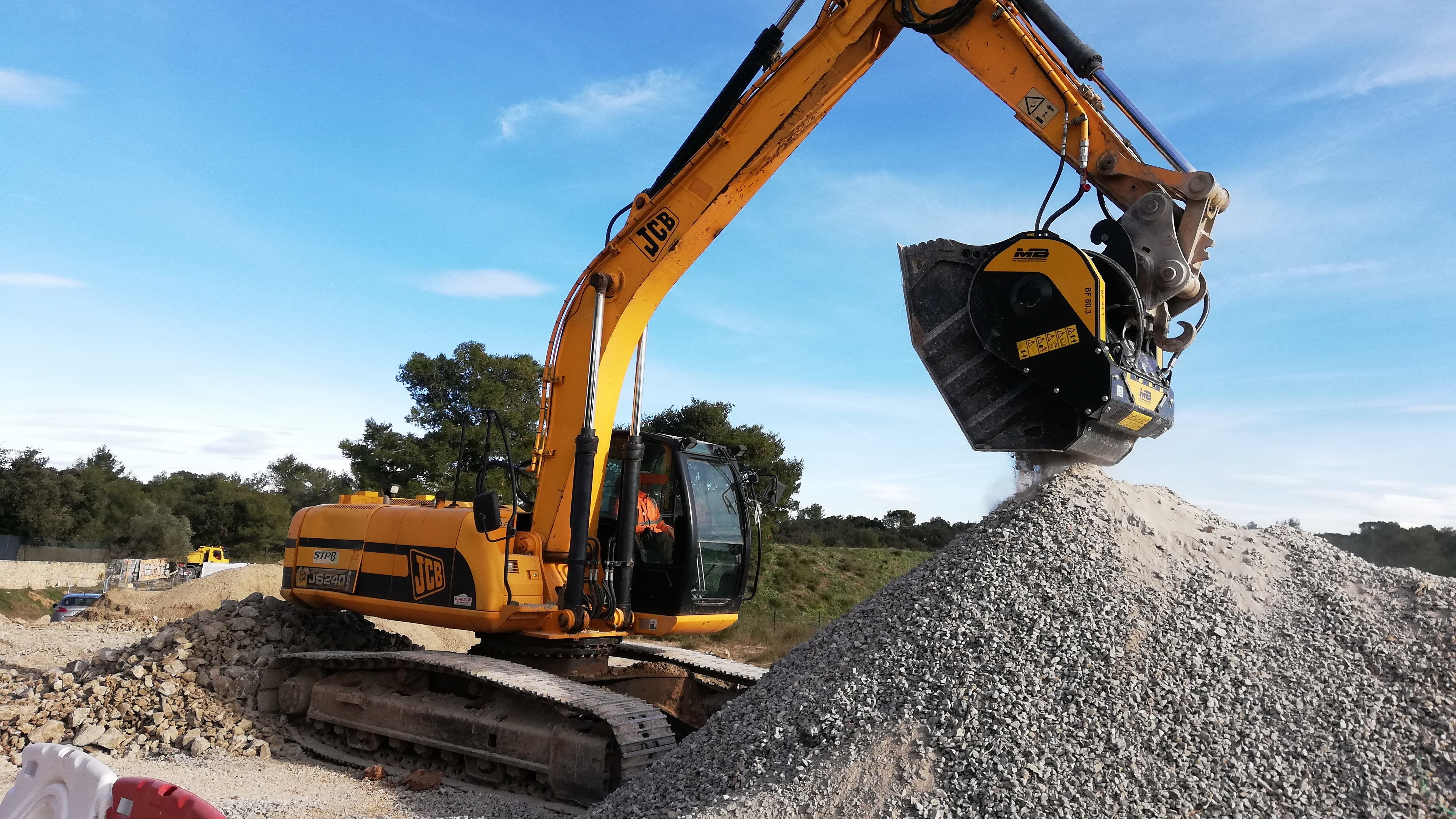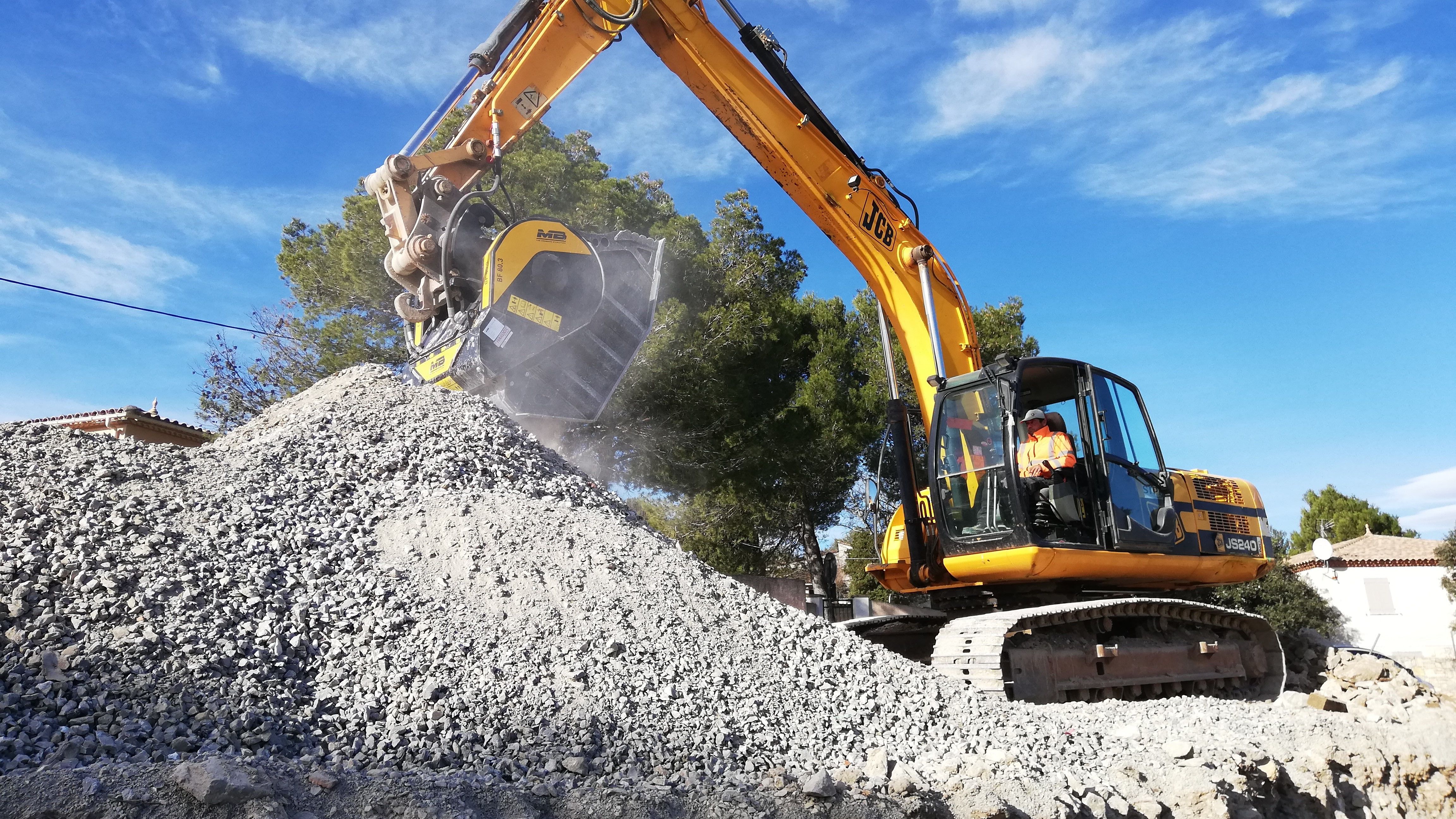 The construction site without logistical costs​
In France, to build 745 new homes, the company needed to redevelop an old agricultural road for inter-district services. It was required to excavate to install a drainage network for rainwater. They recycled a large amount of waste: the MB-S18 screening bucket separates the fine material, while the BF80.3 crusher bucket processed the larger rocks.
The material obtained was immediately laid over the drainage network, avoiding all logistical and material disposal costs and material procurement costs. In short, "you reap what you sow."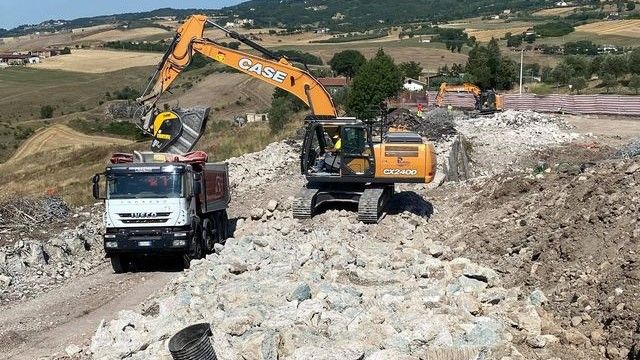 The construction site without acquisition costs​
When the Santo Spirito bridge in Puglia, Italy, was damaged by a landslide, they reused the demolition material they obtained for reconstruction.
Therefore, the advantages aren't limited to saving time, reducing transportation and disposal costs, and obtaining high-quality material that MB's crusher and screening buckets produce: material that you can reuse on-site to create foundations for roads and any necessary reconstruction.
In practice, you produce material independently: "you want something done right, you do it yourself."