Turn your scraps in gold with MB Crusher attachments
05-05-2017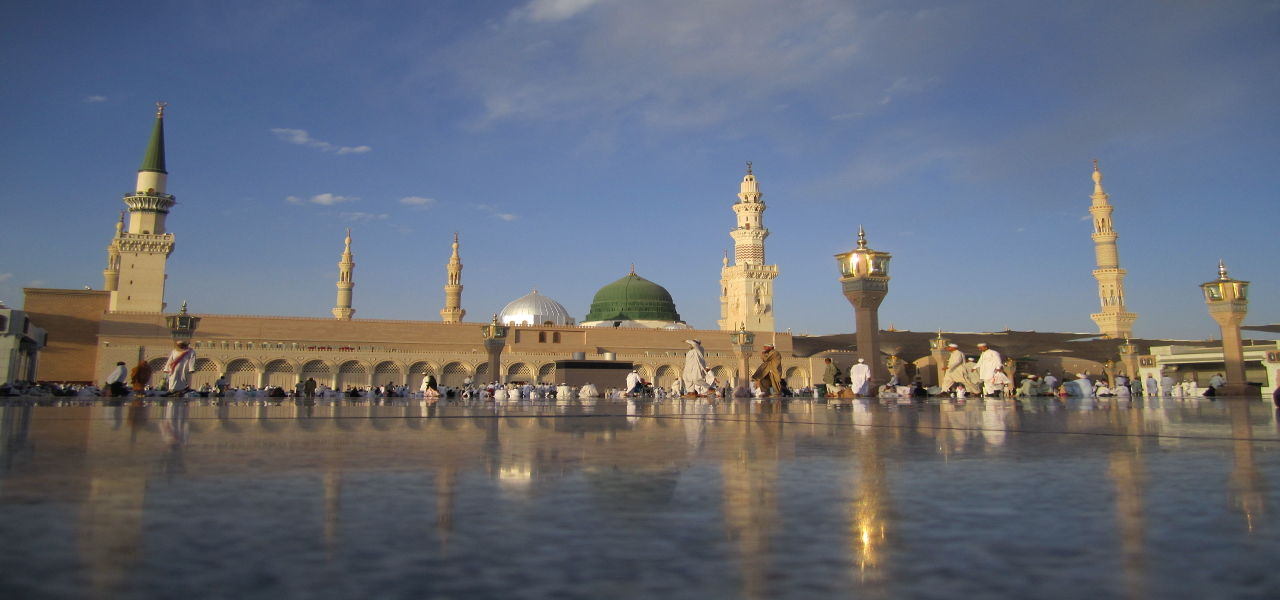 The accumulation of debris of demolished buildings near the central region of Madinah has been causing environment pollution threatening lives of citizens and visitors, and authorities have been urged to remove the debris quickly before Ramadan when millions of Muslim faithful from around the world visit the Prophet's Mosque.
The debris of buildings in the eastern part of the Prophet's Mosque, adjacent to Baqee graveyard, has been lying there for months threatening safety and security of citizens.
Efforts should have been made to remove the debris including metals, cement blocks, plastics, wooden pieces and other construction materials, in order to arrange the area for worshipers to pray in ease and comfort.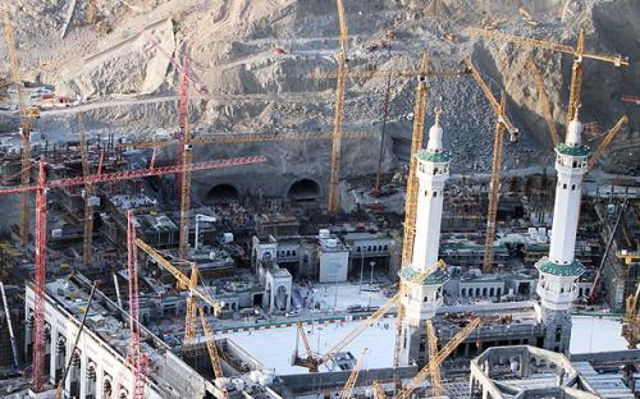 The advantages of choosing an MB Crusher attachment
That's the reason why the choice of an MB Crusher attachment can be the perfect solution to turn all the scraps into a resource.

In fact, allowing the material obtained from excavations or demolition to be reused, the MB crusher bucket enables the nature of the place to remain formed by the same elements and removes the expensive and polluting trips to landfills as well as the road wear.
The latter is a very important thing, as this period in time is hardly one where waste is appropriate. It is precisely at moments like these that the market automatically selects its companies, only allowing those to move forward in which innovation, development and respect for the environment are their bread and butter.

Of course, there is another fundamental aspect, namely that of money and energy-saving. And, with the MB crusher bucket, all of this is possible in that it allows to make savings on resources, personnel and transportation when used on a construction site or in a quarry.
BF 120.4 Crusher Bucket, crushing debris from demolition in a urban site.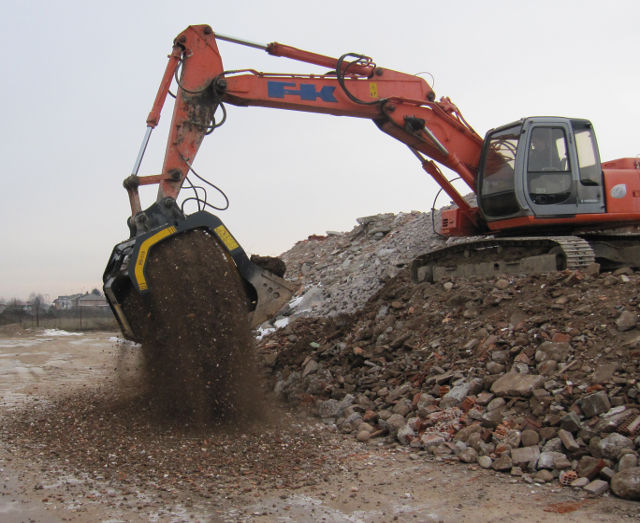 MB-S18 Screening Bucket, selecting material to reuse on-site.