Při rekonstrukci historického cukrovaru na ostrově Réunion v Indickém oceánu drtila lopata MB na minirypadle.
Réunion je vulkanický ostrov v souostroví Mascarene v Indickém oceánu. A právě v tomto francouzském zámořském departmentu jsme se setkali s nejvíce "sladkou" prací.
V srdci zóny La Saline, v Belle Vue, se nachází historický cukrovar, který byl postaven před rokem 1874 a považoval se za ekonomické centrum ostrova. V roce 1969 byla továrna uzavřena, protože se nedokázala vyrovnat s požadovanou poptávkou.
Od té doby se kvalita stavby neustále zhoršovala, až ji pokryla vegetace a odpady. Heslem vždy bylo: nic nevyhodit a vše znovu využít! Proto měsíc zpět správa ostrova začala obnovovat tuto nepoužívanou průmyslovou oblast a v plánu je přeměnit ji na kulturní a hospodářské dědictví pro svou komunitu.
Dokonce i dnes, v Réunionu, domově téměř zapomenutého třinového cukru Galabé, cukrovarnický průmysl představuje klíčovou roli pro zdejší ekonomiku a vytváří více než 18 300 pracovních míst. Důležitou roli hrají i jeho deriváty. Ze suroviny kromě cukru vyrábí rum z melasy, elektřinu z bagasy, hnojivo z pěny a krmiva pro hospodářská zvířata.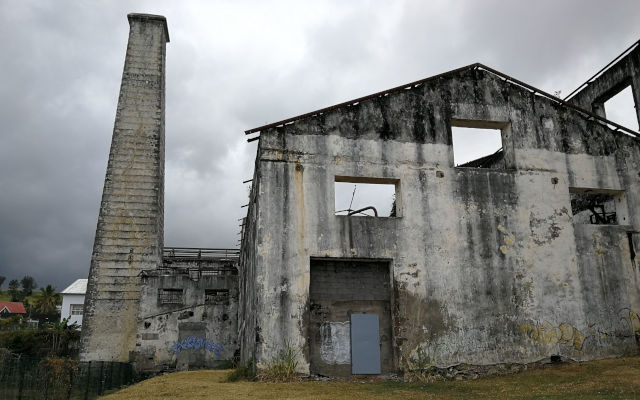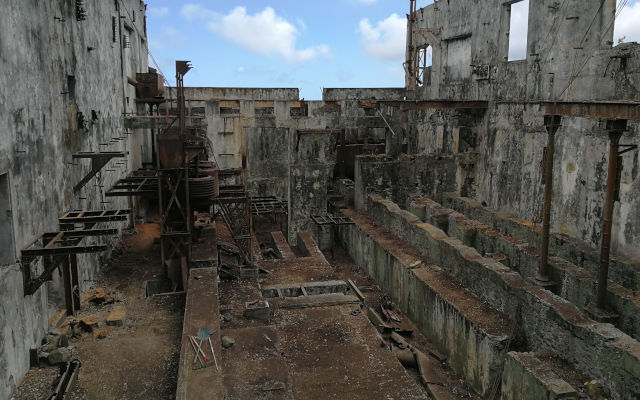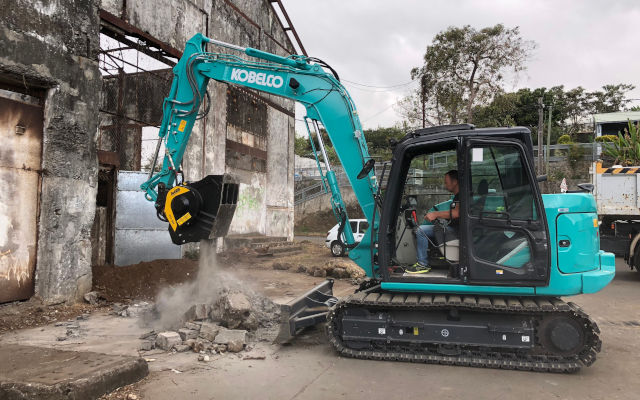 Takže cukrová třtina byla vždy maximálně využita. Stejně, jak to dělají zařízení MB Crusher, jejichž použití podporuje opětovné využití odpadu a přeměňuje ho na zdroje.
A reunionési vědí, jak maximalizovat všechny dostupné zdroje!
Tato filozofie byla použita při obnovení oblasti historického cukrovaru Belle Vue, kde při redukci inertních materiálů byla použita drtící lopata MB-C50 na minirypadle Kocelco. Záměrem bylo umožnit snadný přístup do budovy a získat tak přehled o budoucím vývoji této oblasti, která bude následně restrukturalizována.
Během prací, které dají historickému cukrovaru druhý život, nebylo nic vyhozeno. Naopak s materiálem již počítají pro další developerské projekty ve městě La Saline. Drtící lopata zpracovala cihly, železobeton i kámen, jež mají být využity přímo na staveništi. V plánu je dále využít materiál pro veřejné školy i městský plavecký bazén.
Vybráno bylo zařízení MB, která jsou certifikována a navržena tak, aby omezovala hluk a prach, a to i s ohledem na snížení emisí a ochranu životního prostředí.
Oživení starých časů je magické a znovuvyužití ikonických budov dává oblasti kulturní a ekonomickou hodnotu. Stále častěji byste měli své úsilí zaměřit na rozvoj brownfields a poskytnout jim nový život. Pokud to budete dělat pomocí strojů MB, bude to jako položit třešničku na dort.