Projekty: diaľnica D4 a rýchlostná cesta R7 pre MB Crusher
22-06-2017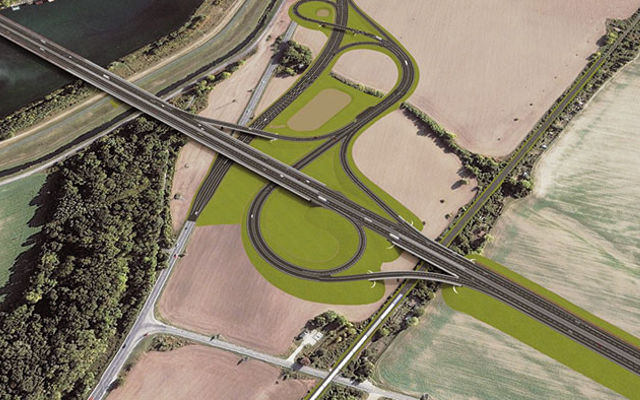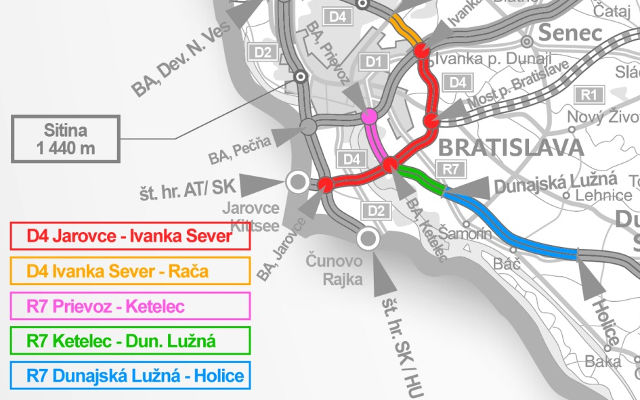 Projekt
Oblasť okolo Bratislavy je intenzívne využívaná pre priemyselné a obchodné aktivity vrátane logistických centier. To je jeden z dôvodov, prečo je potrebné zlepšiť existujúcu cestnú sieť.
Jeden veľmi dôležitý a veľký projekt, ktorý prinesie veľa výhod v tomto bode je diaľnica D4 a rýchlostná cesta R7.
Tento projekt predpokladá výstavbu južnej časti Bratislavského okruhu a časti južnej rýchlostnej siete, ktorá spája západnú a východnú časť Slovenska.
Aké sú výhody tohto projektu?
Obmedzenie premávky bratislavského dopravného systému, zrýchlenie dopravných spojení na diaľničnú sieť (D4, D1, D2), čiastočná úľava na cestnej sieti bratislavského gravitačného poľa, zvýšenie služieb verejnej dopravy postihnutého územia a celkové zlepšenie na životné prostredie z dôvodu značného zneužitia dopravy. Projekt R7 prispeje k dopravnému spojeniu medzi diaľnicami D1 a D4 s ďalšou pomocou vytvorenia cestného systému založeného na diaľničnom okruhu s cieľom zníženia dopravy na existujúcich radiáloch prostredníctvom silne urbanizovanej oblasti.
Cieľom tohto veľmi ambiciózneho projektu jednoduchší a bezpečnejší tranzit nákladnej dopravy, zlepšenie tranzitu cez okolie miest a obcí, modernizáciu dopravných spojení v dotknutom území a mnoho ďalších výhod. [cit. http://www.obchvatbratislavy.sk]
The MB Crusher riešenie pre cestné práce
Sortiment MB umožňuje drvenie, recykláciu a opätovné použitie materiálov na vytvorenie cestných podkladov, pri kanalizácii a výkopov priamo na pracovisku, čím sa znižujú náklady na prepravu materiálov.
Zvláštna pozornosť by sa mala venovať drviacej lyžici, ktorá sa používa na drvenie inertných materiálov, ktoré sa následne používajú na vytvorenie stabilizovanej podkladu pre základy ciest. Mnoho firiem si vybralo MB drvič ako nevyhnutný nástroj pre každodennú prevádzku: demolačné a cestné práce si vyžadujú recykláciu a výrobu materiálov, ktoré sa opätovne použijú, a taktiež ponúkajú významnú príležitosť priamo predať sutinu a štrk.
Existuje mnoho podnikateľov, ktorí si uvedomili, že ziskovosť drvicej lyžice je porovnateľná, ak nie vyššia, s bežným pohyblivým drvičom. Ďalšou výhodou je ľahká inštalácia a bezkonkurenčné použitie.