New Hungary motorway project
04-07-2017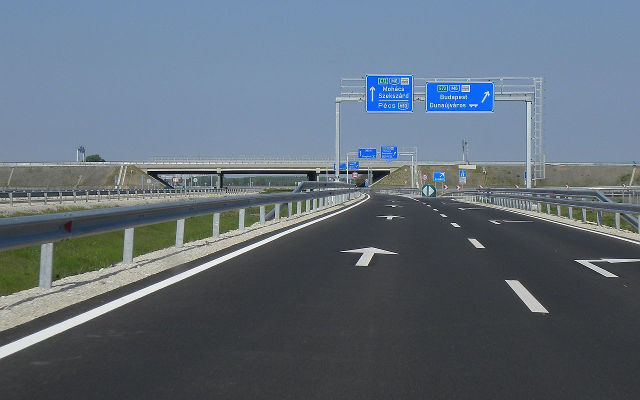 A new stretch of motorway will be built in Hungary.
The project was awarded to the Colas Hungaria-Colas Ut consortium and is worth some €54.74 million.
The project
The work involves building a new section of the M35 motorway connecting road number 481 with road number 4 and the contract was awarded by the Hungarian national infrastructure development firm, NIF.
Local contractors Duna Aszfalt and Hodut meanwhile will build a 20.2km road connecting the road number 481 with the M35 motorway in a deal worth €149.6 million. This project is also starting in July 2016 and due for completion in early 2018. http://www.worldhighways.com
MB Crusher system for roads construction

With MB you can crush the material and reuse it directly on site as road base material, drainage filling, trench filling, limiting the purchase of new material and reducing transportation costs; all without adding any capex or primary equipment requirement to normal operations.
Used alone or complementing other hydraulic attachments (like rock breakers, compactors, pulverizers shears and others), MB products represent the best solution for the construction requirements of these growing sectors where productivity, performance, cost efficiency and durability are all essential.