MB Crusher means solutions, in every project, all over the world
30-01-2017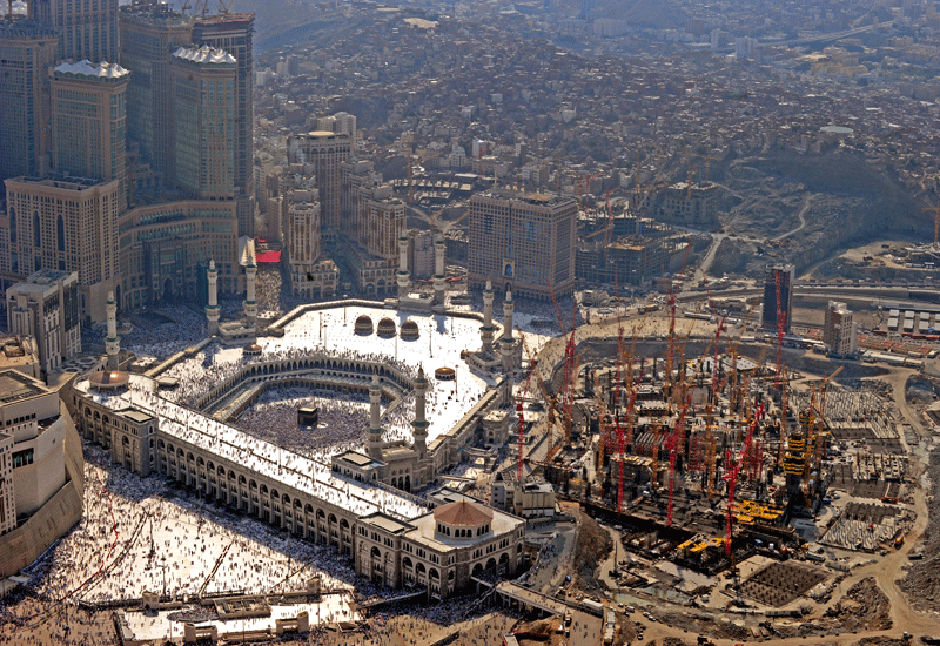 MB Crusher means innovations and versatility for crushing and recycling in several projects all over the world.
For sure all these benefits can be applied to some important religious construction projects.
There are several examples and opportunites where MB attachments could be used to satisfy the requirements of the sector where productivity, performance and durability are essential.

MIDDLE EAST AND NORTH AFRICA
Focusing in the Middle East and North Africa region, there are many projects for demolishing, rebuilding or redeveloping some mosques, the sacred places of worship for followers of Islam.
SAUDI ARABIA
One of this is the Makkah Grand Mosque redevelopment: this project will see the considerable expansion of the main pilgrimage site for Muslims. It will cover the redevelopment of 400,000 m2 on the northwest and northeast of the mosque as well as new stations for the arrival of passengers from the Haramain High Speed railway. The main gate will also be expanded, with a view to increasing the mosque's capacity to 2.5m worshippers.
Always in Saudi Arabia, there are some important projects that will include for example the demolition and reconstruction of the Dubaiah center mosque and al Basari mosque in Sowailfa at Hail. Also the reconstruction of the Lajajyah mosque at Afeef will represent another tender in the territory.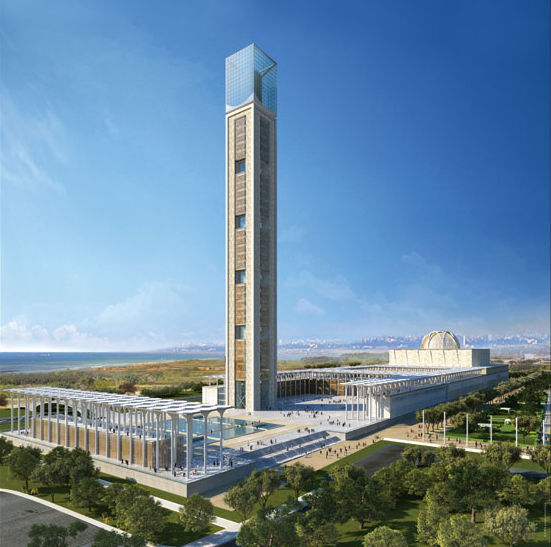 KUWAIT
In this State, the Ministry of Islamic Affairs and Awqaf has issued the demolition and re-construction of Abu Sufian Bin Hareth mosque in Salmiyah and of Saad Al Asfour mosque (Fuhaihel region).
ALGERIA
Algeria is building one of the world's largest mosques with world's tallest minaret.
The Djamaa El Djazair mosque (Algeria's New Grand Mosque) will include a one-million book library, accommodate up to 120,000 worshippers and boast a 265m-high minaret.
MB CRUSHER SOLUTION
MB attachments can represent the best solution for treating on site the demolition wastes and recycle them for the construction phase.
Which are the advantages to choose an MB crusher?
MB eliminates the need to transport to the dump or landfill of demolished material, which immediately becomes usable while crushing "on the jobsite".
MB is particularly useful in the most complex situations
The mobile nature of the MB Crusher allows it to be transported together with the carrier, without any further transportation or installation cost.